Apply Now
Borrowing Payday Loans in Rhode Island
In 2001, Rhode Island passed the Check Cashers Act, making it legal for check cashers to lend payday loans. Since then, countless people across Rhode Island, from Westerly to Providence, have used payday loans to alleviate their financial burdens and continue providing for their families.
Payday loans are a viable option if you need short-term assistance with bills or other expenses. Keep reading to learn more and see if a payday loan is right for you.
Rhode Island's Payday Loan Laws
Rhode Island officially calls payday loans "deferred deposit transactions." In Rhode Island, each person can take out three payday loans per year, and while there is not a minimum amount for payday loans, each loan cannot be greater than $500. A loan must have a term of at least 13 days, but there is no maximum limit for how long the term can be. The borrower may request one rollover on his or her loan.
The finance charges cannot exceed 10% of the loan amount, which means a 14-day loan of $100 would have maximum finance fees of $10. APR in Rhode Island is about 261% for a 14-day loan of $100, but military members cannot have loans with an APR greater than 36%, thanks to the federal Military Lending Act that was passed in 2006.
Ways Payday Loans Can Help You
If you're short on cash but have upcoming or unexpected bills that need to be paid, then a payday loan could benefit you. Payday loans can prevent you from falling behind on your expenses. Medical bills, car maintenance, mortgage payments and living costs, such as rent and utility bills, are just a few examples of payments that a payday loan can assist you with. Holiday gifts and credit card debt are other
expenses that payday loans can cover.
Myths Versus Facts
Payday loans can be a valuable decision if you borrow responsibly and only take out the amount necessary. Be careful about falling for the following common falsities.
First, lenders do not engage in hostile collection practices. Let your lender know if you're having trouble paying back your loan, and they will do everything they can to help you make the payments. Lenders follow the Federal Trade Commission's Federal Fair Debt Collection Practices Act and are committed to ethical practices. Remember that Rhode Island law allows you one rollover on your loan.
Another belief is that people who are retired or on disability cannot take out a payday loan, but this is a falsehood. To qualify for a payday loan, you must show that you are receiving a steady stream of income, and Social Security and disability are valid income sources.
A third myth about payday loans is that there are hidden fees that add up to more than the amount borrowed. Rhode Island law requires that loan contracts list all associated fees. You can avoid surprises by carefully reading your contract and clarifying the terms and conditions with your lender beforehand.
Advantages of Payday Loans
Payday loans have several advantages, the main one being simplicity. The process and requirements to get payday loans are less stringent than those needed to get loans through a bank. The ease of the application process also means that you will receive your money much faster than you would with a bank loan. Payday loan applications are convenient, too. Physical offices are all across Rhode Island with a wide range of hours, and you can even apply online.
Another advantage of payday loans is that they can prevent you from going into deeper debt. When you use payday loans to pay your bills on time, you aren't charged fees for bounced checks, overdrafts or late payments. You also avoid creating more credit card debt and hurting your credit score. Payday loans also keep you from increasing debt because they are short-term loans. You can only borrow up to $500, which is a manageable amount that can be paid back as soon as you receive your next paycheck, not years later.
Next, payday loans don't require you to provide a form of collateral. You'll have peace of mind knowing that your possessions are not at risk.
Finally, payday loans have fewer limitations. Unlike credit card cash advances that have strict limits, payday loans in Rhode Island allow you to get as much as $500 at one time. Further, there are no restrictions on what you can use payday loans for, so you can put the money toward whatever you need. This is different from a home loan, for example, where the loan can only be used to pay for your home.
Payday Loans and Your Credit Score
Even if you're credit score is low, or you don't have one at all, you can still get the money you need; the lenders don't rigorously check your credit like banks do, so your credit score does not disqualify you from borrowing payday loans.
Payday loans can also help you safeguard your credit score. Payday loan lenders do not send information to the credit bureaus, meaning a payday loan will not appear on your credit records or negatively impact your credit score. On the other hand, paying your bills on time does affect your credit score, so you can actually build your credit score if you use a payday loan to make bill payments on time.
The Types of Lenders Available
You can get payday loans and cash advances in Rhode Island either online or in person. Scores of brick-and-mortar lenders operate in Rhode Island, and some of these lenders also operate online. You can go in person during the lender's business hours or call the lender and begin the process that way. Alternatively, you can fill out an online request form if the lender has one.
Then there are online-only companies such as Snappy Payday Loans. We offer a variety of helpful features:
With our quick service, most loans distributed within one business day.
Loans are deposited right into your bank account.
Lenders are often willing to work with applicants who have bad credit.
You only have fill out a simple online form.
We do not loan you the money, but we use the information you submit to match you with a direct lender (assuming you qualify for a loan). This online option is convenient because you don't have to leave your home and wait in line or wait for a business to open. We process applications on secure servers 24 hours a day, seven days a week.
Protections for Borrowers
Rhode Island implemented strong regulations for lenders as part of the 2001 Check Cashers Act to ensure that consumers safely borrow from credible lenders. First and most importantly, all lenders must be licensed through the Rhode Island Department of Business Regulation. Every payday loan office in Rhode Island must have a list of the valid forms of identification that consumers need to apply for loans. The offices are also required to prominently display the current payment timelines and interest rates.
To finalize a payday loan, there must be a contract that states the APR and the other fees in U.S. dollars and the loan term. Both the borrower and the lender must sign the contract. A lender may not file criminal charges against a borrower under any circumstances.
How the Loan Process Works
When you apply for payday loans through our website, the process is completely secure and confidential. Our 128-bit encrypted connection transmits your application to our partners without the risk of interception by third parties.
We pride ourselves on our simple, streamlined application process. Most people are approved if they meet the following requirements:
Have an active checking account in good standing
Are a permanent resident or citizen of the United States
Are age 18 or older
Have had a job for at least one month
Can supply a working phone number and email address
Important Contact Information
Rhode Island residents who have issues with or questions about their payday loans may contact the Rhode Island Department of Business Regulation at (401) 462-9500.
What Makes Snappy Payday Loans Different?
We're working hard to restore the reputation of payday loans, cash advances and other short term lending services. We believe that all kinds of people should have access to the financial products which can help them to deal with unforeseen expenses even if they have less-than-exemplary credit records. Unfortunately, the reputation of payday loans in Rhode Island has been marred by less-than-reputable lenders who prey on the financially vulnerable.
If you've made the informed decision to take out a payday loan, you can do so safe in the knowledge that Snappy Payday Loans can help you do so in the safest way possible. Remember, we are not a payday lender. Instead, we put you in touch with the right payday loans direct lenders in Rhode Island to suit your needs, helping you to make a well-informed and zero-obligation decision that's right for you and your household.
Apply Now
If you want a loan as soon as possible, check out our easy online form. Start the process here, and see if you're matched to a lender. If you don't like the rates or terms proposed, you are under no obligation to accept the offer. It's a win-win situation in which you get to see whether you qualify and what the terms are like.
Kelly Stone - President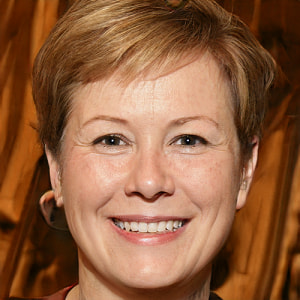 Kelly Stone - President
Kelly is a graduate of Northwestern University's Kellogg School of Management with a Master's Degree in Finance. She began her career in the short-term lending industry in 1996. Starting with one store, she grew the business to over 50 storefronts offering payday loans. As the industry started to shift online, she changed gears and started Snappy Payday Loans, allowing consumers nationwide to apply online for a payday loan. Through relationships and time, Kelly has built a large network of lenders that offer loans that Snappy utilizes today.