Apply Now
North Dakota Payday Loans Can Help Everyone
North Dakota is the land of wide-open spaces and unending vistas. The hopes and dreams that bring people to this state are unending as well. From the great farmers of the northern plains to the scholars and industrial giants that dot the cities of Bismarck, Fargo, and Grand Forks, North Dakota is a place where dreams can still be realized.
Uncertain economic times can impact everyone, unfortunately. The boom and bust of the petroleum markets affect the residents of North Dakota, as do the vacillating fortunes of agriculture. When financial uncertainty strikes, payday loans can help. Designed to tide you over until your next paycheck comes in, these loans can be a boon to struggling families.
Take a moment to familiarize yourself with the payday lending laws and regulations of North Dakota. Learn whether or not these loans are the best choice for you and your families.
Why Take Out a Payday Loan in North Dakota?
Many people know the feeling of being a little cash-strapped, and North Dakotans are no exception. Farmers have always lived with the uncertainty of a successful harvest. If cattle markets are down, so are profits. Oil and gas also fluctuate widely based upon international markets. Although North Dakotans are known for their self-sufficiency, sometimes they need a helping hand.
Payday loans can provide necessary funds for emergency purchases and unexpected bills. Hard times fall on everyone, regardless of income level.
What makes Snappy Payday Loans different?
We're working hard to restore the reputation of payday loans, cash advances and other short term lending services. We believe that all kinds of people should have access to the financial products which can help them to deal with unforeseen expenses even if they have less than exemplary credit records. Unfortunately, the reputation of payday loans in North Dakota has been marred by less than reputable lenders who prey on the financially vulnerable.
If you've made the informed decision to take out a payday loan you can do so safe in the knowledge that Snappy Payday Loans can help you do so in the safest way possible. Remember we are not a payday lender. Instead we put you in touch with the right payday loans direct lenders in North Dakota to suit your needs, helping you to make a well informed and zero-obligation decision that's right for you and your household.
Know Your Payday Loan Rights in North Dakota
Payday lenders in North Dakota must determine if borrowers have the means to repay the loan. They must also verify the income information provided by the borrower and check a national database to ascertain if the borrower has multiple simultaneous payday loans.
State law requires payday lenders to give customers a written document that contains the following information:
That a payday loan is not meant to meet long-term financial needs
That customers should only use payday loans for short-term cash needs
That customers will be required to pay additional fees if the loan is rolled over
A schedule of fess for the payday loan
That no property, titles, or mortgages may be held by the lenders as a method of collection
Any additional information required by federal law
Lenders cannot charge more than $20 for a bounced check or electronic payment withdrawal that was turned down for insufficient funds.
It is against the law in North Dakota for lenders to file charges if a borrower fails to repay the loan on time. Also, you cannot be arrested for defaulting on a payday loan. If a lender threatens you with arrest, report that lender to your state attorney general. If you receive a court summons and fail to show, however, the judge may issue a warrant for your arrest.
If you use an online payday lender and they claim to be located in another country, they are still required to obey U.S. federal laws. Be aware that they might not follow U.S. law regarding the proper protection and storage of your personal information.
How the Loan Process Works
When you apply for payday loans through our website, the process is completely secure and confidential. Our 128-bit encrypted connection transmits your application to our partners without the risk of interception by third parties.
We pride ourselves on our simple, streamlined application process. Most people are approved if they meet the following requirements:
Have an active checking account in good standing
Are a permanent resident or citizen of the United States
Are age 18 or older
Have had a job for at least one month
Can supply a working phone number and email address
The Types of Lenders Available
You can get payday loans and cash advances in North Dakota either online or in person. Scores of brick-and-mortar lenders operate in North Dakota, and some of these lenders also operate online. You can go in person during the lender's business hours or call the lender and begin the process that way. Alternatively, you can fill out an online request form if the lender has one.
Then there are online-only companies such as Snappy Payday Loans. We offer a variety of helpful features:
With our quick service, most loans distributed within one business day.
Loans are deposited right into your bank account.
Lenders are often willing to work with applicants who have bad credit.
You only have fill out a simple online form.
We do not loan you the money, but we use the information you submit to match you with a direct lender (assuming you qualify for a loan). This online option is convenient because you don't have to leave your home and wait in line or wait for a business to open. We process applications on secure servers 24 hours a day, seven days a week.
Apply Now
If you want a loan as soon as possible, check out our easy online form. Start the process here, and see if you're matched to a lender. If you don't like the rates or terms proposed, you are under no obligation to accept the offer. It's a win-win situation in which you get to see whether you qualify and what the terms are like.
Payday Loan Regulations in North Dakota
Whether you're out on the plains in Minot or enjoying the peaceful views from Dickinson, you can get the payday loan you need. Here are the payday terms for North Dakota:
No minimum loan amount
Maximum loan amount of $500 with a $600 cap on all payday loans, totaled
Loan term of up to 60 days
Average APR 520%
No limit to maximum number of outstanding loans at a time
Finance charge of 20% plus a database fee
Roll overs permitted, but fee cannot exceed 20%
A cooling off period of three days is mandatory before taking out consecutive loans
North Dakota Payday Loan Facts
Payday loans have been in North Dakota for decades. They were first offered in pawn shops. In 2001 the state legislature decided to regulate the industry and put into the place the first laws governing payday loans.
The average payday loan in North Dakota is $336. 90% of these loans come from brick-and-mortar lending stores, while 10% are from online services. Over a one-year period, 39% of North Dakota borrowers default on their loans.
As North Dakota allows borrowers to take out multiple loans, it's important to know and understand your debt limit. Payday loans can be a useful, responsible way to handle unexpected expenses. Avoid default by making loan payments on time or requesting an extended repayment plan.
Frequently Asked Questions
What is an APR?
APR, or annual percentage rate, is the cost of borrowing money. It's calculated by taking all the costs of getting the loan and dividing that number by how many days you have until the loan is due. That gives you a daily interest cost. That number is then multiplied by the number of days in a year to get the annual cost of the loan, or the annual percentage rate. It's important to know the APR of the loan so you can compare different lenders and offers. You want to get the lowest APR possible.
What is a roll over?
A roll over is a renewal of the loan in the even that you cannot pay it off in the time specified. Not every lender offers a roll over, but many do. You will pay a fee to renew the loan which does not reduce the amount of the money owed. You will still have to pay back the full amount of the loan, plus the new fee.
How does the Military Lending Act (MLA) help me?
If you are an active-duty servicemember or covered dependent, the MLA offers you some protection from predatory lenders. There is a 36% interest cap, which include the following costs:
Credit insurance premiums of fees
Add-on products sold with the credit
Finance charges
Other fees like application fees, with some exceptions
Lenders cannot penalize you for early payment of your loan. They also cannot require you to submit to arbitration, give up certain rights you have under the law, or create a voluntary military allotment to receive the loan.
Should I use an online lender for my payday loan?
Before committing to an online lender, understand all the fees, the APR, and the due date of the loan. Find the lender's contact information in case you need to revoke their electronic account access. Know what will happen if you can't pay this lender back. Make sure the lender is licensed to do business in North Dakota. Also, some online lenders like to pull your credit report. If you don't want your credit report used to generate a payday loan, find another lender.
My lender insists on ACH authorization. What is that?
Automated Clearing House (ACH) authorization gives the lender permission to take money electronically from your bank account when the loan payment is due. You can revoke this permission by doing the following:
Call and write the lender to notify them that you are taking away ACH authorization. This is known as "revoking authorization."
Tell your bank that you have revoked authorization for this lender.
Give your bank a stop payment order at least three days before the next payment is scheduled to be withdrawn from your account. Be aware that most banks charge a fee for a stop payment order.
Kelly Stone - President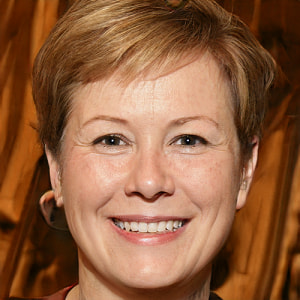 Kelly Stone - President
Kelly is a graduate of Northwestern University's Kellogg School of Management with a Master's Degree in Finance. She began her career in the short-term lending industry in 1996. Starting with one store, she grew the business to over 50 storefronts offering payday loans. As the industry started to shift online, she changed gears and started Snappy Payday Loans, allowing consumers nationwide to apply online for a payday loan. Through relationships and time, Kelly has built a large network of lenders that offer loans that Snappy utilizes today.