Apply Now
Wisconsin Takes a Flexible Approach to Payday Loans
Wisconsin is a land brimming with lakes, festivals, cheese curds and frozen custards. Of course, there are the Green Bay Packers, Milwaukee Bucks and Milwaukee Brewers. All of that living does not exactly come cheap. The good news is that Wisconsin's cost of living is slightly below the national average. Even in the Green Bay metro area, the cost of living remains relatively low. However, the fact remains that no matter where you live in the state, unexpected expenses are likely to pop up. What can you do when you need cash for short-term needs? One solution is payday loans. Read on to find out more about these loans in Wisconsin and whether one could be right for you.
Higher Loan Limit Up to $1,500
Many states that allow payday loans set maximum loan limits lower than Wisconsin's—for example, $500 or $700. On the other hand, you can get a cash advance of up to $1,500 in Wisconsin or 35% of your gross monthly income, whichever is lesser.
This higher limit can be nice if you need more cash, but it can lead to higher overall costs. Financial experts generally recommend that you borrow only what you need—no more. In Wisconsin, it may be tempting to take out more money, but that is not always the best idea.
Looser Regulations
Payday lenders undergo serious scrutiny in many states. Not so much in Wisconsin, which means that there can be a higher chance that borrowers get more into debt. Here is an overview of what Wisconsin law allows:
Loan terms: 90 days or less
Highest loan amount possible: The lesser of $1,500 (fees included) or 35% gross monthly income
No limits on APR and finance charges
No limits on how many payday loans you can have out at one time
One renewal/rollover is permitted
You must wait 24 hours to take out a new loan after paying off a renewed one
Repayment plans are allowed (one per 12 months in four equal installments)
No limits on APR and finance charges is where Wisconsin differs most noticeably from the other states that allow payday lending. For instance, say you take out a loan of $300 in Virginia with maximum charges and fees applied. You would give the lender $374.30, with the $74.30 coming from various fees and charges. That is the most you can be made to pay. In Wisconsin with no limits, anything goes.
Another notable difference is that many states do not allow loans to be rolled over while Wisconsin allows that to happen once. That can add to your interest and charges. Still, these regulations are an improvement of what the state's payday lending industry was like before 2010. Back then, lenders had even more freedom, and they did not always behave ethically or fairly.
The takeaway: It can be easier to fall into debt to payday lenders when you live in Wisconsin as opposed to many other states. Be sure you understand the true cost of a loan you take out. Lenders should be upfront and transparent about all fees and charges.
Complaints about Payday Lenders in Wisconsin
Whether you live in Green Bay, Madison, Milwaukee, Appleton, Eau Claire, La Crosse, Racine or another area, you may encounter issues with a payday lender or debt collector. The Wisconsin Department of Financial Institutions oversees the payday lending industry, and you can file a complaint about a lender on DFI's website. If you have attachments to include with your complaint, email is recommended instead. You may want to complain if a lender is harassing or threatening you to get you to repay the debt or if you discover that the lender is not operating legally in Wisconsin. The DFI website has a list of all lenders licensed to do business in the state.
Why People Take Out Wisconsin Payday Loans
Payday loans are not meant to help with long-term expenses, which is a big reason that maximum loan amounts are relatively low. Wisconsin's $1,500 is on the high end of the payday loan spectrum but still low when compared with typical loan amounts. Wisconsin residents take out payday loans/cash advances for any number of reasons, including the following:
Medical bills
House or apartment payment
House repair or car repair expenses
Childcare expenses
Transportation necessities
Clothing needs
Groceries
Both middle-income and lower-income people use payday loans. All too often, people lack the savings they could otherwise use to bridge gaps between paychecks. With economic recessions, job uncertainty and soaring medical costs, savings accounts are not as easy to build as they used to be.
Many people like payday loans compared with other options such as credit card cash advances and paycheck advances. For one thing, a good number of employers in Wisconsin do not give out paycheck advances, and not everyone has a credit card (or a credit card with enough of a balance left for an advance).
Meanwhile, payday loans are available to virtually anyone who meets requirements such as regular income and U.S. residency. People with bad credit often qualify for these loans but do not for "traditional" loans at banks and credit unions.
Frequently Asked Questions
What should I do if I cannot pay off my Wisconsin payday loan?
First, be aware that Wisconsin does not allow you to be criminally charged if you do not pay off a loan. If lenders or debt collectors threaten you with arrest, they are making false statements and behaving badly. Report them to DFI. Second, understand that you will probably have to pay extra charges to refinance your loan. You should have gotten information on these potential charges when you took out the loan. Run the numbers and see how much extra it will cost you to refinance. Have a plan in mind—how soon will you have the money to pay the loan back? See if you can set up an installment plan with minimal charges. Lenders are allowed to charge you a 2.75% interest rate per month for overdue loans.
Can people of any age qualify?
Generally, yes, although you need to be at least 18 years old. The bottom line is that you can be 18 or 81 and still qualify as long as you have regular income coming in, whether from a job or from something such as Social Security benefits.
Given Wisconsin's approach to payday lenders, should I look elsewhere for cash?
As long as you are fully aware of how much you are paying and are completely certain you can pay the loan back before its due date, there is nothing inherently "wrong" with getting a payday loan in Wisconsin. The "debt trap" begins if you cannot pay the loan back and amass even more fees and charges. Of course, if you can get a loan from a bank, friends or family with lower interest or no interest, that is well worth exploring.
Also, you may prefer to look into community and state programs (depending on your age and life situation). For instance, senior citizens may be able to receive assistance with various medical, housing and transportation expenses. Similarly, some college campuses offer a decent number of free or low-cost services that students may not be aware of. Taking out a payday loan may not be necessary.
What Makes Snappy Payday Loans Different?
We're working hard to restore the reputation of payday loans, cash advances and other short term lending services. We believe that all kinds of people should have access to the financial products which can help them to deal with unforeseen expenses even if they have less than exemplary credit records. Unfortunately, the reputation of payday loans in Wisconsin has been marred by less than reputable lenders who prey on the financially vulnerable.
If you've made the informed decision to take out a payday loan you can do so safe in the knowledge that Snappy Payday Loans can help you do so in the safest way possible. Remember we are not a payday lender. Instead we put you in touch with the right payday loans direct lenders in Wisconsin to suit your needs, helping you to make a well informed and zero-obligation decision that's right for you and your household.
How the Loan Process Works
When you apply for payday loans through our website, the process is completely secure and confidential. Our 128-bit encrypted connection transmits your application to our partners without the risk of interception by third parties.
We pride ourselves on our simple, streamlined application process. Most people are approved if they meet the following requirements:
Have an active checking account in good standing
Are a permanent resident or citizen of the United States
Are age 18 or older
Have had a job for at least one month
Can supply a working phone number and email address
The Types of Lenders Available
You can get payday loans and cash advances in Wisconsin either online or in person. Scores of brick-and-mortar lenders operate in Wisconsin, and some of these lenders also operate online. You can go in person during the lender's business hours or call the lender and begin the process that way. Alternatively, you can fill out an online request form if the lender has one.
Then there are online-only companies such as Snappy Payday Loans. We offer a variety of helpful features:
With our quick service, most loans distributed within one business day.
Loans are deposited right into your bank account.
Lenders are often willing to work with applicants who have bad credit.
You only have fill out a simple online form.
We do not loan you the money, but we use the information you submit to match you with a direct lender (assuming you qualify for a loan). This online option is convenient because you don't have to leave your home and wait in line or wait for a business to open. We process applications on secure servers 24 hours a day, seven days a week.
Apply Now
If you want a loan as soon as possible, check out our easy online form. Start the process here, and see if you're matched to a lender. If you don't like the rates or terms proposed, you are under no obligation to accept the offer. It's a win-win situation in which you get to see whether you qualify and what the terms are like.
Kelly Stone - President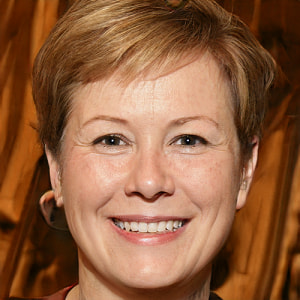 Kelly Stone - President
Kelly is a graduate of Northwestern University's Kellogg School of Management with a Master's Degree in Finance. She began her career in the short-term lending industry in 1996. Starting with one store, she grew the business to over 50 storefronts offering payday loans. As the industry started to shift online, she changed gears and started Snappy Payday Loans, allowing consumers nationwide to apply online for a payday loan. Through relationships and time, Kelly has built a large network of lenders that offer loans that Snappy utilizes today.