Apply Now
West Virginia Residents Have Options for Payday Loans
One of West Virginia's slogans is, "Wild and wonderful." Indeed, the state is beautiful, with a mix of mountains, rivers and forests. There are plenty of opportunities for hiking, camping, fishing and outdoor recreation.
However, the median household income in the state is $44,061, according to Sperling's Best Places. That is well below the national median of $57,652. The good news is that the cost of living in West Virginia is lower than the national average, mainly for housing. Still, many West Virginians may find themselves needing quick cash to take care of the rent or a car repair until their next paycheck comes in. Payday lenders can help even though West Virginia prohibits these lenders from operating in the state.
West Virginia Does Not Allow Payday Lending, But...
According to West Virginia law, traditional payday lending is generally not allowed. You're not out of luck if you need such a loan, though. West Virginians can still turn to internet payday lenders. They are based in other states where payday lenders are legally allowed to operate.
One way to think about it: If you apply for a credit card, the issuer is usually in a state other than the one you live in. For example, you might apply for a credit card from a bank based in New York, and that is allowed.
So, West Virginia residents in cities and towns such as Charleston, Beckley, Green Sulphur Springs, Kanawha Falls, Parkersburg and Saint Albans have options when they need quick cash.
Are Traditional, Smaller Loans Easier to Get?
Since West Virginia does not allow regular payday lending, you may be wondering if lenders such as banks and credit unions have looser regulations to help people who need small loans. Not really, but West Virginia does allow consumer lending. Loans can be for $2,000 or less, and there is a 31% annual percentage rate cap.
Lenders are not allowed to charge loan origination fees on this type of small loan. It is possible to get a loan for more than $2,000, but if you're seeking a payday-type loan, a traditional payday lender would not give you that much money anyway.
Traditional lenders in West Virginia follow similar guidelines and criteria as lenders in other states. However, credit unions as a general rule have more of an investment in local communities than banks do. You may be able to get a loan from a credit union more easily than from a bank.
Of course, there are several downsides to pursuing bank or credit union loans. One is that the loan amount may be too large for your needs. Another is the higher financial and credit requirements you have to meet. The loans can also take longer to process and be approved. There is not much you can do about the latter two downsides, but as for the first one, the loan amount, there is a workaround. Take out the loan for whichever amount, pay the bill(s) you need to, and begin to pay the loan back immediately. Do not spend the money you have left over after your bills are paid. Use that money to pay the loan back.
The process of getting a regular loan can be cumbersome. You may prefer to explore the following alternatives:
Ask your employer for a paycheck advance.
Get a cash advance on your credit card (make sure you understand any penalties or fees you may incur).
Negotiate a different payment plan or new payment terms with the entities you owe.
Under the law in West Virginia, you cannot go to check cashing services with a postdated check and ask them to hold the check for you.
The Advantages of Getting an Online Payday Loan
Of course, you are able to explore internet payday loans when you live in West Virginia even though you cannot go to a state payday lender in person. The process should be quick, and you do not have to wait long to find out if you are approved. The money can be in your bank account as soon as the next business day.
Can You Get a Traditional Payday Loan in Another State?
West Virginia borders five states: Virginia, Pennsylvania, Maryland, Ohio and Kentucky. Can you travel to one of these states and get a payday loan there instead? Yes, you can—as long as payday lending is legal in that state. It is not in Pennsylvania and Maryland, so your options are Virginia, Ohio and Kentucky.
However, because you are from out of state, lenders may be less willing to lend to you. Suppose you do not pay back your loan. Collection becomes more difficult for these lenders because you live out of state. So, these lenders are somewhat wary of lending money to out-of-state residents. Rather than take your chances by traveling out of state, you can go through the internet lenders we connect you with. Only those willing to lend money to West Virginia residents will be offered for your consideration.
Check the State Law of Your Lender
If issues arise with your payday loan, the applicable laws belong to the state where the lender is—not West Virginia. For example, if a lender in Virginia makes the loan, you want to research Virginia's regulations beforehand. Here's the rundown:
Maximum loan amount: $500
Loan term: A minimum of two pay periods
How many payday loans you can have at a time: One (in the state)
Rollovers: Not permitted
Repayment plans: OK, no extra fees can be charged, at least 60 days, at least four equal installments
Here are a few more numbers:
$26.38 finance charge for a 14-day loan of $100
76% APR for a 14-day loan of $100
36% annual interest + $5 verification fee + 20% of equals the maximum finance rate and fees
$25 collection fee if you do not pay the loan back plus attorney's fees of $250 or less
No criminal action can be taken in Virginia against people who do not pay back payday loans.
So, when you are comparing the various payday loan offers (assuming you qualify for a loan), keep state laws in mind. Some states have higher maximum loan amounts than others, and others allow higher fees and APRs than other states.
Here is some information on Ohio's laws:
Maximum loan amount: $500
Loan term: A minimum of 31 days
How many payday loans you can have at a time: One, and only four per year (two-loan limit in 90 days)
Rollovers: Not permitted
Repayment plans: OK, no extra fees can be charged, 60-day period
28% APR for a 14-day loan of $100
$20 collection charge, lenders can collect on court costs and damages after a loan default
Criminal charges are not permitted against someone who fails to pay back a payday loan.
The states that allow payday lending have governmental agencies that regulate the loans. If your lender is treating you badly, for example, making harassing or threatening phone calls, report the lender to the appropriate state.
The bottom line: Although payday lenders are not legally allowed to operate in West Virginia, state residents have options for these loans. Namely, they can try to receive loans from internet lenders, and these loans can be easy and quick to get. West Virginia has never allowed traditional payday lending, and that does not seem to be changing anytime soon.
How the Loan Process Works
When you apply for payday loans through our website, the process is completely secure and confidential. Our 128-bit encrypted connection transmits your application to our partners without the risk of interception by third parties.
We pride ourselves on our simple, streamlined application process. Most people are approved if they meet the following requirements:
Have an active checking account in good standing
Are a permanent resident or citizen of the United States
Are age 18 or older
Have had a job for at least one month
Can supply a working phone number and email address
The Types of Lenders Available
At Snappy Payday Loans, we offer a variety of helpful features:
With our quick service, most loans are distributed within one business day.
Loans are deposited right into your bank account.
Lenders are often willing to work with applicants who have bad credit.
You only have fill out a simple online form.
We do not loan you the money, but we use the information you submit to match you with a direct lender (assuming you qualify for a loan). This online option is convenient because you don't have to leave your home and wait in line or wait for a business to open. We process applications on secure servers 24 hours a day, seven days a week.
What Makes Snappy Payday Loans Different?
We're working hard to restore the reputation of payday loans, cash advances and other short term lending services. We believe that all kinds of people should have access to the financial products which can help them to deal with unforeseen expenses even if they have less than exemplary credit records. Unfortunately, the reputation of payday loans has been marred by less than reputable lenders who prey on the financially vulnerable.
If you've made the informed decision to take out a payday loan you can do so safe in the knowledge that Snappy Payday Loans can help you do so in the safest way possible. Remember we are not a payday lender. Instead we put you in touch with the right payday loans and direct lenders to suit your needs, helping you to make a well informed and zero-obligation decision that's right for you and your household.
Apply Now
If you want a loan as soon as possible, check out our easy online form. Start the process here, and see if you're matched to a lender. If you don't like the rates or terms proposed, you are under no obligation to accept the offer. It's a win-win situation in which you get to see whether you qualify and what the terms are like.
Kelly Stone - President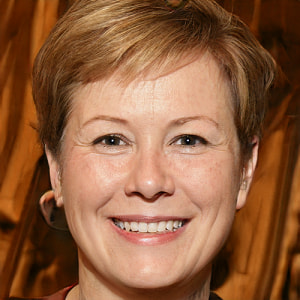 Kelly Stone - President
Kelly is a graduate of Northwestern University's Kellogg School of Management with a Master's Degree in Finance. She began her career in the short-term lending industry in 1996. Starting with one store, she grew the business to over 50 storefronts offering payday loans. As the industry started to shift online, she changed gears and started Snappy Payday Loans, allowing consumers nationwide to apply online for a payday loan. Through relationships and time, Kelly has built a large network of lenders that offer loans that Snappy utilizes today.