Apply Now
Maximize Your Budget With Hawaii Payday Loans
Hawaii residents have plenty to love about life on the nation's only island state. Hawaii boasts a temperature climate and tropical Pacific Ocean locale, a low crime rate, below-average unemployment rate, access to exceptional health care and a beautiful setting with beaches, state parks and waterfalls galore. Gorgeous sunsets and regular sightings of whales, dolphins and other wild creatures make living in Hawaii an experience like no other.
Although the state is often seen as a paradise, Hawaii isn't without its share of real-life challenges. When residents need extra funds, they sometimes seek payday loans to cover costly expenses like rent and groceries, as well as to fund unexpected needs like car repairs and home upgrades.
It's no wonder that even the hardest-working people in Hawaii sometimes struggle to make ends meet. After all, in 2017 Newsweek magazine called the state the most expensive place to live in the U.S., citing Hawaii's above-average 5.3 percent tax rate, basic living costs up to 66% higher than those in other states and astronomical prices for daily necessities like toilet paper, gas, utilities and monthly rent. If you live in Hawaii and want to improve your cash flow, here's what you need to know about the state's payday loan regulations.
Hawaii Payday Loan Laws
Each state maintains its own regulations about payday loans. These loans are not regulated at the federal level. The law legalizing payday loans in Hawaii was passed in 1999 and refers to these loans as a deferred deposit transaction. Prior to 1999, Hawaii payday lenders were required to cap the interest rate of these loans at 24%, a cap that still applies to other types of loans available in the state.
Only check cashing establishments can offer payday loans in Hawaii. These lenders require the person taking the loan to provide proof of steady income and employment. Payday lenders in Hawaii are not currently required to register with the state Department of Commerce and Consumer Affairs.
In Hawaii, payday loans are legal up to a maximum of $600 with a maximum loan term of 32 days. No minimum loan amount or minimum loan term is specified, but 14 days is the typical term.
Finance charges for this type of loan can be up to 15%. For every $100 of the loan, you will pay $17.65 in fees. A Hawaiian payday loan contract must specify the interest amount in dollars. The APR of these loans can be as high as 459%.
Hawaii law prohibits rollovers. That means customers can only have one outstanding payday loan at a time. Consolidating or financing payday loans is also illegal.
If you write a check or use a bank account transfer to make a payment toward your loan and your account has insufficient funds, you can be charged one NSF fee. The cap on this fee is $20.
Lenders are not allowed to sue payday loan customers. The only exception is when a person fails to repay the loan by closing his or her bank account and willfully terminates payments.
Potential Uses for Payday Loans
Payday loans can provide a budgetary boost when unexpected costs arise. If you need groceries or your electric bill is higher than usual, this type of funding can provide a bit of breathing room. In Hawaii, rent costs average $1,200 for a studio apartment and increase for larger homes. If you are struggling to afford rent or save for a security deposit on a rental home, a payday loan can help you improve your living situation.
Despite Hawaii's low poverty rate, the city has higher debt per household than any other U.S. state. If you have high-interest credit card bills and frequent late fees, a payday loan can help you get ahead once and for all. Some of this high debt rate can be attributed to the high cost of living in the state. For example:
The overall cost of living in Hawaii is double the national average.
The median housing cost in Hawaii is 3.5 times the national average.
Utilities, groceries, transportation, and all other costs except health care are significantly above the national average.
Payday loans are also available to those with low credit scores or without an established credit history. This makes them easier to access than bank loans, which often require a high FICO credit score to qualify. In most cases, Hawaii customers can be approved for a payday loan within 30 minutes as long as they bring an official form of identification and proof of income such as a pay stub.
Hawaii Payday Loan Facts
According to a 2018 report by Hawaii Public Radio, the state has 91 payday loan locations. Data from the article notes that for every $600 payday loan, the customer will pay $105 in interest.
About 1.4% of Hawaiian households have taken advantage of payday loans, compared to 2% of households nationwide. In addition, 2.4% of households who identify as Native Hawaiian or Pacific Islander took out a payday loan in 2018, triple the percentage for this ethnic group in 2011.
Several bills to regulate the industry have been introduced but failed to pass the Hawaii state legislature. Most recently, the Senate denied a bill that would cap the interest rate for payday loans at 36%.
What makes Snappy Payday Loans different?
We're working hard to restore the reputation of payday loans, cash advances and other short term lending services. We believe that all kinds of people should have access to the financial products which can help them to deal with unforeseen expenses even if they have less than exemplary credit records. Unfortunately, the reputation of payday loans in Florida has been marred by less than reputable lenders who prey on the financially vulnerable.
If you've made the informed decision to take out a payday loan you can do so safe in the knowledge that Snappy Payday Loans can help you do so in the safest way possible. Remember we are not a payday lender. Instead we put you in touch with the right payday loans direct lenders in Florida to suit your needs, helping you to make a well informed and zero-obligation decision that's right for you and your household.
Borrower Rights in Hawaii
Although the state has among the most permissive payday loan laws in the nation, consumer protections are in place to shield Hawaii payday loan borrowers from unfair lending practices. For example, the $600 payday loan cap and the prohibition against rollover payday loans are laws designed to keep borrowers from high-interest debt they cannot afford to repay.
How the Loan Process Works
When you apply for payday loans through our website, the process is completely secure and confidential. Our 128-bit encrypted connection transmits your application to our partners without the risk of interception by third parties.
We pride ourselves on our simple, streamlined application process. Most people are approved if they meet the following requirements:
Have an active checking account in good standing
Are a permanent resident or citizen of the United States
Are age 18 or older
Have had a job for at least one month
Can supply a working phone number and email address
The Types of Lenders Available
You can get payday loans and cash advances in Florida either online or in person. Scores of brick-and-mortar lenders operate in Florida, and some of these lenders also operate online. You can go in person during the lender's business hours or call the lender and begin the process that way. Alternatively, you can fill out an online request form if the lender has one.
Then there are online-only companies such as Snappy Payday Loans. We offer a variety of helpful features:
With our quick service, most loans distributed within one business day.
Loans are deposited right into your bank account.
Lenders are often willing to work with applicants who have bad credit.
You only have fill out a simple online form.
We do not loan you the money, but we use the information you submit to match you with a direct lender (assuming you qualify for a loan). This online option is convenient because you don't have to leave your home and wait in line or wait for a business to open. We process applications on secure servers 24 hours a day, seven days a week.
Apply Now
If you want a loan as soon as possible, check out our easy online form. Start the process here, and see if you're matched to a lender. If you don't like the rates or terms proposed, you are under no obligation to accept the offer. It's a win-win situation in which you get to see whether you qualify and what the terms are like.
Hawaii Payday Loan FAQs
These are some of the most commonly asked questions about payday loans from our customers in Hawaii.
Who can qualify for a payday loan?
As long as you have a steady source of income, you can qualify for a payday loan in Hawaii. This type of loan does not require a credit check. The lender does not require you to disclose information about your other financial obligations and analyze your ability to repay the loan. For this reason, payday loans are popular among those who already have significant death and cannot qualify for a traditional loan.
However, military members are not eligible for payday loans in Hawaii. That's because federal laws bar lenders from lending to military members at an interest rate higher than 36%, which disqualifies most payday lenders.
Does Hawaii have a cooling-off period for payday loans?
Some states have established a so-called cooling-off period. With this type of law, consumers have a specified time period during which they can change their mind about the payday loan with no repercussions. This period can be as short as 24 hours or as long as a week. However, Hawaii does not currently have a payday loan cooling-off period as a mandate.
What should I do if I have an issue with a payday loan?
If you feel you have been treated unfairly by a payday lender, you can file an official complaint with the Department of Commerce and Consumer Affairs. This can be done on their website at http://cca.hawaii.gov, by phone at (808) 587-3222, by fax at (808) 586-2640 or by mail by sending a letter to the Consumer Resource Center, 235 South Beretania Street, Room 801, Honolulu, HI 96813.
If you need to file a complaint against a payday lender or alert the state to other predatory lending practices, visit the Department of Commerce and Consumer Affairs website to file a complaint.
Kelly Stone - President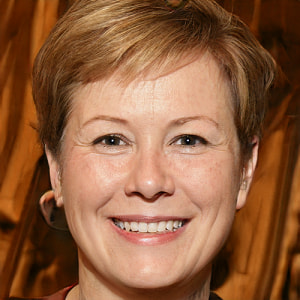 Kelly Stone - President
Kelly is a graduate of Northwestern University's Kellogg School of Management with a Master's Degree in Finance. She began her career in the short-term lending industry in 1996. Starting with one store, she grew the business to over 50 storefronts offering payday loans. As the industry started to shift online, she changed gears and started Snappy Payday Loans, allowing consumers nationwide to apply online for a payday loan. Through relationships and time, Kelly has built a large network of lenders that offer loans that Snappy utilizes today.