Apply Now
Online Bad Credit Personal Loans - How It Works

Snappy Pay Day loans helps find you online payday loans, installment loans and lines of credit for those in need of emergency funds who may also have bad credit. If your search for bad credit personal loans or cash loans for bad credit has brought you to our site, we can help you get the cash you need, quickly and easily!
We arrange for cash advances to meet your personal needs and many of our Direct Lenders offer same day approvals. To apply for bad credit personal loans, simply follow these three steps:
Decide on the amount you need to borrow.

Identify your state of residence so Snappy Payday Loans can try to find a Direct Lender offering loans in your state. You can find out more on our cash advances page.

Fill out our online form to apply for your loan.
After your application has been submitted, we will try to find a Direct Lender. You will be contacted by a loan specialist, who will review your application. After you receive approval and have signed the contract, your money will typically be available the following business day. Some Direct Lenders are able to fund same day loans. The funds will be deposited directly into your bank account.
After you receive your money, typically you will be able to log into your account to make payments, monitor your balance and manage your account.
IMPORTANT NOTICES AND DISCLOSURES
An advance of money obtained through this site or any Direct Lender obtain from this site is not intended to meet long-term financial needs. A short-term loan should only be used to meet immediate short-term cash needs. Refinancing the loan rather than paying the debt in full when due will require the payment of additional charges.

Loans obtained from the Direct Lenders that you may obtain are for short term financial needs only and not intended as a long-term financial solution. A short term loan such as an installment loan, line of credit, cash advance, credit plan agreement, or cash advance are short-term loans given to the borrower for a short period of time. Borrowers with debt and credit difficulties should seek out professional financial advice.

The Website does not constitute an offer or solicitation to offer a loan.

You are under no obligation to apply for credit or accept the terms of any loan and you will not be charged any fees unless you accept and sign a loan or credit plan on the terms set forth in the Agreement.

The rates and terms will vary by individual and by state for each loan or cash advance and may NOT be available in some states.

Due to state and verification requirements, not all applicants for online loans may be eligible for instant approval by the Companies affiliated with this website. You may be required to submit additional documentation.

We may verify applicant information via national databases including, but not limited to, Tele-Track, Factor Trust, Mircobilt and CL Verify as part of our credit transaction approval process. If you have defaulted on past transactions, you may be declined for a cash advance from this lender.

Interest, post maturity interest, NSF fees, and late fees may result from non-payment. Your financial institution may also charge you additional fees for insufficient funds.

The Company complies with applicable collection laws. In some states, customers may obtain a payment plan. The Company will contact you using one or more authorized communication methods.

There may be fees associated with renewals or extension of your loan depending on your state and type of loan. Your loan will not renew automatically. If applicable in your state, a renewal depends on the Company's underwriting criteria.

Funds are available into your account generally the next business day after your application is approved (not pre-approved).

A pre-approval does not mean that you will receive a loan. For final approval, you must meet certain criteria and verifications.

Company Refund Policy. Please check with your Direct Lender regarding any refund policy. If there is an error regarding a withdrawal from most Lenders will review and refund within five (5) business days. If written notice is received regarding an error, most Direct Lenders will review and respond within 30 days. Please note that most Direct Lenders will reserves the right to offset any refund against any payments due on your account.

Impact on Your Credit Score - Most Lenders do not currently report cash advance activity to any of the three major credit bureaus (Equifax, Experian or TransUnion), but may use alternative credit reporting agencies such as DataX, Mircobilt, Clarity, FactorTrust. Failure to make timely payment on your cash advances may affect your score with such agencies, and negative affect your chances to receive credit or other services from a provider that uses such agencies.
Loan Requirements:
To apply for online loans you must meet the following minimum requirements:
You must have an active checking account

You must have a verifiable source of income

You must be a US Citizen or permanent resident

You must be at least 18 years old
Kelly Stone - President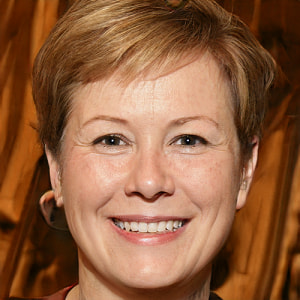 Kelly Stone - President
Kelly is a graduate of Northwestern University's Kellogg School of Management with a Master's Degree in Finance. She began her career in the short-term lending industry in 1996. Starting with one store, she grew the business to over 50 storefronts offering payday loans. As the industry started to shift online, she changed gears and started Snappy Payday Loans, allowing consumers nationwide to apply online for a payday loan. Through relationships and time, Kelly has built a large network of lenders that offer loans that Snappy utilizes today.