Apply Now
Missouri Payday Loan Laws Are Some of the Most Lenient in the Country
Residents of Missouri are most proud of their barbecue, pizza, beer, farmlands and the Gateway Arch. The state is also the birthplace of a few famous Americans, such as our 33rd president, Harry S. Truman, and a timeless American literary favorite, Mark Twain.
Unfortunately, Missouri is also home to tornadoes. While these are rarely deadly, they do cause damage to homes, businesses and farms. This can cost residents thousands of dollars. The state has also struggled economically in spite of a low unemployment rate due to a reduction in labor force participation.
For these and other reasons, some people may have a tough time keeping up with all their bills and supporting their families. This has contributed to some of the most lenient payday loan laws in the country. Lenient laws provide room for the industry to grow, thereby making a wide range of options available for consumers to choose from when needed.
Are you thinking about getting a payday loan to alleviate some of your financial woes? Here are some of the regulations affecting payday loans in Missouri as well as some information on why a payday loan may be the best solution for your short-term financial needs.
Payday Loan Regulations for Missouri
In spite of its leniency, Missouri does have some rules in place to regulate what the state calls "small, small loans." These are loans issued for a principal value of $500 or less. See some of these provisions below:
Borrowers who repay the loan before close of business the following business day pay zero fees and interest.
Payday loan lenders must receive licensing from the state's Division of Finance.
The lender must post its rates in a visible location for borrowers to see.
Fees and interest on the initial loan is capped at 75%.
The loan can be renewed up to six times.
There is a loan term limit of 14 to 31 days repayment and a max loan amount of $500.
There are some additional regulations that specifically relate to the lenders. First, lenders must evaluate whether or not consumers can repay the loans they apply for. This helps to reduce default rates and prevent poor debt management. Lenders must also keep all records regarding loan transactions for a minimum of two years and cannot disclose this information to other lenders.
Consumers' Responsibilities When Getting a Payday Loan
Because the laws in Missouri are so lender-friendly, consumers have a much greater responsibility than normal to protect themselves. It's important to verify that a lender is licensed and that their license is up to date. Lenders must display their license in a visible location. This will include information about the lender as well as contact information for the Division of Finance.
Borrowers should also take a close look at the terms and ensure that they are beneficial and will solve their financial problems. If you don't understand the loan terms, then ask the lender. They should provide a better explanation of how the numbers and figures will add up and how much you will end up repaying. You should receive a copy of the agreement after signing. Because you can return the money the following day risk-free, this provides some protection in the event that you change your mind.
Why People Turn to Payday Loans
For financially secure Americans, the thought of paying up to 75% interest on a loan worth $500 may seem insane. However, there are a number of situations when a person may need that $500 quickly, making the interest rate a better alternative to not having the money in time at all. Here are some of the top reasons people take out payday loans, and why you may wish to do the same.
Emergency Expenses
Even the most financially secure Americans occasionally make a big investment, which may require spending all their savings. This may range from making a down payment on a house or car to investing in a business. But what happens if an emergency then comes up? What if you get sick, need to pay for car repairs or lose the roof of your new home to a tornado? You may have assets, but lack the cash in hand to meet these financial needs. Payday loans can help people to meet these obligations until their next paycheck comes around.
Recurring Expenses
Politicians, economists and the everyday American has raised concerns about the difficulties of living on current wages. Missouri's minimum wage of $8.60 amounts to less than an $18,000 annual salary. It's no wonder then that most people who take out payday loans use them to pay for recurring expenses, such as groceries, rent or insurance.
Poor Credit History
A credit score of less than 500 can make it difficult for people to secure any type of loan that involves a credit check. This may even include a credit card, which many Americans rely on to make purchases throughout the month. This may make payday loans the only available option when buyers don't have cash in hand.
Adjusting to a New Pay Schedule
When you change jobs or even get promoted within the company you work at, the pay schedule may change. In fact, the more prestigious or well-paying a job tends to be, the more likely you are to face a bi-weekly, semi-monthly or monthly payroll. If you were used to being paid on a weekly basis before this, the change can create a temporary cash-flow problem that is easily rectified by a payday loan.
The Types of Lenders That Are Available
You can get payday loans and cash advances in Missouri either online or in person. Scores of brick-and-mortar lenders operate in Missouri, and some of these lenders also operate online. You can go in person during the lender's business hours or call the lender and begin the process that way. Alternatively, you can fill out an online request form if the lender has one.
Then there are online-only companies such as Snappy Payday Loans. We offer a variety of helpful features:
With our quick service, most loans distributed within one business day.
Loans are deposited right into your bank account.
Lenders are often willing to work with applicants who have bad credit.
You only have fill out a simple online form.
We do not loan you the money, but we use the information you submit to match you with a direct lender (assuming you qualify for a loan). This online option is convenient because you don't have to leave your home and wait in line or wait for a business to open. We process applications on secure servers 24 hours a day, seven days a week.
What Makes Snappy Payday Loans Different
We're working hard to restore the reputation of payday loans, cash advances and other short-term lending services. We believe that all kinds of people should have access to the financial products which can help them to deal with unforeseen expenses even if they have less than exemplary credit records. Unfortunately, the reputation of payday loans in Missouri has been marred by less than reputable lenders who prey on the financially vulnerable.
If you've made the informed decision to take out a payday loan you can do so safe in the knowledge that Snappy Payday Loans can help you do so in the safest way possible. Remember we are not a payday lender. Instead we put you in touch with the right payday loans direct lenders in Missouri to suit your needs, helping you to make a well informed and zero-obligation decision that's right for you and your household.
How the Loan Process Works
When you apply for payday loans through our website, the process is completely secure and confidential. Our 128-bit encrypted connection transmits your application to our partners without the risk of interception by third parties.
We pride ourselves on our simple, streamlined application process. Most people are approved if they meet the following requirements:
Have an active checking account in good standing
Are a permanent resident or citizen of the United States
Are age 18 or older
Have had a job for at least one month
Can supply a working phone number and email address
Frequently Asked Questions
Do you have more questions about payday loans? See if you can find the answers below. If not, feel free to contact Snappy Payday Loans or the Division of Finance in Missouri for more information.
Can I Be Sent to Jail or Prison If I Can't Pay?
Many borrowers worry about jail or prison time for defaulting on a loan. The state has prohibited all criminal actions against borrowers except in two cases:
If the borrower closed their account before repaying the money
If the borrower stopped payment on the check that was supposed to repay the balance
Can I Be Forced to Pay Collection Fees?
Missouri allows collection fees if there were insufficient funds at the time of repayment. However, lenders are not allowed to use repeated ACH transactions to do this.
How Many Payday Loans Can I Take Out at a Time?
The state of Missouri only allows lenders to provide one payday loan at a time. This helps to prevent struggling individuals from taking on too much debt.
How Much Do I Have to Repay Before Rolling Over a Loan?
If you're unable to repay the loan at the agreed upon time, you may rollover the loan. However, Missouri requires you to lower the principal on the loan by 5% before doing so. You may do this up to six times. Note that some lenders may reduce the number of rollovers or require you to pay more on the loan before a renewal.
Is It True That Terms Are Different for Military Personnel?
Yes, this is true. In 2006, the Military Lending Act made it impossible for any lender in Missouri to issue a loan to the military with an interest rate over 36%.
Do Regulations Vary by City?
Many cities in Missouri are pushing to have their own payday loan regulations. Chief among them are Springfield, Kansas City and Joplin.
Apply Now
If you want a loan as soon as possible, check out our easy online form. Start the process here, and see if you're matched to a lender. If you don't like the rates or terms proposed, you are under no obligation to accept the offer. It's a win-win situation in which you get to see whether you qualify and what the terms are like.
Kelly Stone - President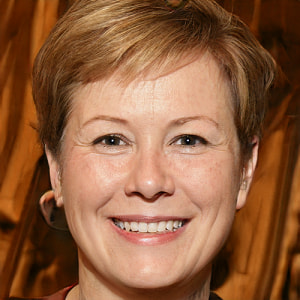 Kelly Stone - President
Kelly is a graduate of Northwestern University's Kellogg School of Management with a Master's Degree in Finance. She began her career in the short-term lending industry in 1996. Starting with one store, she grew the business to over 50 storefronts offering payday loans. As the industry started to shift online, she changed gears and started Snappy Payday Loans, allowing consumers nationwide to apply online for a payday loan. Through relationships and time, Kelly has built a large network of lenders that offer loans that Snappy utilizes today.