Apply Now
Quick Cash Advances - Get Payday Advances & Cash Advance Loans Online!
Not sure which type of loan is right for you? We can help arrange for a Direct Lender to provide you with fast cash loans for emergency expenses or a longer term advance payday loan. Just check out our the online cash advance options below to apply for your payday advance online today!
Payday Advances / Quick Cash Advance Loans

Perfect for emergencies, a payday advance loan provides a quick cash advance when you need it most! Use your cash advance to pay for unexpected repairs, buy groceries or pay overdue bills. Your cash advance will be deposited right into your bank account. Pay off your payday advance from your next paycheck. It's just that simple!
Learn more about Payday Loans!
Payday Advance Installment Loans

Unlike a payday cash advance that is usually due the next time you get paid, payday installment loans offer greater flexibility with payments due over 4-6 months. This loan is only available in certain states. Sign up for cash advances online using our simple form and get a fast cash advance. Flexible fast payday advance loans save you time and money!
Learn more about Payday Installment Loans!
Line of Credit Loans
Need something more than a simple paycheck advance or one-time cash advances can provide? Get an online cash advance that's always there when you need it most! A line of credit loan makes it easy to apply once and get a fast cash advance now or for additional payday advances in the future. Only pay interest and fees on the cash you take out now and you can get additional payday advances up to your credit limit for emergencies.
Learn more about Line Of Credit Loans!
Need Fast Cash Now?
Get an instant cash advance with our quick cash loans!
Next business day cash advance options
Confidential and secure
No hassles - just quick cash loans!
Apply Online!
Do I Qualify for Fast Cash Loans?
Snappy Payday Loans makes it easy for just about anyone to qualify for cash advance loans online. Whether you need a payday advance or a line of credit, we've made the requirements as simple as possible. Most applicants qualify for a cash advance loans if they have:
An active checking account
Have been employed for at least one month
Are a US citizen or permanent resident
Are at least 18 years old
Cash Advances Online FAQ
Which type of loan should I get?
Depending on your state of residence, a variety of fast cash loans to meet your needs may be available. You should determine how much money you need, how long you need the money and how soon you can pay it back. Here are some guidelines:
If you need $500 or less for emergency expenses and will be able to pay the money back before your next paycheck, an advance payday loan may meet your needs.
If you need more than $500 or would like more flexibility in your pay back options, you may want to consider pay advance loans with an installment plan.
If pay day advances or installment loans don't give you enough flexibility, consider a line of credit that provides fast access to cash now and any time in the future, up to your credit limit.
Is it safe to apply for my cash advance online?
Yes, applying for payday advances online is completely safe, secure and confidential. Your information is only used to process your cash advance online with a Direct Lender. Your information is transmitted online securely through a 128 bit secure connection for added security.
Will I pay a high interest rate for cash loans online?
The interest rates for cash loans online are competitive with other companies offering similar services. You can expect to pay rates and fees competitive with other companies offering similar services for pay advance loans, pay day advances and other cash advance loans online. Cash advance loans should only be used for emergency purposes and not considered a long-term solution for ongoing cash shortages.
Kelly Stone - President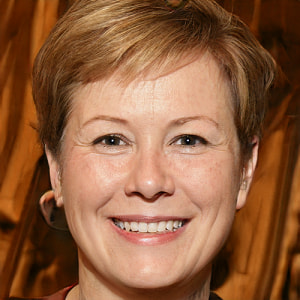 Kelly Stone - President
Kelly is a graduate of Northwestern University's Kellogg School of Management with a Master's Degree in Finance. She began her career in the short-term lending industry in 1996. Starting with one store, she grew the business to over 50 storefronts offering payday loans. As the industry started to shift online, she changed gears and started Snappy Payday Loans, allowing consumers nationwide to apply online for a payday loan. Through relationships and time, Kelly has built a large network of lenders that offer loans that Snappy utilizes today.