Apply Now
Improve Your Finances With Payday Loans in Mississippi
Steeped in history and dotted with vibrant, modern cities, Mississippi is a welcoming state that proves Southern hospitality is still alive. Residents of Mississippi enjoy pristine beaches, popular attractions and unforgettable memorials and historic homes. However, many residents of Mississippi need a financial solution to pay their monthly bills on time.
Mississippi is an inexpensive state to live in. Most living expenses are below the national average, making it an attractive place to relocate. However, with an average income just over $43,000, some residents struggle to make timely payments.
Payday loans are a popular way for low-income and middle-income residents to flex their finances. Monthly, bi-weekly or weekly paychecks can often come after important bills. This leaves families overdrawing accounts, taking on credit card debt or paying additional fines for late payments. Residents of Jackson, Biloxi and other popular cities and rural areas in Mississippi need a financial solution to stay on top of their finances and make timely payments.
How Do Payday Loans Work?
Payday loans are short-term, high-interest solutions to late payments or unexpected expenses. When you need cash quickly, but don't want to pay expenses credit card charges and can't take out a bank loan, a payday loan is a fast and efficient solution. Don't wait for the cash you need today, but enjoy all the convenience and flexibility of a payday loan.
These loans are heavily regulated by each state in order to protect residents. Mississippi has set limits for loan terms, amounts, additional charges and maximum APR. This allows citizens from Jackson, Gulfport, Biloxi, Hattiesburg or rural areas around the state to avoid scams or deceptive loan providers. Stay safe by always choosing a licensed loan provider and understanding the rules and regulations of your payday loan.
A payday loan shouldn't be used as a long-term loan. With a maximum loan amount of $500 and a 30-day maximum term, you can't use these loans to finance a large purchase or make small, monthly payments on your debt. For larger loans or longer terms you should look for other financial solutions, like a traditional bank loan.
The higher interest rates and reasonable loan amount helps protects the loan provider from risk. That allows payday loans to be given out to individuals who need them. If you have less-than-perfect credit or a lower monthly income, you may not be approved for a bank loan, credit card or other form of financing. Enjoy all the freedom of payday loans without worrying about your credit score or a strict application process.
Advantages for Mississippi Payday Loans
Stretching your dollar can only go so far. When medical emergencies cause you to drain your bank account, cars break down or groceries and utilities cost more than expected, you need a flexible solution.
Because payday loans are cash loans with reasonable interest rates, you can take advantage of your loan by using it however you need. Pay off your debts, fix your vehicle or buy the groceries your family needs before your paycheck is cashed.
In the long run, your payday loan will cost you some money. These loans are intended to be short-term solutions for emergency situations. If you've fallen on hard times, don't wait for a paycheck to make the purchases and payments you need. For convenience purchases, it may be better to wait for your paycheck to arrive.
What Makes Snappy Payday Loans Different?
We're working hard to restore the reputation of payday loans, cash advances and other short term lending services. We believe that all kinds of people should have access to the financial products which can help them to deal with unforeseen expenses even if they have less than exemplary credit records. Unfortunately, the reputation of payday loans in Mississippi has been marred by less than reputable lenders who prey on the financially vulnerable.
If you've made the informed decision to take out a payday loan you can do so safe in the knowledge that Snappy Payday Loans can help you do so in the safest way possible. Remember we are not a payday lender. Instead we put you in touch with the right payday loans direct lenders in Mississippi to suit your needs, helping you to make a well informed and zero-obligation decision that's right for you and your household.
How the Loan Process Works
When you apply for payday loans through our website, the process is completely secure and confidential. Our 128-bit encrypted connection transmits your application to our partners without the risk of interception by third parties.
We pride ourselves on our simple, streamlined application process. Most people are approved if they meet the following requirements:
Have an active checking account in good standing
Are a permanent resident or citizen of the United States
Are age 18 or older
Have had a job for at least one month
Can supply a working phone number and email address
Important Stats for Payday Loans
Before you take out a payday loan, understand the rules and loan limits. Here are some essential details that are mandated by the state of Mississippi Department of Banking and Consumer Finance:
Maximum loan amount: $500
Maximum interest rate: 521% APR
No minimum loan term
Maximum loan term: 30 days
Finance charges: between $20 to $21.95
No rollovers permitted
No criminal action permitted
These limits are set and regulated by the Department of Banking and Consumer Finance, and limits vary from state to state. Don't attempt to take out a payday loan in Mississippi that doesn't conform to these rules.
Rights, Regulations & Rules
These rules are laid out to protect Mississippi residents from unreasonable interest rates and hidden fees. A maximum loan amount of $500 helps protect you from taking out too much for your next paycheck to cover.
A set interest rate helps you avoid excessive fees. Because APR is difficult to calculate for some borrowers, the state enforces a maximum rate. A higher APR can cause you to pay back far more than you borrowed, which just increases your financial hardship. Be sure your loan conforms with the APR limit, and only take out the amount you need. A higher loan amount not only accrues more interest, it can also put you in a higher finance charge bracket. These small charges add up quickly. If you only need $200, don't take out $500 just because you can.
In the event of defaulting on your loan, Mississippi law protects you from rollovers and criminal action. A rollover occurs when you transfer your payday loan to another pay period. This is advertised as a way to offer you a better loan option, but it often causes borrowers to take out far too much debt and struggle to make payments. Some loan providers attempt to prosecute borrowers who aren't able to pay back their loan. In this case, Mississippi will protect you from any criminal charges.
The finance charges are set to limit the amount of additional fees you'll receive. If you borrow less than $250, the maximum charge you'll receive is $20 per $100 borrowed. Larger loans can be charged $21.95 per $100 borrowed.
Because your payday loan accrues interest, it's important to only take out the loan for the minimum term you need. While 30-day loans are available, only take out a loan for the length you need to receive your next paycheck.
The Types of Lenders Available
You can get payday loans and cash advances in Mississippi either online or in person. Scores of brick-and-mortar lenders operate in Mississippi, and some of these lenders also operate online. You can go in person during the lender's business hours or call the lender and begin the process that way. Alternatively, you can fill out an online request form if the lender has one.
Then there are online-only companies such as Snappy Payday Loans. We offer a variety of helpful features:
With our quick service, most loans distributed within one business day.
Loans are deposited right into your bank account.
Lenders are often willing to work with applicants who have bad credit.
You only have to fill out a simple online form.
We do not loan you the money, but we use the information you submit to match you with a direct lender (assuming you qualify for a loan). This online option is convenient because you don't have to leave your home and wait in line or wait for a business to open. We process applications on secure servers 24 hours a day, seven days a week.
Apply Now
If you want a loan as soon as possible, check out our easy online form. Start the process here, and see if you're matched to a lender. If you don't like the rates or terms proposed, you are under no obligation to accept the offer. It's a win-win situation in which you get to see whether you qualify and what the terms are like.
Frequently Asked Questions
How Do I Qualify as a Senior Citizen?
Even senior citizens struggle to make timely payments and make their paycheck last the entire pay period. If you're a senior citizen who is unable to make an important payment or cover an unexpected bill, you can still take advantage of payday loans in Mississippi. These loans have no age limit, so you can use them in conjunction with your Social Security check, part-time job or other source of income.
Are Payday Loans Available Online?
You don't have to stop by your nearest payday loan storefront to get the cash you need. Mississippi allows online loan providers to offer payday loans, as long as they are still licensed and follow the necessary guidelines and requirements. Some online providers are licensed in one state but not another. Because state limits vary dramatically, you may end up receiving terms that are less favorably than the limits set by your home state of Mississippi.
Where Can I Report a Loan Problem?
Despite the strict regulations surrounding payday loans, many providers attempt to offer illegal loans. Choosing a loan provider that isn't licensed or isn't following the state-mandated rules can have serious consequences. This unlicensed providers may change terms, add extra fees or charge you hidden fines and fees that the state of Mississippi tries to protect you from. Contact the Department of Banking and Consumer Finance immediately if you feel your loan provider isn't following the laws and regulations of payday loans.
Kelly Stone - President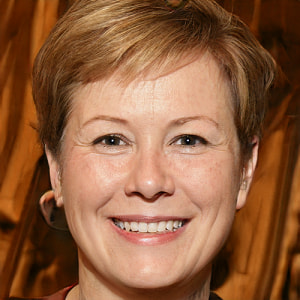 Kelly Stone - President
Kelly is a graduate of Northwestern University's Kellogg School of Management with a Master's Degree in Finance. She began her career in the short-term lending industry in 1996. Starting with one store, she grew the business to over 50 storefronts offering payday loans. As the industry started to shift online, she changed gears and started Snappy Payday Loans, allowing consumers nationwide to apply online for a payday loan. Through relationships and time, Kelly has built a large network of lenders that offer loans that Snappy utilizes today.