Apply Now
Friendly Payday Loans for Colorado Residents
Home to the Rocky Mountains, Colorado is a nature lover's paradise. The lush landscape of mountains, grassy plains, rivers, mesas, forests, deserts and plateaus means residents have plenty of the great outdoors to enjoy. Residents also enjoy a low sales tax and take part in a lively culture and arts scene.
Although the state has a booming economy thanks to military bases, federal offices and large business, the living costs are higher than the national average. Payday loans are a means for residents to receive financial assistance and pay bills.
Colorado features some of the strongest payday loan laws to protect residents. The legislation makes it easier for people to feel comfortable taking these loans, but it is still important for residents to understand the regulations and recent changes. This guide helps residents who are struggling financially to make informed decisions regarding payday loans.
The Types of Lenders Available
You can get payday loans and cash advances in Colorado either online or in person. Scores of brick-and-mortar lenders operate in Colorado, and some of these lenders also operate online. You can go in person during the lender's business hours or call the lender and begin the process that way. Alternatively, you can fill out an online request form if the lender has one.
Then there are online-only companies such as Snappy Payday Loans. We offer a variety of helpful features:
With our quick service, most loans distributed within one business day.
Loans are deposited right into your bank account.
Lenders are often willing to work with applicants who have bad credit.
You only have fill out a simple online form.
We do not loan you the money, but we use the information you submit to match you with a direct lender (assuming you qualify for a loan). This online option is convenient because you don't have to leave your home and wait in line or wait for a business to open. We process applications on secure servers 24 hours a day, seven days a week.
A Snapshot of Payday Loans in Colorado
If you are suffering financially in Colorado and need a helping hand, there's a friendly option available to you. However, before you take out a loan, be sure to review these quick guidelines and regulations that cover the basics of payday loans:
Length of the loan term: At least six months, but no maximum is set
Payday loan maximum limit amount: $500
Number of loans allowed at any given time: No limit, but the combined amount cannot be greater $500
Cancellation period: The following business day by 5 p.m.
Rollovers Allowed: Only one permitted
Maximum APR: 36%
Finance charges: Up to 20% for the first $300, with an additional 7.5% after the $300
How the Loan Process Works
When you apply for payday loans through our website, the process is completely secure and confidential. Our 128-bit encrypted connection transmits your application to our partners without the risk of interception by third parties.
We pride ourselves on our simple, streamlined application process. Most people are approved if they meet the following requirements:
Have an active checking account in good standing
Are a permanent resident or citizen of the United States
Are age 18 or older
Have had a job for at least one month
Can supply a working phone number and email address
Reasons Colorado Residents Use Payday Loans
Colorado has a higher cost of living than some states and some residents have difficulty making payments for rent or buying groceries when money is tight. As prices increase around the country, more and more people are looking for alternative financial assistance.
Payday loans can help residents in all four corners of Colorado to pay for items such as medical bills, groceries, rent and car maintenance. Essentially, these loans are here to help people get back on their feet while struggling through financial hardship, no matter what socioeconomic class they belong to.
Payday Loans Borrower Rights
Colorado has some of the strictest laws concerning payday loans. These are in place to protect you and other residents from falling into a cycle of never-ending debt with no way out.
The Deferred Deposit Loan Act under the Colorado Revised Statutes is the governing rule that presides over payday lenders. Voters may also advocate for legislative propositions that help regulate the payday loan industry.
While Colorado laws do not prohibit borrowers from taking out more than one payday loan at a time, they do cap the combined limit of the loans at $500. This helps prevent people from falling into too much debt at once and borrow excessively while also allowing residents to receive the financial assistance they need.
Thankfully, Colorado is a state that takes care of its residents by implementing laws and regulating the payday loan industry to protect borrowers. The lengthy loan terms, low APR and loan amount cap means residents can receive financial help without getting in over their heads. The laws exist as a way to safeguard borrowers from spiraling into deep debt from borrowing too much and compounding heavy fees on top of the loan.
Updated Laws in 2019
In November of 2018, Colorado voters approved Proposition 111, which restricts the interest rates of payday loans to 36%. On top of that, lenders will no longer be able to charge maintenance or origination fees. In the past, if a person borrowed $400 from a lender, it cost the borrower an additional $120 in fees. However, this new law changes that amount down to $24 for the same loan amount of $400.
This piece of legislation took effect on February 1, 2019, as a protective measure to prevent residents from falling into a cycle of debt. The proposition came about because of the high rates that forced borrowers to pay much more for the loans in the end.
This new law has been the subject of criticism from opponents of Proposition 111, stating that it has the potential to eliminate payday loan businesses in Colorado and thereby remove valuable financial assistance to struggling residents. Regardless of that, the regulation passed and payday loans in Colorado still exist to help people pay their bills. One way for residents to not over-borrower and fall into bad borrowing habits is for them to only take out the amount they need rather than the maximum $500 allowed.
Borrowers are responsible for performing due diligence and understanding the changes in the laws and regulations. Before taking out any loan or signing an agreement, be sure to review lenders and carefully go over the borrowing terms.
Colorado Payday Loan Facts
Colorado regulations allow residents to take out payday loans up to $500. This amount may come from more than one lender, but residents are not allowed to exceed the $500 amount when all the loans are combined.
Regulations provide borrowers with a cancellation period where they may cancel the loan within a certain timeframe without any penalty. If the transaction processes on a weekday, a borrower has until 5 p.m. the following business day to cancel the funds. This is referred to as the cooling off period.
The term length for payday loans in Colorado is at least six months. However, there is no set maximum term length, which provides generous time for people to repay the loans. Also, if the loan is paid off before the six-month deadline, lenders are required to refund borrowers with a pro-rated interest payment for the remainder of the term length. There is also one rollover permitted.
The old laws allowed lenders to charge 45% APR, although the real APR was around 214%. New regulations have lowered APR down to a maximum of 36%, which provides better terms for borrowers.
If a payday loan is not paid back, the lender may charge a $25 fee. On top of that, borrowers may be sued and held responsible for paying back the loan amount plus any legal fees incurred through a court trial.
What makes Snappy Payday Loans different?
We're working hard to restore the reputation of payday loans, cash advances and other short term lending services. We believe that all kinds of people should have access to the financial products which can help them to deal with unforeseen expenses even if they have less than exemplary credit records. Unfortunately, the reputation of payday loans in Colorado has been marred by less than reputable lenders who prey on the financially vulnerable.
If you've made the informed decision to take out a payday loan you can do so safe in the knowledge that Snappy Payday Loans can help you do so in the safest way possible. Remember we are not a payday lender. Instead we put you in touch with the right payday loans direct lenders in Colorado to suit your needs, helping you to make a well informed and zero-obligation decision that's right for you and your household.
Common Questions Residents Ask
What If I Have a Problem With My Loan?
Sometimes, people have problems with loans. If you need to file a complaint, a form can be filled out with the Attorney General's Office in conjunction with the Administrator of the Uniform Consumer Credit Code. However, if you are experiencing an issue with your payday loan or have questions about it, simply contact your loan provider. The generous six-month minimum payment term is meant to help borrowers have enough time to repay the loan, but you should speak to your lender if you are having difficulty repaying it during that time frame in your agreement.
Can Senior Citizens Take Out These Loans?
The gorgeous scenery makes Colorado an ideal place for senior citizens to retire. If you're retired and a senior citizen, can you still take out payday loans? The answer is, yes, you can.
However, it may be possible for you to receive the financial assistance you need without the help of a payday loan. For more information on how the state can provide assistance for senior citizens, contact the Division of Aging and Adult Services.
Apply Now
If you want a loan as soon as possible, check out our easy online form. Start the process here, and see if you're matched to a lender. If you don't like the rates or terms proposed, you are under no obligation to accept the offer. It's a win-win situation in which you get to see whether you qualify and what the terms are like.
Kelly Stone - President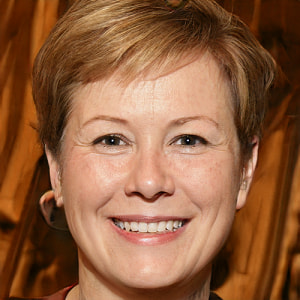 Kelly Stone - President
Kelly is a graduate of Northwestern University's Kellogg School of Management with a Master's Degree in Finance. She began her career in the short-term lending industry in 1996. Starting with one store, she grew the business to over 50 storefronts offering payday loans. As the industry started to shift online, she changed gears and started Snappy Payday Loans, allowing consumers nationwide to apply online for a payday loan. Through relationships and time, Kelly has built a large network of lenders that offer loans that Snappy utilizes today.