Apply Now
A Guide to Payday Loans in Oklahoma
From the vast plains to the rolling hills, Oklahoma is a gorgeous state, full of beautiful scenery and friendly people. The 3.9 million people in Oklahoma may be friendly, but they aren't the most affluent. With an average annual income that is lower than the national average, it is easy to see why many residents turn to payday loans.
Just as it is in many other states, the cost of living in Oklahoma is often higher than the average income, especially in urban areas like Oklahoma City. Payday loans provide a way for people to make ends meet between paychecks, whether that means paying for groceries or handling an unexpected expense.
Why Do Oklahoma Residents Take Out Payday Loans?
Oklahomans who use payday loans do so for many different reasons. For some low-income families, payday loans are how they put food on the table, keep gas in their car, or pay their electric bills during the rougher months. Sometimes, households that otherwise make enough money are met with unexpected expenses, such as an illness or a car repair. In these situations, payday loans can help them to keep on top of bills and other needs despite the unexpected costs. Regardless of the reason someone uses a payday loan, it's safe to say many people depend on the option to take one out.
Payday Loan Regulations in Oklahoma
Payday loans are legal in the state of Oklahoma, according to Okla. Stat. Tit. 59 3101 et seq. Some basic terms must be met:
Loan terms range from 12-45 days
Fees vary depending on the amount of the loan
Debt limits vary depending on how many loans and within what time period (two at a time is the maximum)
Criminal action is prohibited on unpaid loans
Statistics About Payday Loans in Oklahoma
According to one article, Oklahoma was the state with the highest payday loan usage rate in the country in 2017. Luckily, the many regulations surrounding the industry make it easier for people to get the funding they need without causing serious damage to their finances.
A person who takes out a payday loan in Oklahoma can borrow a maximum amount of $500 for up to 45 days. The lender can charge $15 per $100 for the first $300 and then $100 for the last $200 (for a maximum finance rate fee of $65). The APR for a two-week loan of $100 is 390%, which is one of the highest rates in the United States.
Oklahoma does impose debt limits to keep people from becoming too overwhelmed. Residents cannot take out more than two payday loans at a time, and rollovers are not permitted, including renewal types. People who take out payday loans have a cooling-off period of the second business day after a fifth consecutive loan, and repayment plans are available in four installments after the third consecutive loan.
Should a resident default on repaying his or her loan, the lender can collect a $25 NSF fee, but only if it was disclosed in the contract and only if it is not dishonored due to forgery or theft. Finally, a lender cannot pursue a borrower in criminal court but may take him or her to civil court.
What makes Snappy Payday Loans different?
We're working hard to restore the reputation of payday loans, cash advances and other short-term lending services. We believe that all kinds of people should have access to the financial products which can help them to deal with unforeseen expenses even if they have less than exemplary credit records. Unfortunately, the reputation of payday loans in Florida has been marred by less than reputable lenders who prey on the financially vulnerable.
If you've made the informed decision to take out a payday loan you can do so safe in the knowledge that Snappy Payday Loans can help you do so in the safest way possible. Remember we are not a payday lender. Instead we put you in touch with the right payday loans direct lenders in Florida to suit your needs, helping you to make a well informed and zero-obligation decision that's right for you and your household.
Your Rights in Oklahoma
You have rights as a borrower in the state of Oklahoma. Of course, you should always intend to repay your creditors, but should the unthinkable happen, a payday loan lender cannot pursue you in a criminal court of law. This means you will not face jail time if you do not repay your loan. However, the lender can pursue you in a civil court of law. Should you end up in this situation, expect not only to repay the loan and interest but also any court fees.
Oklahoma Payday Loans and the Law Changes in 2019
The Consumer Protection Bureau recently made rule changes that make it harder for you to protect yourself from unscrupulous lenders. This means it is more important than ever to understand the laws surrounding these loans and to know how you can protect yourself should the need arise.
Because you will soon be expected to pay higher rates and have shorter cooling off periods, it is important to be sure you truly need a loan and can repay it within the allotted time. Unfortunately, the lax laws coming into effect will make it easier (and more likely) for you to need to take out loan after loan, leaving you financially stressed and the lenders profiting off your misfortune.
Luckily, truly reputable lenders will still provide cooling off periods, payment plans, and anything else you need to ensure you don't end up even further in debt.
How the Loan Process Works
When you apply for payday loans through our website, the process is completely secure and confidential. Our 128-bit encrypted connection transmits your application to our partners without the risk of interception by third parties.
We pride ourselves on our simple, streamlined application process. Most people are approved if they meet the following requirements:
Have an active checking account in good standing
Are a permanent resident or citizen of the United States
Are age 18 or older
Have had a job for at least one month
Can supply a working phone number and email address
The Types of Lenders Available
You can get payday loans and cash advances in Florida either online or in person. Scores of brick-and-mortar lenders operate in Florida, and some of these lenders also operate online. You can go in person during the lender's business hours or call the lender and begin the process that way. Alternatively, you can fill out an online request form if the lender has one.
Then there are online-only companies such as Snappy Payday Loans. We offer a variety of helpful features:
With our quick service, most loans distributed within one business day.
Loans are deposited right into your bank account.
Lenders are often willing to work with applicants who have bad credit.
You only have fill out a simple online form.
We do not loan you the money, but we use the information you submit to match you with a direct lender (assuming you qualify for a loan). This online option is convenient because you don't have to leave your home and wait in line or wait for a business to open. We process applications on secure servers 24 hours a day, seven days a week.
Apply Now
If you want a loan as soon as possible, check out our easy online form. Start the process here and see if you're matched to a lender. If you don't like the rates or terms proposed, you are under no obligation to accept the offer. It's a win-win situation in which you get to see whether you qualify and what the terms are like.
Frequently Asked Questions
Who Can Apply for a Payday Loan?
In Oklahoma, an adult over the age of 18 can apply for a payday loan. He or she must have a social security number, a valid driver's license or state-issued ID, proof of income, and a traditional checking or savings account. Bringing all of this to the payday loan establishment will speed up the approval process.
How Do You Receive the Funding?
This depends on your specific needs. If you go to a brick-and-mortar establishment to apply for your payday loan, you will receive cash in hand, typically within a few minutes of applying. However, if you decide to apply online, it can take anywhere from a few hours to a few business days to receive your funding, which goes directly to your bank account.
How Do You Repay a Payday Loan?
When you apply for a payday loan, you agree to repay it in one of two ways. In most cases, the lender will automatically deduct the amount due from your bank account on the specified date. However, if you receive funding from a brick-and-mortar location, you may have the opportunity to bring the payment in to the store yourself.
What Fees Can You Expect to Pay?
Most payday loan establishments do not charge an application fee. They make their money via financing fees and annual percentage rates. In Oklahoma, you can expect to pay up to $65 in flat-rate fees, as well as a percentage rate of up to 390%. For a $300 loan, this ends up being around $375 repaid (meaning a profit of $75 for the loan establishment).
What Can You Do if You Feel Your Rights Are Violated?
Despite the laws surrounding payday loans, unscrupulous companies sometimes try to take advantage of senior citizens, low-income families, or other people they perceive to be ignorant about the laws surrounding payday loans. If you suspect your rights are being violated, or if you are being harassed by a payday loan establishment, you do have recourse. You can file an official complaint with the state of Oklahoma by contacting the Oklahoma Department of Consumer Credit. Headquarters are located at 3615 NW 56th Street in Oklahoma City, Oklahoma.
Is a Payday Loan Worth It?
That really depends on your needs. If you are considering a loan simply because you want something but can't afford it right now, the resulting fees probably aren't worth it. You'll save more money by waiting until you can afford the item you want. However, if you have an unexpected expense or need to make ends meet, a payday loan can be very helpful.
Kelly Stone - President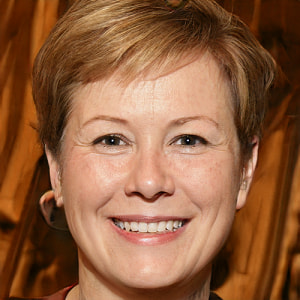 Kelly Stone - President
Kelly is a graduate of Northwestern University's Kellogg School of Management with a Master's Degree in Finance. She began her career in the short-term lending industry in 1996. Starting with one store, she grew the business to over 50 storefronts offering payday loans. As the industry started to shift online, she changed gears and started Snappy Payday Loans, allowing consumers nationwide to apply online for a payday loan. Through relationships and time, Kelly has built a large network of lenders that offer loans that Snappy utilizes today.