Apply Now
Vermont Has Clamped Down on Payday Lending, but Short-Term Options Are Available
The scenery in Vermont is amazing, and the cost of living is not too bad, either. Vermont is only slightly above national figures for cost of living, according to Sperling's Best Places. Of course, that does not mean Vermont residents are safe from financial emergencies. They may find themselves in a tight spot if a surprise expense such as a car repair occurs. In fact, people in areas of Vermont such as Burlington, Montpelier, Stowe, Rutland, Brattleboro, Middlebury and Essex may find themselves scrambling to meet needs for groceries, rent, mortgage or utilities.
Their options in Vermont are somewhat limited because the state does not allow payday lenders to operate within state borders. Vermont actually makes a point of saying it has the strictest anti-payday lending laws in the nation. For example, the state has sent letters to broadcast TV and internet companies asking that they stop hosting advertisements for payday lenders that Vermont residents see. The state also urges employers to offer salary advances as an alternative to payday loans.
However, people in Vermont do take out payday loans over the internet, and these loans are sometimes illegal. In fact, the state estimates that up to 8,000 residents have taken out illegal payday loans in recent years for an average loan amount of $375. These consumers take five to six months to pay the loans back, and by the end of the loan term, have paid about $520 (on a $375 loan) because of interest and fees.
Internet Loans Can Be Legal in Vermont
Vermont requires that lenders in the state have a bank charter to operate. That is how many internet "payday lenders" are able to offer legal online loans to Vermont residents. These lenders partner with banks operating in Vermont in order to get a special charter, and this is within the boundaries of current Vermont law (as of May 2019).
What about Other Types of Loans?
All consumer lenders in Vermont must be registered with the Department of Financial Regulation. DFR sets out strict guidelines for these lenders such as liquid assets of at least $25,000 and surety bonds of at least $50,000.
You can get small consumer loans that are capped at an 18% annual percentage rate. You can also get "traditional" loans from banks and credit unions as long as you meet their financial and credit requirements. Of course, that can be difficult if you have a bad credit history.
Alternatives to Payday Loans
Because Vermont clamps down on payday loans, the state has taken special pains to open up other avenues to consumers. In particular, it touts the "Working Bridges" program, which many employers participate in. It is an income-advance loan program, and many credit unions participate in it. Other features of Working Bridges include workplace on-site financial literacy classes, volunteer tax preparation and employer on-site assistance for resources such as transportation and affordable housing. Vermont also sets out these options versus payday loans:
Credit card cash advances (fees may apply)
Loan from a bank or credit union
Payment plans with creditors (fees might apply)
Licensed commercial money lender
Reduced tax withholdings on paychecks
Credit counseling agency that is nonprofit and licensed
Employees who work for the state of Vermont may be eligible for salary advances in emergency situations.
Why Is Vermont Law So Strict?
Many people in Vermont obviously have a need for short-term loans or cash advances, whether just once or multiple times. So, why does Vermont make it more difficult for them to get assistance?
In short, the state sees payday lenders as "predatory." To be sure, some lenders have been (or are) excessively shady. However, predatory lenders are typically defined as those who operate by deceptive means and who make false claims. They may target minorities and set out exorbitant terms.
Even a lender who is totally upfront and transparent about costs and fees may still be seen as predatory. It depends on perspective. Because payday loan interest rates are frequently high, for example, $20 for every $100 borrowed, Vermont views these loans as an unfair burden on people who are already struggling to make ends meet. The state also has issues with the fact that consumers must supply lenders with their bank information. Consumers' credit can be harmed if a check bounces or an account has insufficient funds. That can result in overdraft charges too. There is also the fact that some payday lenders are very focused on collection. If they cannot collect, they may turn these debts over to collection agencies that use unsavory, harassing tactics.
So, Vermont sees payday loans as an unfair deal even if consumers fully understand what they are getting into and want these loans. Obviously, despite the law, people in Vermont continue to take out legal and illegal internet loans. Vermont does offer alternatives such as "Working Bridges," but, apparently, that program and other alternatives are insufficient to entirely meet the short-term cash needs of Vermont residents.
The reality is that there will always be a financial gap for consumers who need emergency cash for food, rent, utilities, moving expenses, funeral costs and more. Payday lenders are frequently willing to lend money to people who have bad credit and who might be unable to qualify for loans elsewhere. Both low-income and middle-income people turn to payday loans.
What to Do with Unlicensed Lenders
If you suspect you are working with a lender not licensed to operate in Vermont, you can file a complaint with the Department of Financial Regulation. There is a specific category for unlicensed internet lending. The hotline is 800-649-2424 or 802-656-3183. You can email the Consumer Assistance Program office at AGO.CAP@vermont.gov.
If you are making payments to an unlicensed lender, Vermont recommends that you stop payments immediately. Fill out a cancellation form to revoke the lender's access to your bank account and to cancel the debt. To be safe, also contact your bank to cancel automatic debits that the lender makes. Report the unlicensed lender to the state with information such as the lender's website, address and full business name. The lender cannot harass you in an attempt to collect on the loan.
State Settlements
Vermont has gone after several payday lenders. For example, it sued a Delaware online lender that charged 300% APR on average loan amounts of $400. The lawsuit concerned 296 loans that the lender had given to consumers in Vermont. The lender funded a total of $144,000. The lender agreed to refund all interest and fees to the tune of $140,000 and gave the state an additional $15,000.
What You Should Do
If you are in need of cash before your next paycheck, it is a good idea to explore programs such as "Working Bridges" if you have a job. Take advantage of what Vermont offers.
Other avenues that the state suggests such as a bank loan may also be feasible in your situation. If you seek out internet lenders, ensure that they are licensed to operate in Vermont. Understand all fees and APR charges upfront and what the total, true cost of your loan is. For instance, a $375 loan will end up costing you at least a little more than $375. Vermont wants to make sure that its residents don't feel like a payday-type loan is their only choice and that they are being taken advantage of.
What Makes Snappy Payday Loans Different?
We're working hard to restore the reputation of payday loans, cash advances and other short term lending services. We believe that all kinds of people should have access to the financial products which can help them to deal with unforeseen expenses even if they have less than exemplary credit records. Unfortunately, the reputation of payday loans has been marred by less than reputable lenders who prey on the financially vulnerable.
If you've made the informed decision to take out a payday loan you can do so safe in the knowledge that Snappy Payday Loans can help you do so in the safest way possible. Remember we are not a payday lender. Instead we put you in touch with lenders to suit your needs, helping you to make a well informed and zero-obligation decision that's right for you and your household.
How the Loan Process Works
When you apply for loans through our website, the process is completely secure and confidential. Our 128-bit encrypted connection transmits your application to our partners without the risk of interception by third parties.
We pride ourselves on our simple, streamlined application process. Most people are approved if they meet the following requirements:
Have an active checking account in good standing
Are a permanent resident or citizen of the United States
Are age 18 or older
Have had a job for at least one month
Can supply a working phone number and email address
The Types of Lenders Available
Snappy Payday Loans offers a variety of helpful features:
With our quick service, most loans are distributed within one business day.
Loans are deposited right into your bank account.
Lenders are often willing to work with applicants who have bad credit.
You only have fill out a simple online form.
We do not loan you the money, but we use the information you submit to match you with a direct lender (assuming you qualify for a loan). This online option is convenient because you don't have to leave your home and wait in line or wait for a business to open. We process applications on secure servers 24 hours a day, seven days a week.
Apply Now
If you want a loan as soon as possible, check out our easy online form. Start the process here, and see if you're matched to a lender. If you don't like the rates or terms proposed, you are under no obligation to accept the offer. It's a win-win situation in which you get to see whether you qualify and what the terms are like.
Kelly Stone - President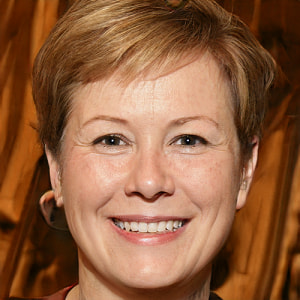 Kelly Stone - President
Kelly is a graduate of Northwestern University's Kellogg School of Management with a Master's Degree in Finance. She began her career in the short-term lending industry in 1996. Starting with one store, she grew the business to over 50 storefronts offering payday loans. As the industry started to shift online, she changed gears and started Snappy Payday Loans, allowing consumers nationwide to apply online for a payday loan. Through relationships and time, Kelly has built a large network of lenders that offer loans that Snappy utilizes today.