Apply Now
In Washington, You Can Use Installment Plans to Pay Back Payday Loans
Washington state offers gorgeous, snow-capped mountain ranges and some of the best hiking in the United States. It's a state that gives off a different vibe depending on where you are. For example, Seattle offers up tons of culture and technology in a rainy climate, while central Washington has a dry, desert-like climate and is a haven for farmers and winemakers. Meanwhile, Spokane on the eastern side of Washington offers an intriguing mix of city life and small-town charm.
However, no matter where you live in Washington, the cost of living is high. Sperling's Best Places assigns a score of 100 to the United States for cost of living. Washington as a state scores a whopping 131.1, with the Seattle-Tacoma-Bellevue area scoring 159.5. In Spokane, the cost of living, at 102.8, is closer to the national figure. In Ellensburg, home of Central Washington University, the cost of living is 107.7. Wherever you live in the state, the costs for housing, transportation, groceries, utilities and entertainment can put a dent in your wallet.
Many Washington residents turn to payday loans to help bridge the gaps between their paychecks. The state's laws regarding such loans are relatively friendly, presenting a balance that keeps consumers' best interests in mind. The facts that follow will hopefully help you make a decision about whether you want to seek out a payday loan.
Regulation of Payday Loans in Washington
In the state of Washington, the Department of Financial Institutions licenses and regulates payday lenders as well as the payday loan industry. However, there's a twist. A number of federally recognized Indian tribes live in the state and offer payday loans. The Washington DFI does not regulate loans made by Indian tribes, but most loan websites run by tribes make their tribal connection clear.
One more thing: Washington law says that a loan of less than $700 made by someone who is unlicensed cannot be collected upon and is unenforceable.
All internet lenders who do payday business in the state must follow DFI regulations and be licensed by DFI. Always check to make sure your lender has that DFI licensure. To verify, call 1-877-RING-DFI (746-4334) or check online here. If you need to file a complaint, you can do so here.
Terms and Maximum Loan Amounts
The following terms and maximum loan amounts apply anywhere in Washington, whether you're taking a loan out in Seattle, Olympia, Ellensburg, Spokane, Tri-Cities or Vancouver.
Maximum loan amount: $700 or 30% of your gross monthly income, whichever is less
Maximum loan term: 45 days
Maximum fee: 15% on the first $500 and 10% above $500 (translating to $15 per $100 for the first $500 and $10 per $100 thereafter)
You are allowed only eight payday loans per 12-month period.
If you are unable to pay by the due date, you can request an installment plan. No extra fees will be charged.
You cannot get another payday loan if you are currently on an installment repayment plan.
If the lender gives you the loan in the form of a check, the lender cannot tack on a check cashing fee.
The lender can charge you $25 for a returned check fee if you are late paying your loan.
Note that 45 days is only the maximum loan term. The law mandates that the loan due date be your next pay date. The exception is if your next pay date is within seven days of the loan being taken out. Unless you are paid monthly or are paid on an unusual schedule, it is unlikely you will get the maximum 45-day term. That said, if you do an installment plan, your loan term could last for more than 45 days.
When you take out a payday loan, your information is inputted into a statewide database. All lenders must use that database to ensure they comply with the law. Lenders are not allowed to frighten or harass you in order to collect on a payment. If this occurs, file a complaint with DFI.
The information you give lenders that goes into the database includes your Social Security number (or a numerical equivalent) and your gross monthly income. The database calculates whether you are eligible for a loan and for how much. If it happens that you are not eligible, the lender should give you a telephone number for the database provider. Call it to find out why your request for a loan was denied.
The Rights You Have as a Washington Resident
The state looks out for you in several ways when it comes to payday loans. Most notably, lenders must give you one day to change your mind about taking out the loan. They must also outline the true cost of your loan under the Truth in Lending Act. That information must include disclosures on annual percentage rate (APR) and finance charges.
Payday lenders are prohibited from letting you use another payday loan to pay off the original one if it was given by the same lender or an affiliate. Lenders must give you a payment plan/installment plan if you ask for one. They cannot make threats to compel you to pay on a loan. In fact, they are legally allowed to contact you or your spouse no more than three times per week. They can contact you only between 7:30 a.m. and 9 p.m.
As touched on above, if you get a payday loan from an entity not licensed through the DFI and the loan amount is less than $700, the lender cannot pursue collection in the state.
You have the right to know all of the costs involved. You also have the right to a payment plan.
Information on Installment Plans/Repayment Plans
When you are unable to pay your loan by the deadline, request an installment plan. You should not be charged anything extra for this.
For loans exceeding $400, the installment plan is for at least 180 days.
For loans of $400 or less, the installment plan is for at least 90 days.
If you want your original deposit check returned or destroyed, the lender must follow your wishes.
If you enter default during the installment plan period, the lender can charge you $25.
Collection Charges
Payday lenders can seek legal action to collect any amounts you owe them if the check you gave them does not go through. However, lenders are generally not allowed to collect for attorney's fees (Title 62A).
What Makes Snappy Payday Loans Different?
We're working hard to restore the reputation of payday loans, cash advances and other short term lending services. We believe that all kinds of people should have access to the financial products which can help them to deal with unforeseen expenses even if they have less than exemplary credit records. Unfortunately, the reputation of payday loans in Washington has been marred by less than reputable lenders who prey on the financially vulnerable.
If you've made the informed decision to take out a payday loan you can do so safe in the knowledge that Snappy Payday Loans can help you do so in the safest way possible. Remember we are not a payday lender. Instead we put you in touch with the right payday loans direct lenders in Washington to suit your needs, helping you to make a well informed and zero-obligation decision that's right for you and your household.
How the Loan Process Works
When you apply for payday loans through our website, the process is completely secure and confidential. Our 128-bit encrypted connection transmits your application to our partners without the risk of interception by third parties.
We pride ourselves on our simple, streamlined application process. Most people are approved if they meet the following requirements:
Have an active checking account in good standing
Are a permanent resident or citizen of the United States
Are age 18 or older
Have had a job for at least one month
Can supply a working phone number and email address
The Types of Lenders Available
You can get payday loans and cash advances in Washington either online or in person. Scores of brick-and-mortar lenders operate in Washington, and some of these lenders also operate online. You can go in person during the lender's business hours or call the lender and begin the process that way. Alternatively, you can fill out an online request form if the lender has one.
Then there are online-only companies such as Snappy Payday Loans. We offer a variety of helpful features:
With our quick service, most loans distributed within one business day.
Loans are deposited right into your bank account.
Lenders are often willing to work with applicants who have bad credit.
You only have to fill out a simple online form.
We do not loan you the money, but we use the information you submit to match you with a direct lender (assuming you qualify for a loan). This online option is convenient because you don't have to leave your home and wait in line or wait for a business to open. We process applications on secure servers 24 hours a day, seven days a week.
Frequently Asked Questions
Do college students and senior citizens qualify for payday loans?
It's possible. The main thing is that an applicant has a regular source of income that can be verified. However, there may be community and state programs to help students and seniors cover occasional or unexpected expenses.
What if I cannot repay my loan?
Contact your Washington lender right away and set up an installment plan. You may want to contact your telephone or utilities provider to ask about delaying payments. They do not charge interest, so you are not losing any money to them in the big picture.
How do I keep loan costs low?
Borrow only the amount you need—no more. If you need $300, borrow that amount, not $500. Also, work with just one lender at a time. Avoid taking out loans from multiple lenders.
Apply Now
If you want a loan as soon as possible, check out our easy online form. Start the process here, and see if you're matched to a lender. If you don't like the rates or terms proposed, you are under no obligation to accept the offer. It's a win-win situation in which you get to see whether you qualify and what the terms are like.
Kelly Stone - President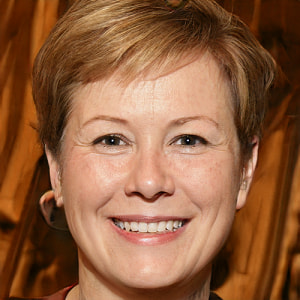 Kelly Stone - President
Kelly is a graduate of Northwestern University's Kellogg School of Management with a Master's Degree in Finance. She began her career in the short-term lending industry in 1996. Starting with one store, she grew the business to over 50 storefronts offering payday loans. As the industry started to shift online, she changed gears and started Snappy Payday Loans, allowing consumers nationwide to apply online for a payday loan. Through relationships and time, Kelly has built a large network of lenders that offer loans that Snappy utilizes today.