Apply Now
Need Fast Cash in Indiana? Get a Payday Loan
Indiana is a friendly state located in the Midwest. Folks there can enjoy the beautiful countryside, the dunes near Lake Michigan and metropolises like South Bend, Indianapolis and Fort Wayne.
While Indiana's central location makes it important for commercial shipping, much of the economy is based around agriculture. Set in the "Corn Belt," Indiana is home to many small towns and farms.
Though agriculture is an important field on which the nation relies our groceries and many other products, those working in the sector may occasionally struggle. Decreasing international orders can put farmers in a bind, especially smaller enterprises. Workers in packaging and shipping may also experience an economic downturn.
When you're trying to make ends meet, a payday loan can help you bridge the gap. Many Hoosiers choose these short-term loans to cover utilities, rent or mortgages. The state has strict laws in place to ensure that anyone seeking a payday loan can do so with the utmost confidence. We've collected Indiana's regulations below to provide you with a thorough understanding of what to expect when applying for a payday loan.
How the Loan Process Works
When you apply for payday loans through our website, the process is completely secure and confidential. Our 128-bit encrypted connection transmits your application to our partners without the risk of interception by third parties.
We pride ourselves on our simple, streamlined application process. Most people are approved if they meet the following requirements:
Have an active checking account in good standing
Are a permanent resident or citizen of the United States
Are age 18 or older
Have had a job for at least one month
Can supply a working phone number and email address
Reasons To Take Out a Payday Loan
Individuals turn to payday loans for a variety of reasons. Most often, they have a bill that is coming due, but their paycheck won't hit their account in time to cover it. For this reason, payday loans act as a kind of "advance" on your paycheck, which you can then pay back once your salary comes through.
This can be attractive for several reasons if you're strapped for cash. First, being late on a bill can negatively affect your credit. As a consequence, it can be more difficult to obtain a loan or credit card for years to come.
Second, many institutions issue fees if a payment is late. This can end up costing you in the long run if you're late more than once. The same problem applies if you overdraft an account—in that case, you may be issued an overdraft charge, be late on a payment and receive a late fee, all at once.
Finally, many people prefer a payday loan over mixing personal relationships and finances. Asking your friends and family for money can put a strain on both parties, which is why an objective third party lender may be the better option.
Payday Loan Stats
The state of Indiana has placed limits on the amount of debt, types of fees and other factors that can affect payday loan borrowers. It's essential to understand these limitations to appropriately plan for your financial needs.
For example, there is a limit to how many payday loans you may have at one time. Borrowers may only have one outstanding loan per lender at any given time. You can only have two outstanding payday loans total.
There is also a cap on the amount per loan payday lenders can issue. The maximum loan amount in Indiana is $550, or not more than 20% of the borrower's gross monthly income.
According to Indiana law, if you have taken out six consecutive payday loans, you may only apply for new financing after waiting seven days. This is referred to as the "cooling off period."
These limitations, while created to protect the consumer, can hinder individuals who need more money than they can legally borrow. Before you utilize payday loans in this state, make sure you can access the needed amount.
The Types of Lenders Available
You can get payday loans and cash advances in Florida either online or in person. Scores of brick-and-mortar lenders operate in Florida, and some of these lenders also operate online. You can go in person during the lender's business hours or call the lender and begin the process that way. Alternatively, you can fill out an online request form if the lender has one.
Then there are online-only companies such as Snappy Payday Loans. We offer a variety of helpful features:
With our quick service, most loans distributed within one business day.
Loans are deposited right into your bank account.
Lenders are often willing to work with applicants who have bad credit.
You only have fill out a simple online form.
We do not loan you the money, but we use the information you submit to match you with a direct lender (assuming you qualify for a loan). This online option is convenient because you don't have to leave your home and wait in line or wait for a business to open. We process applications on secure servers 24 hours a day, seven days a week.
Indiana Payday Loan Regulations
Many of the regulations in effect dictate terms or place limits on them. One such regulation specifies that payday lenders must allow borrowers at least 14 days to repay their debts. This was implemented to cut down on the need for rollovers.
Rollovers are no longer permitted. A "rollover" is when a new payday loan is used to refinance an old payday loan that's come due. Consolidations are also prohibited.
In place of these options, lenders are required to offer certain payment options to borrowers who have taken three or more consecutive loans. All repayment plans must meet the following criteria:
60 days to repay
Four or more installments
Installments must be equal amounts
Interest rates are also closely regulated, with caps placed on how much can be charged for certain loan amounts. Loans within the range of $401-$500 may only have a finance rate of 10% or less, those in the range of $251-$400 can only have a charge of 13% or less, and loans $250 and under may have a rate of 15% or less.
Recent Legal Updates
Laws governing payday loans are subject to change by legislatures and regulatory bodies. In Indiana, this has resulted in several failed bills that would have adjusted restrictions on lending practices. As of 2019, payday lending is covered by the Universal Consumer Credit Code—Small Loans. In Indiana, a "small loan" is legally defined as financing with a principal amount of $50-$550.
In 2020, a Payday Loan Rule proposed by the Consumer Financial Protection Bureau will go into effect. The CFPB is a regulatory body that oversees consumer financial services and the organizations that offer them. Its purpose is to protect consumers from predatory financial practices through regulation of the market as well as encouraging financial literacy among the population.
The Payday Loan Rule aims to fulfill this mission as it relates to small loans. Traditionally, some payday loans are available without a credit check, which is what makes them so accessible to those with poor credit. Under this new rule, lenders that require debt to be repaid all at once must ensure that borrowers have the ability to do so.
Borrower Rights for Payday Loans
As a borrower, you have certain rights in the state of Indiana. For instance, if you have difficulty repaying, you may take up to three extensions if offered by the lender. In the case you're still not able to repay in full, the lender must offer you an extended repayment plan. Lenders are not allowed to add any fees to this plan that weren't agreed upon in the original terms.
In the event you default on a payday loan, lenders may not bring criminal actions against borrowers. They may also only charge one non-sufficient fund fee in the event you attempt to pay your loan, but the payment is rejected due to lack of funds. This fee can't be more than $20.
If your lender violates any regulations, borrowers have resources to address the issues. You can either contact the Indiana Department of Financial Institutions or the CFPB to file a complaint.
What makes Snappy Payday Loans different?
We're working hard to restore the reputation of payday loans, cash advances and other short term lending services. We believe that all kinds of people should have access to the financial products which can help them to deal with unforeseen expenses even if they have less than exemplary credit records. Unfortunately, the reputation of payday loans in Florida has been marred by less than reputable lenders who prey on the financially vulnerable.
If you've made the informed decision to take out a payday loan you can do so safe in the knowledge that Snappy Payday Loans can help you do so in the safest way possible. Remember we are not a payday lender. Instead we put you in touch with the right payday loans direct lenders in Florida to suit your needs, helping you to make a well informed and zero-obligation decision that's right for you and your household.
Frequently Asked Questions
What if I don't have any credit history?
Even if you don't have any credit history, you may still be eligible for a payday loan. This is one of the reasons this type of loan is more accessible than financing through a bank.
What if my spouse wants a loan but I already have two?
Each applicant is considered separately and the two-loan limit only applies to individuals. Therefore, lenders are only concerned about any payday loans your spouse may already have.
What if I'm self-employed?
Lenders generally recognize self-employment as a valid form of employment. You may be asked to provide documents for proof of income as you would with a regular job.
What if I'm retired?
Most lenders are willing to approve payday loans for retired individuals as long as you have some sort of income. This may be from a pension, retirement account or social security payments.
Apply Now
If you want a loan as soon as possible, check out our easy online form. Start the process here, and see if you're matched to a lender. If you don't like the rates or terms proposed, you are under no obligation to accept the offer. It's a win-win situation in which you get to see whether you qualify and what the terms are like.
Kelly Stone - President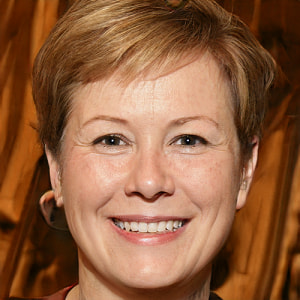 Kelly Stone - President
Kelly is a graduate of Northwestern University's Kellogg School of Management with a Master's Degree in Finance. She began her career in the short-term lending industry in 1996. Starting with one store, she grew the business to over 50 storefronts offering payday loans. As the industry started to shift online, she changed gears and started Snappy Payday Loans, allowing consumers nationwide to apply online for a payday loan. Through relationships and time, Kelly has built a large network of lenders that offer loans that Snappy utilizes today.