Apply Now
Fast & Easy Payday Loans In Nebraska
The Heartland state of Nebraska plays a major role in keeping Americans—and the world—fed. Its economy is deeply connected to agriculture, with meat packaging and processing jobs making up a huge portion of employment. However, with the recent slowing of growth in this sector, residents of the Cornhusker State may be looking for ways to make ends meet.
Although Nebraska has a low cost of living when compared to seaside states, that doesn't mean residents are spared from falling on hard times. Like most places in the U.S., urban centers in Nebraska have relatively expensive rent, which can put a strain on people's wallets. Under the circumstances, it can be a relief to know that you have options in case there's a financial emergency.
Before you start shopping for a payday loan, however, it's essential that you know the laws and how they affect consumers. For example, there may be limitations that interfere with your ability to get the amount of cash you need. To make sure you're fully informed, we've gathered the following information about payday loans in Nebraska.
Nebraska Payday Loan Stats
Nebraska isn't as strict as some neighboring states, but there are still several laws in place concerning payday loans. One of the major restrictions is the legal loan amount. Lenders may not issue a payday loan in excess of $500.
There's also a limit to how many outstanding short-term loans borrowers may have at one time. The maximum is two, which may be from separate lenders or the same lender. There are no laws limiting how many consecutive loans a borrower may apply for, nor are there limitations on how many consecutive loans a lender may issue to one borrower.
Regulations do set a maximum term length of 34 days, although there is no minimum. While lenders are able to issue financial charges, those may not be more than $15 per $100.
Another major difference between Nebraska regulations and those of other states concerns online lenders. Online delayed deposit services are illegal. Lenders may only conduct business from a physical location, and they must be licensed. Licensing requires a $50,000 bond for the primary location and $25,000 per additional location.
Borrower Rights
Even short-term loans are considered legal agreements under Nebraska law. You as the consumer are therefore afforded certain rights and protections.
First and foremost, all payday lenders are obligated to provide a written loan agreement for each transaction they facilitate. This agreement must include specific information about fees and terms. Even if you've taken a loan from an institution before and are familiar with the process, it's your right to look over the agreement and confirm that everything is as it should be.
Lenders may not bring criminal actions against borrowers in response to default payments. They may not force you to rollover a loan, as rollovers are prohibited along with consolidations and renewals. However, there are no laws governing extensions.
If you feel you've been treated unfairly or that your lender has violated regulations, you may file a complaint with the Nebraska Department of Banking and Finance. You may also contact the Consumer Financial Protection Bureau, a federal regulatory body dedicated to protecting the public from predatory business practices in the financial sector.
Regulations in Nebraska
Nebraska allows lenders a lot of freedom when it comes to setting their own fee schedules, which means you should read all paperwork carefully before signing to ensure you understand all aspects of the agreement. This also gives you the option to shop around and compare offerings before committing to terms.
There's only one fee mentioned in delayed deposit services regulations: non-sufficient funds fees, also referred to as NSF fees. These are issued when you attempt to make a payment, but do not have the amount available in your deposit account and the payment is returned. Nebraska dictates that lenders may only issue one NSF fee for no more than $15.
While the freedom this state affords its lenders can mean more choices for consumers, comparing and contrasting loan terms can get confusing if you're unfamiliar with the process. Here are a few things to look out for as you seek a loan:
Is there a grace period in which you may pay back your loan without fees?
Is there a cooling off period in which you may cancel the loan and return the funds?
If you need to refinance, are there charges for doing so?
These are only a few of the questions you should consider. If you encounter any terminology in the agreement you don't understand, be sure to ask the financial officer assisting with the loan.
Changes in Legislation
The most recent legislation passed in Nebraska concerning delayed deposit services was LB 194, which went into effect in 2018. It was created to counter loopholes that some lenders were exploiting in order to issue loans in excess of the legal limit. It also requires that lenders provide short repayment plans and report certain information to the Nebraska Department of Banking and Finance.
While there has been some effort in the legislature to impose new limits on APR, none of them have successfully passed both the House and Senate. However, the CFPB did introduce a rule in 2016 which is expected to go into effect in November 2020. It's called the Payday Loan Rule and would require that lenders verify borrowers have the ability to pay back loans before funds are issued. This would fundamentally change much of the payday loan landscape, as most lenders don't traditionally have such a requirement in their underwriting process.
What makes Snappy Payday Loans different?
We're working hard to restore the reputation of payday loans, cash advances and other short term lending services. We believe that all kinds of people should have access to the financial products which can help them to deal with unforeseen expenses even if they have less than exemplary credit records. Unfortunately, the reputation of payday loans in Florida has been marred by less than reputable lenders who prey on the financially vulnerable.
If you've made the informed decision to take out a payday loan you can do so safe in the knowledge that Snappy Payday Loans can help you do so in the safest way possible. Remember we are not a payday lender. Instead we put you in touch with the right payday loans direct lenders in Florida to suit your needs, helping you to make a well informed and zero-obligation decision that's right for you and your household.
How the Loan Process Works
When you apply for payday loans through our website, the process is completely secure and confidential. Our 128-bit encrypted connection transmits your application to our partners without the risk of interception by third parties.
We pride ourselves on our simple, streamlined application process. Most people are approved if they meet the following requirements:
Have an active checking account in good standing
Are a permanent resident or citizen of the United States
Are age 18 or older
Have had a job for at least one month
Can supply a working phone number and email address
The Types of Lenders Available
You can get payday loans and cash advances in Florida either online or in person. Scores of brick-and-mortar lenders operate in Florida, and some of these lenders also operate online. You can go in person during the lender's business hours or call the lender and begin the process that way. Alternatively, you can fill out an online request form if the lender has one.
Then there are online-only companies such as Snappy Payday Loans. We offer a variety of helpful features:
With our quick service, most loans distributed within one business day.
Loans are deposited right into your bank account.
Lenders are often willing to work with applicants who have bad credit.
You only have fill out a simple online form.
We do not loan you the money, but we use the information you submit to match you with a direct lender (assuming you qualify for a loan). This online option is convenient because you don't have to leave your home and wait in line or wait for a business to open. We process applications on secure servers 24 hours a day, seven days a week.
Why Nebraskans Seek Payday Loans
Like people all across the U.S., Nebraskans face financial hardships. Some of these may be unexpected, such as car repairs or a medical emergency, or they may arise as a result of a smaller paycheck or bills coming due all at once.
Payday loans are a way individuals can bridge the gap between one paycheck and the next. Missed bills can lead to late fees, which is more money owed, or marks against your credit, which can make it more difficult to apply for traditional loans later on.
These delayed deposit services also tend to be more accessible to people with little savings or poor credit, since they're for small amounts. With minimal paperwork, you can get a few hundred dollars to tide you over until payday without having to go without power, health care or groceries.
Frequently Asked Questions
Are seniors eligible for payday loans?
There's no age limit on who can apply for a payday loan. You may be approved if you have a source of income, such as retirement or social security. However, there are non-profit organizations that focus on financially assisting seniors. You may want to check to see if there are any in your area before committing to delayed deposit services.
What if I'm self-employed?
You are still eligible for a loan even if you work for yourself. You may be asked to present proof of income, such as tax documents or bank statements.
What if I can't pay back my loan?
You'll need to work out a repayment plan with the lender. It's important to get information about this before you sign the agreement, as lenders can pursue legal action in the civil courts.
Apply Now
If you want a loan as soon as possible, check out our easy online form. Start the process here, and see if you're matched to a lender. If you don't like the rates or terms proposed, you are under no obligation to accept the offer. It's a win-win situation in which you get to see whether you qualify and what the terms are like.
Kelly Stone - President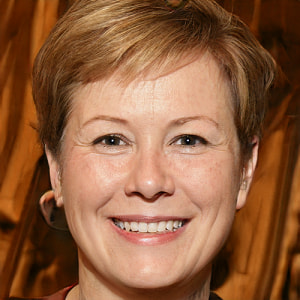 Kelly Stone - President
Kelly is a graduate of Northwestern University's Kellogg School of Management with a Master's Degree in Finance. She began her career in the short-term lending industry in 1996. Starting with one store, she grew the business to over 50 storefronts offering payday loans. As the industry started to shift online, she changed gears and started Snappy Payday Loans, allowing consumers nationwide to apply online for a payday loan. Through relationships and time, Kelly has built a large network of lenders that offer loans that Snappy utilizes today.