Ohio is an up-and-coming state for many reasons. The gorgeous scenery and many high-quality universities have been bringing in new residents for decades. But with Cincinnati, Cleveland, and especially Columbus, poised to be some of the top technological cities in the country, the population is growing quickly among millennials.
Unfortunately, some new residents find that Ohio only looks good on the surface. While the cities are quite appealing, the fast growth also means rent prices are on the climb, not to mention the costs of utilities, fuel, groceries, and other necessities. For this reason, people are beginning to turn to payday loans in Ohio on occasion.
Why Ohio Residents Use Payday Loans
Simply put, money doesn't stretch as far as it used to. When adults of any age turn to payday loans in Ohio, it is often to make ends meet. People with lower incomes may use them between many paychecks, which allows them to keep rent and utilities paid while still affording to put fuel in the car and groceries on the table. Sometimes, middle-class households use it between paychecks if an emergency, like a large car repair, comes up. People use payday loans for many reasons, and without their availability, more people would likely be struggling.
Payday Loan Regulations in Ohio
Payday loans are legal in the state of Ohio under Ohio Revised Code 1321.35 et seq. The Short-Term Loan Act does not license payday lenders, and payday loans made under the Ohio Mortgage Lending Act or Ohio Small Loan Act can result in rates of nearly 600%.
There are loan terms, debt limits, and collection limits that payday lenders and borrowers should know and understand. The maximum amount a person can borrow is $500, and he or she must have a minimum of 31 days to repay it. Lenders cannot charge more than 28% in annual interest and $1.08 finance charge per 14-day loan of $100.
Borrowers can only have one payday loan at a time and cannot use them more than four times in a year in the state of Ohio. Additionally, a borrower cannot have more than two loans within a 90-day period and cannot rollover loans. Finally, they can have repayment plans of up to 60 days before incurring fees.
In addition to borrowers having limits, lenders do. Payday lenders cannot pursue an unpaid loan as a criminal action. They can collect on the unpaid loan, however. This usually includes disclosed bank charges, court costs after the default, damages, and a $20 collection charge.
Payday Loan Statistics for Ohio
One of the biggest facts surrounding payday loans in Ohio is that the state has the highest prices for the service in the country at 591%. There are other interesting facts as well:
About 1 million Ohioans have borrowed from payday lenders.
Most of those borrowers are single parents, veterans, or low-income families from rural or urban areas.
Those 1 million single parents and veterans make up about 10% of Ohio's adult population. The borrowers are mainstream consumers who have traditional checking accounts and incomes, and the average borrower signs up for a two-week loan but ends up using them longer to make ends meet. Of the people who borrower, about 70% of them do so to cover basic household expenses due to a lack of sufficient income.
Although Ohio has more than 650 payday loan storefronts across 76 of its 88 counties, about 66% of borrowers are borrowing from out-of-state companies.
What makes Snappy Payday Loans different?
We're working hard to restore the reputation of payday loans, cash advances and other short-term lending services. We believe that all kinds of people should have access to the financial products which can help them to deal with unforeseen expenses even if they have less than exemplary credit records. Unfortunately, the reputation of payday loans in Florida has been marred by less than reputable lenders who prey on the financially vulnerable.
If you've made the informed decision to take out a payday loan you can do so safe in the knowledge that Snappy Payday Loans can help you do so in the safest way possible. Remember we are not a payday lender. Instead we put you in touch with the right payday loans direct lenders in Florida to suit your needs, helping you to make a well informed and zero-obligation decision that's right for you and your household.
Ohio Payday Loans and Your Rights
Before taking out a payday loan in Ohio, it is important to know and understand your rights. Ohio passed the Short-Term Lender Law in 2008, which provides specific guidelines that lenders must meet. Most important, Ohio-based lenders cannot provide short-term loans online, through mail, or over the phone. In addition, the lender cannot give you more than 25% of your gross salary (capped at $500 for everyone), cannot charge you more than 28% APR, and must provide you with at least 31 days to repay the loan.
Ohio's payday loan laws also protect you from being harassed by lenders. This means lenders cannot make false claims by calling you pretending to be the police or the FBI. They cannot threaten you in any way. Payday lenders cannot sue you in a criminal court of law, which means you will not face jail time for an unpaid payday loan. However, lenders can sue you in civil court for damages, court fees, and other expenses.
Ohio Payday Loans and the 2019 Law Changes
New payday loan laws took effect in April 2019, although they are expected to take several months to roll out in full. However, the biggest change will likely be the number of payday loan stores operating in the state. While there are currently more than 600 in operation, that number is expected to drop to just over 200.
House Bill 123 also comes with several new restrictions. Although the annual interest rate percentage is still holding at 28, lenders can also charge a maintenance fee of 10% per month (capped at $30 per month). However, total fees cannot cost more than 60% of the original loan amount. Other changes include:
No longer allowing lenders to call themselves consumer service organizations, which ends the use of vehicle title loans
Raising borrower term limits to 90 days (from 31, unless the payments are only 7% of the borrower's net income)
Raising the loan cap to $1,000 (from $500) and a year-long repayment term
This means that most smaller lenders will no longer be available in Ohio. Many of the remaining stores will be Advance America locations, although some Ace Cash Express and Check 'n Go locations are expected to remain.
How the Loan Process Works
When you apply for payday loans through our website, the process is completely secure and confidential. Our 128-bit encrypted connection transmits your application to our partners without the risk of interception by third parties.
We pride ourselves on our simple, streamlined application process. Most people are approved if they meet the following requirements:
Have an active checking account in good standing
Are a permanent resident or citizen of the United States
Are age 18 or older
Have had a job for at least one month
Can supply a working phone number and email address
The Types of Lenders Available
You can get payday loans and cash advances in Florida either online or in person. Scores of brick-and-mortar lenders operate in Florida, and some of these lenders also operate online. You can go in person during the lender's business hours or call the lender and begin the process that way. Alternatively, you can fill out an online request form if the lender has one.
Then there are online-only companies such as Snappy Payday Loans. We offer a variety of helpful features:
With our quick service, most loans distributed within one business day.
Loans are deposited right into your bank account.
Lenders are often willing to work with applicants who have bad credit.
You only have fill out a simple online form.
We do not loan you the money, but we use the information you submit to match you with a direct lender (assuming you qualify for a loan). This online option is convenient because you don't have to leave your home and wait in line or wait for a business to open. We process applications on secure servers 24 hours a day, seven days a week.
Apply Now
If you want a loan as soon as possible, check out our easy online form. Start the process here and see if you're matched to a lender. If you don't like the rates or terms proposed, you are under no obligation to accept the offer. It's a win-win situation in which you get to see whether you qualify and what the terms are like.
Frequently Asked Questions
What Do You Need To Qualify for a Payday Loan?
In the state of Ohio, you must be a legal adult with a checking or savings account and proof of income. Most lenders want to see your two or three most recent paystubs to ensure you have steady income. You will also need a current driver's license or state-issued picture ID and your social security number.
Does Your Credit Score Matter for a Payday Loan?
Your credit score matters to a degree. Some lenders will receive information from third-party sources, but most of them do not check the three major national credit bureaus. Your income is a bigger factor in determining your eligibility for a loan.
How Do You Choose the Right Payday Loan Place?
Look for a well-known lender that is regulated at both federal and state lenders. Excellent lenders will have good reviews with the Better Business Bureau, have proof of license, and be members of the Community Financial Services Association of America.
What Happens if You Cannot Repay Your Loan?
If you cannot repay your loan, the next steps depend on your lender. Many larger companies will first try to work with you to establish a payment arrangement, and most of them do not report to personal credit bureaus. However, if you cannot repay your loan after creating a payment arrangement, the lender may take you to civil court to receive its money.
What Can You Do if a Lender Is Harassing You?
If you need to make a complaint about a lender, you can contact the Ohio Division of Financial Institutions, located on South High Street in Columbus, Ohio.
Kelly Stone - President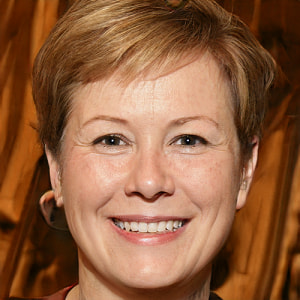 Kelly Stone - President
Kelly is a graduate of Northwestern University's Kellogg School of Management with a Master's Degree in Finance. She began her career in the short-term lending industry in 1996. Starting with one store, she grew the business to over 50 storefronts offering payday loans. As the industry started to shift online, she changed gears and started Snappy Payday Loans, allowing consumers nationwide to apply online for a payday loan. Through relationships and time, Kelly has built a large network of lenders that offer loans that Snappy utilizes today.