Apply Now
Payday Loans in Texas Help Communities
Everything's big in Texas; the sky, the prairie, the barbeque, and the cowboy hats. Huge, modern cities like Dallas and Houston offer industrial and technical jobs. More modest cowboy towns like Muleshoe and Amarillo provide plenty of opportunities for anyone who wants to work on the range. For all these different walks of life, payday loans are one way for Texans to make ends meet.
It can be tough when Mother Nature doesn't cooperate and the harvest isn't what you hoped for. The petroleum industry is widely variable based upon worldwide economic forces. Cattle futures may be down and corn futures up. The only guarantee we have in this life is that the unexpected will happen. Consider a payday loan when the unexpected happens to you.
Below are some facts you should know about getting a payday loan in Texas. Take time to review them and learn about the pros and cons of this type of financial assistance.
What makes Snappy Payday Loans different?
We're working hard to restore the reputation of payday loans, cash advances and other short term lending services. We believe that all kinds of people should have access to the financial products which can help them to deal with unforeseen expenses even if they have less than exemplary credit records. Unfortunately, the reputation of payday loans in Texas has been marred by less than reputable lenders who prey on the financially vulnerable.
If you've made the informed decision to take out a payday loan you can do so safe in the knowledge that Snappy Payday Loans can help you do so in the safest way possible. Remember we are not a payday lender. Instead we put you in touch with the right payday loans direct lenders in Texas to suit your needs, helping you to make a well informed and zero-obligation decision that's right for you and your household.
Some Facts About Texas Payday Loans
Texas has a slightly unusual situation with its payday loans that makes it different from other states. Texas usury laws put a cap of 10% on the interest rates lending agencies can charge. To get around this cap, payday lenders began calling themselves Credit Access Bureaus, a type of credit repair agency. This allows the payday lenders to charge whatever interest rate they want.
Over half of payday borrowers in Texas extend their loans at least once before payoff. A quarter of borrowers roll their loans over multiple times. 8% of Texans have taken out payday loans. Most borrowers are in their 20s and 30s and are single women.
A $500 payday loan in Texas costs an average of $100 to pay back. A loan of $100 for two weeks may incur an APR anywhere from 250% to 800%.
Texas has very limited payday regulations. This means that many predatory and unethical payday lending companies have set up business in the state. You should always do your research and be careful about which company you choose. Compare fees, finance charges and APRs. Take note of any penalties for early payback.
Texas Payday Loan Regulations at a Glance
Take time to understand Texas loan regulations in detail before you take out a payday loan. Also check for additional regulations from your city. Here are the key points of Texas payday loan laws:
There is no maximum loan amount
The minimum length of the loan is 10 days
The maximum length of the loan is up to 180 days for a Credit Access Business agreement
No finance charge cap
No APR cap
No limit to number of loans out at one time
Criminal action is prohibited except in the case of fraud or forgery
Know Your Payday Loan Rights in Texas
It's important to know that the state of Texas has very few laws governing payday lenders, but many Texas cities do. Before you take out a payday loan, you need to find out what your city's laws, requirements, and protections are.
For example, in the city of Austin, payday lenders cannot pay out more than 20% of the borrower's gross monthly income. In addition, installment payments must repay at least 25% of the total amount of the transaction, including principle, fees, and interest.
Do your research so you know what to expect from your municipality. Additional general payday loan rights that apply to the whole state are below.
If your payday lender claims to be "offshore" or operating in another country, they still have to follow U.S. federal laws. They must obey laws concerning the protection and proper storage of your personal information, licensing, and other laws.
Active-duty servicemembers and their covered dependents have special protections under the Military Lending Act (MLA). They cannot be charged an APR over 36% on payday loans. They also cannot be required to submit to mandatory arbitration or be charged a penalty for early loan pay back.
You cannot be arrested for defaulting on a payday loan. However, if you receive a court order and fail to appear, a judge may issue a warrant for an arrest.
If you can't repay your payday loan, ask the lender for an extension or roll over. You can contact a legal aid attorney if your lender refuses or charges exorbitant fees for a roll over.
It is illegal for a lender to make certain short-term or longer-term payday loans without determining that the borrower can reasonably repay them.
Why Do Texans Take Out Payday Loans?
There are many reasons someone may need a payday loan, but one of the biggest is unexpected medical bills. Even with insurance, a visit to the emergency room or hospital stay can set you back a pretty penny. A payday loan can help you meet that expense and bridge the gap until your next payday.
Moving to a new location to start a new job can also be expensive. A payday loan can help cover those moving expenses and tide you over until you start your new job.
How the Loan Process Works
When you apply for payday loans through our website, the process is completely secure and confidential. Our 128-bit encrypted connection transmits your application to our partners without the risk of interception by third parties.
We pride ourselves on our simple, streamlined application process. Most people are approved if they meet the following requirements:
Have an active checking account in good standing
Are a permanent resident or citizen of the United States
Are age 18 or older
Have had a job for at least one month
Can supply a working phone number and email address
The Types of Lenders Available
You can get payday loans and cash advances in Texas either online or in person. Scores of brick-and-mortar lenders operate in Texas, and some of these lenders also operate online. You can go in person during the lender's business hours or call the lender and begin the process that way. Alternatively, you can fill out an online request form if the lender has one.
Then there are online-only companies such as Snappy Payday Loans. We offer a variety of helpful features:
With our quick service, most loans distributed within one business day.
Loans are deposited right into your bank account.
Lenders are often willing to work with applicants who have bad credit.
You only have fill out a simple online form.
We do not loan you the money, but we use the information you submit to match you with a direct lender (assuming you qualify for a loan). This online option is convenient because you don't have to leave your home and wait in line or wait for a business to open. We process applications on secure servers 24 hours a day, seven days a week.
Apply Now
If you want a loan as soon as possible, check out our easy online form. Start the process here, and see if you're matched to a lender. If you don't like the rates or terms proposed, you are under no obligation to accept the offer. It's a win-win situation in which you get to see whether you qualify and what the terms are like.
Frequently Asked Questions
Is there a limit to how many times I can roll over my loan?
In most cities in Texas, there is no limit to the number of roll overs borrowers can have on their loans. As always, check the city regulations where you live. Typically, payday loans are structured to require full repayment within two to four weeks.
How do I qualify for a payday loan in Texas?
Requirements vary from lender to lender, but generally you must have the following:
An active credit union, bank, or prepaid card account
A valid, government-issued ID
Be at least 18 years old
Proof or income from a job or another source
Do payday loans require collateral?
You do not have provide an item of value as collateral, like you do at a pawn shop. However, most lenders will need a post-dated check or electronic access to your bank account. The lender will ask for your permission to electronically withdraw the funds when the loan falls due. If the money is not in your account at that time, you will most likely be charged "insufficient funds" fess by both your bank and the lender.
What is an APR?
The Annual Percentage Rate (APR) is the cost of borrowing money. It includes the finance charges, the origination fees, and all other expenses. The higher the APR, the more money you will pay over the life of the loan.
What should I know about getting a payday loan online?
Do your research and make sure you know the following:
The total cost of the loan and how it is repaid
If the lender will take an automatic electronic payment from your account
The lender's contact information
If the lender is licensed in your state
Does this lender pull your credit report
How does this lender protect your personal information such as social security number
Does a payday loan help rebuild my credit score?
The purpose of a payday loan is to get you cash that you need, fast. Most payday loans are not reported to the three credit agencies, so they generally don't impact your credit rating. If you default on your loan and it goes to a collection agency, it may show up on your report as a negative and lower your score.
Kelly Stone - President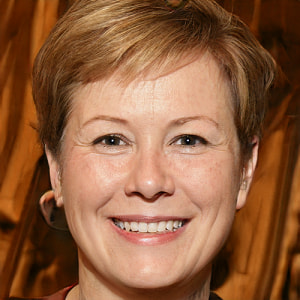 Kelly Stone - President
Kelly is a graduate of Northwestern University's Kellogg School of Management with a Master's Degree in Finance. She began her career in the short-term lending industry in 1996. Starting with one store, she grew the business to over 50 storefronts offering payday loans. As the industry started to shift online, she changed gears and started Snappy Payday Loans, allowing consumers nationwide to apply online for a payday loan. Through relationships and time, Kelly has built a large network of lenders that offer loans that Snappy utilizes today.