Apply Now
Oregon Payday Lending Laws Protect Consumers
Fans of laid-back living and access to some of the most beautiful natural landscape in America flock to the rocky coastlines, open valleys and liberal urban centers of Oregon. Although the cost of living here is about average, some residents rely on payday loans to cover the high housing costs and unexpected hiccups of life in the Beaver State. Low crime rates, short commutes, access to high-quality health care and temperate weather make Oregon a popular destination for everyone from millennials to retirees.
Oregon became one of the most highly regulated states for payday loans before new regulations were passed by 2007. Prior to the establishment of this new law, payday loans in the state could carry interest rates as high as 521%.
Today, interest rates are capped and these loans are an affordable option for residents who have trouble making ends meet or need funds fast for unexpected expenses such as auto or home repairs. Although about 66% of Oregon payday lenders closed down in the wake of the new laws, the remaining lenders are licensed to operate legally in the state.
Payday Loan Regulation in Oregon
Payday loans in Oregon are bound by guidelines from the state's Division of Financial Regulation. Some of the state laws pertaining to payday loans in Oregon include the following:
Payday loans have a minimum term of 31 days. Loans that must be repaid within a shorter term are illegal. The maximum term for a single payday loan is 60 days.
Payday loans have a maximum annual interest rate capped at 36%.
The maximum annual APR for this type of loan, including interest and fees, is 153.77%.
Oregon payday loans can be rolled over no more than twice. With a rollover, the outstanding loan repayment, interest and fees can be added to a new loan at the end of the loan term.
Borrowers can obtain a payday loan for a maximum of $50,000. Borrowers who have an annual salary of less than $60,000 can obtain a payday loan for no more than 25% of their net monthly income.
Potential borrowers can make unlimited payday loan applications.
If a check for a payday loan repayment is returned for insufficient funds, the borrower can charge an NSF fee of $20 on top of any relevant bank fees.
Reasons for Oregon Payday Loans
Oregon residents use the short-term financing of payday loans for various purposes, including but not limited to repaying credit card bills and other debt, affording basics like rent, utilities and food or taking care of unexpected issues such as costly home or auto repairs. The cost of living in Oregon is about 25% above the national average, so many Americans who live here feel the squeeze when it comes to making ends meet.
Housing is the biggest cost of living factor in Oregon, with an average home price 75% above the national average. The median home purchase price in the state is more than $335,000, compared to just under $220,000 nationwide. Transportation, income taxes and groceries are also notably more costly here than in most other states. However, rents in Oregon are in line with or slightly below the national average for similarly sized units.
Some Oregon residents may also struggle with unemployment and use payday loans as a way to make ends meet in between steady paychecks. Although the state has seen positive job growth over the past year and has above-average job growth projected for the future, the 4% unemployment rate is slightly above the national average and household income is also lower than the national average.
Maximum Payday Loan Costs in Oregon
When you take out a payday loan in Oregon, the state provides information about the maximum amount you should pay for the loan. For example:
A $100 payday loan should cost no more than $113.06 with interest and fees.
A $200 payday loan should cost no more than $226.12 with interest and fees.
A $30 payday loan should cost no more than $339.17 with interest and fees.
It is illegal for a payday lender operating in Oregon or serving online customers in Oregon to charge higher than these rates for a payday loan.
What makes Snappy Payday Loans different?
We're working hard to restore the reputation of payday loans, cash advances and other short term lending services. We believe that all kinds of people should have access to the financial products which can help them to deal with unforeseen expenses even if they have less than exemplary credit records. Unfortunately, the reputation of payday loans in Florida has been marred by less than reputable lenders who prey on the financially vulnerable.
If you've made the informed decision to take out a payday loan you can do so safe in the knowledge that Snappy Payday Loans can help you do so in the safest way possible. Remember we are not a payday lender. Instead we put you in touch with the right payday loans direct lenders in Florida to suit your needs, helping you to make a well informed and zero-obligation decision that's right for you and your household.
Oregon Payday Borrower Protections
The state has put certain safeguards in place to help protect residents who rely on payday loans to make ends meet. For example, when you take out a payday loan, the lender is required to provide details of the loan agreement in writing, including information about the loan's fees, annual percentage rate, penalties for making payments late or completely defaulting on the loan and due dates and procedures for making your payments.
When Oregon passed the interest rate cap on payday loans in 2007, it became one of the states with the strictest regulations on payday lenders. As of 2015, any payday loans made by unlicensed lenders are considered void and do not require repayment.
Oregon has also established a cooling-off period for payday loans. This is designed to prevent borrowers from getting into debt they cannot afford to repay. Under this law, borrowers must wait seven days before taking out another consecutive payday loan. After a payday loan has been fully repaid, the cooling-off period for taking out another loan is 60 days.
Civil action can be taken against a borrower if he or she fails to repay this type of loan. However, a payday lender cannot pursue criminal action against a borrower.
How the Loan Process Works
When you apply for payday loans through our website, the process is completely secure and confidential. Our 128-bit encrypted connection transmits your application to our partners without the risk of interception by third parties.
We pride ourselves on our simple, streamlined application process. Most people are approved if they meet the following requirements:
Have an active checking account in good standing
Are a permanent resident or citizen of the United States
Are age 18 or older
Have had a job for at least one month
Can supply a working phone number and email address
The Types of Lenders Available
You can get payday loans and cash advances in Florida either online or in person. Scores of brick-and-mortar lenders operate in Florida, and some of these lenders also operate online. You can go in person during the lender's business hours or call the lender and begin the process that way. Alternatively, you can fill out an online request form if the lender has one.
Then there are online-only companies such as Snappy Payday Loans. We offer a variety of helpful features:
With our quick service, most loans distributed within one business day.
Loans are deposited right into your bank account.
Lenders are often willing to work with applicants who have bad credit.
You only have fill out a simple online form.
We do not loan you the money, but we use the information you submit to match you with a direct lender (assuming you qualify for a loan). This online option is convenient because you don't have to leave your home and wait in line or wait for a business to open. We process applications on secure servers 24 hours a day, seven days a week.
Apply Now
If you want a loan as soon as possible, check out our easy online form. Start the process here, and see if you're matched to a lender. If you don't like the rates or terms proposed, you are under no obligation to accept the offer. It's a win-win situation in which you get to see whether you qualify and what the terms are like.
Oregon Payday Loan FAQs
Our customers in Oregon frequently ask these questions about payday loans:
What are the requirements for Oregon payday lenders?
Oregon payday lenders must have a license from the Division of Financial Regulation to operate within the state, whether they are based only online or also have a brick and mortar location. You can check the DFR website to determine whether a lender is registered in Oregon and learn more about consumer complaints against a registered lender. Keep in mind that a bank or credit union can offer a payday loan without a separate license.
Who can qualify for a payday loan?
Payday loans are designed to provide short-term financing. Because this type of loan does not require a credit check, it offers easy access for those who do not have the credit to qualify for a traditional bank loan. To qualify, you simply need a valid official identification card as well as proof of steady income, such as a tax statement or paycheck stub.
Service members in the U.S. military are not eligible for payday loans. The federal government has prohibited lenders from issuing loans to active-duty military personnel at higher than 36% annual interest.
How do payday loans work?
When you are approved for a payday loan, you write the lender a post-dated check for the amount of the loan plus interest. When the loan is due, you may either pay off the balance in cash, direct the lender to cash the post-dated check or pay only the interest charge and roll over the balance into another payday loan. Oregon state law permits only two rollovers before the outstanding balance must be paid in full.
What should I do if I have an issue with an Oregon payday loan?
Issues with a payday lender that serves Oregon customers can be reported to the state's Division of Financial Regulation. If you think you have been treated unlawfully or unfairly, you can file a complaint with the agency online, by calling toll-free at 888-877-4894 (toll-free) or by emailing DFR.FinancialServicesHelp@oregon.gov.
Kelly Stone - President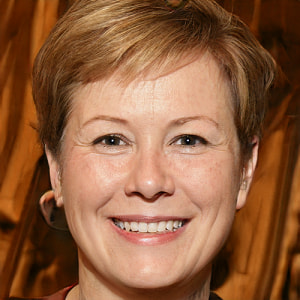 Kelly Stone - President
Kelly is a graduate of Northwestern University's Kellogg School of Management with a Master's Degree in Finance. She began her career in the short-term lending industry in 1996. Starting with one store, she grew the business to over 50 storefronts offering payday loans. As the industry started to shift online, she changed gears and started Snappy Payday Loans, allowing consumers nationwide to apply online for a payday loan. Through relationships and time, Kelly has built a large network of lenders that offer loans that Snappy utilizes today.