Apply Now
Payday Loans in Utah Can Benefit Anyone
Utah is a state of breathtaking natural beauty. From the snow-topped Uintah Mountains to the red rock country of Bryce and Arches National Parks, Utah has something to offer every outdoor enthusiast. Salt Lake City provides first-class art and music, while St. George is perfect for golf. Major universities line the Wasatch Front and create a corridor of research and learning.
In the midst of this wealth of cultural and natural riches lives a diverse population with varied needs. Whether raising children, caring for elderly parents, or coping with illness, many people can use a little extra financial help. In Utah, payday loans may be a useful tool in these difficult times.
If you are cash strapped and need assistance with bills and other expenses, consider a payday loan. Review the regulations below to learn about what a payday loan could do for you.
What makes Snappy Payday Loans different?
We're working hard to restore the reputation of payday loans, cash advances and other short term lending services. We believe that all kinds of people should have access to the financial products which can help them to deal with unforeseen expenses even if they have less than exemplary credit records. Unfortunately, the reputation of payday loans in Utah has been marred by less than reputable lenders who prey on the financially vulnerable.
If you've made the informed decision to take out a payday loan you can do so safe in the knowledge that Snappy Payday Loans can help you do so in the safest way possible. Remember we are not a payday lender. Instead we put you in touch with the right payday loans direct lenders in Utah to suit your needs, helping you to make a well informed and zero-obligation decision that's right for you and your household.
Utah Payday Loan Stats
Utah is one of the fastest growing states in the country, adding significant new population each year. The cost of living is on the rise, too. The price of housing and basic amenities is above the national average. Payday loans play a big role in Utah, helping citizens to fill the gap between paydays and cover emergencies.
The average payday loan in Utah is $346. While this may seem like a small amount, remember that the APR will significantly increase the payback amount. The average APR in Utah is 527%, but one lender charged 1,564%.
In 2018, 12.7% of payday loan customers in Utah entered the Extended Payment Program to pay back their loans. Another 6.94% of borrowers defaulted and went to a lawsuit.
The average cost to borrow $100 for one week from a payday lender in Utah is $10.12. The most expensive lenders charge $30 per week per $100 loaned.
Brick and mortar payday lenders are closing in Utah at the rate of one out of every five in the past two years. This is largely attributable to the rise in online payday lending. Savvy borrowers are comparing fees and APRs and making better choices about where to get their payday loans.
Payday Loan Regulations in Utah
In the state of Utah, a payday loan is officially called a "deferred deposit loan." These loans are regulated by the Check Cashing and Deferred Deposit Lending Registration Act. The key terms are as follows:
There is no maximum loan amount
There is no loan number limit
There are no restrictions on interest rates or finance charges
The maximum term is 10 weeks
Lenders may not take criminal actions against borrowers
You may rescind the loan by 5:00 pm the following day
Average APR on a $300 loan: 527%
You can make partial payments of $5 throughout the repayment period
Lenders can charge a $20 bounced check fee
Why do Utahans Take Out Payday Loans?
There are many reasons why residents of cities such as Logan, Ogden, and Orem might take out payday loans. Unexpected health expenses are a primary cause. With health insurance cutting corners and covering less, many people find themselves with a large medical bill they are unable to pay. Payday loans can help bridge that gap.
Payday loans can help with relocation expenses, too. If you are moving for a new job but lack the resources to make the move, a payday loan can tide you over until the new job begins. Military stationed Hill Air Force Base can use payday loans for a sudden PCS. Whatever the need, you can get a little extra financial help from a payday loan.
Recent Changes to Utah Payday Loan Laws
The Utah State Legislature has been working to tighten payday lending laws. Some important reforms were passed in 2017.
If you are a first-time borrower, payday lenders must check commercial credit databases that include subprime loans and verify your ability to repay.
All lenders must report loans to the database and keep it current. This will show if a borrower already has taken out one or more payday loans.
Lenders must offer a borrower in writing an interest-free loan extension of 60 to 90 days before they sue for nonpayment.
Lenders must report to the state the number of lawsuits for nonpayment they file annually. They must also report payments made by the people who were sued prior to the lawsuit.
The purpose of this legislation is to further protect Utahans from predatory and unscrupulous lending practices. Payday loans are still easily available to those who need them. These regulations will help borrowers from getting in over their heads.
Understand Your Rights
In Utah, lenders are required to do several things that make it safer for you to obtain your payday loan. First, they must post a schedule of fees charged and the APR you will pay. They must also post the phone number you can call to file a complaint.
Lenders cannot rollover or extend the loan past 10 weeks of the initial loan date. They cannot charge interest past 10 weeks or make a new loan on the day you pay another loan in full if that second loan extends your interest past 10 consecutive weeks.
Lenders cannot make a new loan that will be used to pay off an existing payday loan. You may make $5 payments on an existing loan without incurring additional fees or charges.
Lenders cannot bring criminal proceedings against you if you bounce a check. They can charge you a maximum of $20 for the bounced check.
Lenders must provide an interest-free Extended Payment Plan once every 12 months, if you request it. This plan must be a minimum of four payments over no less than 60 days.
If you default on the loan and it goes to collection, you or your employer can ask the lender to refrain from contacting you at work. Before a lender can file for non-payment, they must notify you through mail or email that they are seeking a judgment against you and that you may make payments through the Extended Payment Plan.
How the Loan Process Works
When you apply for payday loans through our website, the process is completely secure and confidential. Our 128-bit encrypted connection transmits your application to our partners without the risk of interception by third parties.
We pride ourselves on our simple, streamlined application process. Most people are approved if they meet the following requirements:
Have an active checking account in good standing
Are a permanent resident or citizen of the United States
Are age 18 or older
Have had a job for at least one month
Can supply a working phone number and email address
The Types of Lenders Available
You can get payday loans and cash advances in Utah either online or in person. Scores of brick-and-mortar lenders operate in Utah, and some of these lenders also operate online. You can go in person during the lender's business hours or call the lender and begin the process that way. Alternatively, you can fill out an online request form if the lender has one.
Then there are online-only companies such as Snappy Payday Loans. We offer a variety of helpful features:
With our quick service, most loans distributed within one business day.
Loans are deposited right into your bank account.
Lenders are often willing to work with applicants who have bad credit.
You only have fill out a simple online form.
We do not loan you the money, but we use the information you submit to match you with a direct lender (assuming you qualify for a loan). This online option is convenient because you don't have to leave your home and wait in line or wait for a business to open. We process applications on secure servers 24 hours a day, seven days a week.
Apply Now
If you want a loan as soon as possible, check out our easy online form. Start the process here, and see if you're matched to a lender. If you don't like the rates or terms proposed, you are under no obligation to accept the offer. It's a win-win situation in which you get to see whether you qualify and what the terms are like.
Frequently Asked Questions
What can I do if I change my mind?
In Utah you have until 5:00 pm of the day after the loan execution to change your mind and rescind the loan. You will have to repay the loan amount in full. You will not have to pay any finance charges if you repay within this window of time.
What should I do if I have problems with my lender?
First, know your rights. Check the Utah Department of Financial Institutions' website to learn if your lender has been behaving unethically. If you need an extension because you cannot repay your loan in time, contact your lender directly. If the problem is more severe than that and your lender has impinged upon your rights, call the Department of Financial Institutions directly.
Do Payday Loans Affect My Credit Score?
They might. Applying for a payday loan does not go on your credit report. Generally, payday lenders don't report your payment history, either. This can actually hurt you, as this means a payday loan is not helping you to build a credit history. However, if you default on a payday loan, that default gets reported to all three credit bureaus and may negatively affect your credit score.
Kelly Stone - President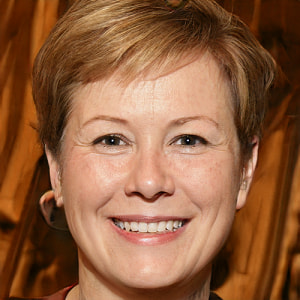 Kelly Stone - President
Kelly is a graduate of Northwestern University's Kellogg School of Management with a Master's Degree in Finance. She began her career in the short-term lending industry in 1996. Starting with one store, she grew the business to over 50 storefronts offering payday loans. As the industry started to shift online, she changed gears and started Snappy Payday Loans, allowing consumers nationwide to apply online for a payday loan. Through relationships and time, Kelly has built a large network of lenders that offer loans that Snappy utilizes today.