Apply Now
Wyoming Is a Wild West of Sorts When It Comes to Payday Loans

Life in Wyoming can be great, especially if you enjoy stargazing, snowy winters and cowboy culture. In fact, Wyoming is arguably the most beautiful U.S. state, and since your closest neighbor might live a good distance away, there's even more beauty to appreciate. Of course, Wyoming is a state where residents are self-reliant by necessity. For example, many keep a basic winter survival kit in their home and truck in case they get snowed in. Similarly, they are pretty much on their own when it comes to payday loans. More than any other state, Wyoming's approach to such loans is flexible and what many financial experts say is in the lenders' favor.
No Maximum Loan Amount
Wyoming law does not specify a maximum payday loan amount. Meanwhile, other states in which payday lending is legal tend to set amounts—say, $500, $700 or $1,500. The limits are there because payday loans are supposed to cover short-term expenses and, in theory, should be paid back with a consumer's next paycheck. Obviously, Wyoming takes a liberal approach to this.
The Wyoming Division of Banking regulates payday loans, which are technically called "post-dated checks or similar agreements" in the state. The division notes that such post-dated check arrangements have been advertised for amounts as high as $3,000. With the various charges and fees, that could end up as a check for $3,600. The division notes that lenders should have a reasonable expectation that a consumer writing a $3,600 check would be able to pay that amount of money with his or her next paycheck after taking care of ordinary living expenses. The division asks that lenders keep the information on file that was used to determine a consumer's ability to repay a payday loan.
Fees, Charges and Other Terms
Although Wyoming does not set an official limit on how much a consumer can borrow, other aspects of a payday loan are more clearly defined. For example, take the following:
Maximum finance rate and fees: $30 or 20% of the loan amount per month, whichever is greater
Maximum loan term: One calendar month
Example 14-day, $100 loan: $30 finance charge, 780% APR
No rollovers allowed
However, there is no limit on how many loans a consumer can have out at one time. Many other states allow only one payday loan at a time.
Borrowers in Wyoming can request repayment plans once per 12-month period. These plans must last for at least 60 days and have at least four equal installments. Borrowers have until 5:00 p.m. Mountain time on the last business day before the post-dated check is due to enter into an extended repayment plan. Borrowers can pay a plan off early without a prepayment penalty. If a borrower is unable to make these payments, the lender is allowed to charge additional interest.
Borrowers have until 5:00 p.m. the next business day (Mountain time) after they take out a loan to change their mind. As long as a borrower returns the loan funds to the lender by the deadline, the lender cannot charge additional costs.
Why People in Wyoming Take Out Payday Loans
As touched on earlier, payday loans are meant to help with short-term expenses. People across Wyoming in cities such as Cheyenne, Jackson, Casper, Cody, Laramie, Sheridan, Gillette, Green River and Evanston take them out for reasons such as the following:
Groceries
Rent or mortgage
Medical expenses
Vehicle repair emergencies
Childcare costs
After all, the cost of living in Wyoming is a bit above the national average, particularly for housing, health care and groceries.
The Wyoming Division of Banking does note that some lenders market these loans as a way to pay for vacations or home improvements. The division recommends that borrowers who need money for these reasons explore other avenues such as banks and consumer finance companies. That way, borrowers would pay less in fees and charges and potentially get more money. The division explains, "Post-dated check loans in Wyoming were designed to provide small dollar, short-term financing for consumers who need a little extra to manage until their next payday."
Of course, the way the system is set up in the state does allow for some lenders to act unscrupulously, should they choose to do so. Furthermore, people with bad credit who might not otherwise qualify for a "traditional" loan may be drawn to payday loans. Most lenders look at a borrower's regular income and ability to repay a loan rather than credit history.
Wyoming residents can be at higher risk than borrowers in other states of falling into debt to payday lenders. This is mostly due to the lack of a maximum loan amount and a lack of restrictions on how many loans a consumer can have out at one time. The state mostly leaves it up to the residents to determine their need for a loan and for how much money.
The Types of Lenders Available
You can get payday loans and cash advances in Wyoming either online or in person. Scores of brick-and-mortar lenders operate in Wyoming, and some of these lenders also operate online. You can go in person during the lender's business hours or call the lender and begin the process that way. Alternatively, you can fill out an online request form if the lender has one.
Then there are online-only companies such as Snappy Payday Loans. We offer a variety of helpful features:
With our quick service, most loans distributed within one business day.
Loans are deposited right into your bank account.
Lenders are often willing to work with applicants who have bad credit.
You only have fill out a simple online form.
We do not loan you the money, but we use the information you submit to match you with a direct lender (assuming you qualify for a loan). This online option is convenient because you don't have to leave your home and wait in line or wait for a business to open. We process applications on secure servers 24 hours a day, seven days a week.
Apply Now
If you want a loan as soon as possible, check out our easy online form. Start the process here, and see if you're matched to a lender. If you don't like the rates or terms proposed, you are under no obligation to accept the offer. It's a win-win situation in which you get to see whether you qualify and what the terms are like.
How the Loan Process Works
When you apply for payday loans through our website, the process is completely secure and confidential. Our 128-bit encrypted connection transmits your application to our partners without the risk of interception by third parties.
We pride ourselves on our simple, streamlined application process. Most people are approved if they meet the following requirements:
Have an active checking account in good standing
Are a permanent resident or citizen of the United States
Are age 18 or older
Have had a job for at least one month
Can supply a working phone number and email address
What Makes Snappy Payday Loans Different?
We're working hard to restore the reputation of payday loans, cash advances and other short term lending services. We believe that all kinds of people should have access to the financial products which can help them to deal with unforeseen expenses even if they have less than exemplary credit records. Unfortunately, the reputation of payday loans in Wyoming has been marred by less than reputable lenders who prey on the financially vulnerable.
If you've made the informed decision to take out a payday loan you can do so safe in the knowledge that Snappy Payday Loans can help you do so in the safest way possible. Remember we are not a payday lender. Instead we put you in touch with the right payday loans direct lenders in Wyoming to suit your needs, helping you to make a well informed and zero-obligation decision that's right for you and your household.
Frequently Asked Questions
What can I do if I cannot pay back a loan?
Get in touch with the lender as soon as possible—for sure before the last business day before your post-dated check comes due. Request an installment/extended repayment plan. This gives you at least 60 days and at least four installments to make payments. If you cannot make these payments, you will receive additional interest charges, but the lenders cannot take you to criminal court. Nor can lenders or debt collection agencies threaten or harass you. If a lender is behaving unethically, report it to the Division of Banking.
Can I get a payday loan even though I do not have a job?
In most cases, no. Lenders want to see that you have regular income because that equals your ability to repay the loan. However, regular income can also mean Social Security check payments (if you're a senior citizen, for example) and other types of ongoing income. On the other hand, seniors and other populations in Wyoming may be able to get assistance from community and governmental groups without needing to borrow money. A credit card cash advance may work in your situation if you have no regular income, but these can be costly.
How much should I borrow in Wyoming?
It can be tempting to borrow the maximum amount you are able to after running the numbers on your budget. However, it is best to borrow only what you need to in order to take care of the short-term expense you are dealing with. For example, if you need $200 for groceries, borrow only $200 even if, technically, your budget shows that you have the ability to borrow up to $500. These fees and charges can add up quickly, and you want to be out of debt as efficiently as possible when your next paycheck comes. Plus, you never know what new surprise expenses might occur. Avoid using payday loans to help with vacations or home improvements. If your credit history does not qualify you for a regular bank loan, it is probably better to put a portion of money from each paycheck aside in a savings account. Build up a fund for your vacation or home improvements instead of taking out a potentially hefty payday loan.
Is there a list of payday lenders licensed with the state?
Yes. The Wyoming Division of Banking has a list posted here. You can also use Snappy Payday Loans to find lenders online.
Kelly Stone - President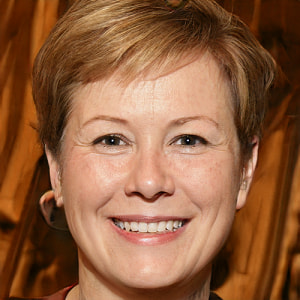 Kelly Stone - President
Kelly is a graduate of Northwestern University's Kellogg School of Management with a Master's Degree in Finance. She began her career in the short-term lending industry in 1996. Starting with one store, she grew the business to over 50 storefronts offering payday loans. As the industry started to shift online, she changed gears and started Snappy Payday Loans, allowing consumers nationwide to apply online for a payday loan. Through relationships and time, Kelly has built a large network of lenders that offer loans that Snappy utilizes today.