Apply Now
What You Need To Know About Payday Loans in Nevada
It's easy to associate Nevada with bright lights and stacks of cash, but the truth is even the home of Sin City can experience economic downturns. As of 2019, about 13% of Nevada's population lived in poverty. About 10% of residents have used payday loans to make ends meet.
If you have poor credit or few savings, it can be difficult to find funds in a financial emergency. Short-term loans (also known as payday loans) allow individuals to take an advance on their paycheck. This gives them access to their money when and how they need it.
Like other areas of the financial sector, there are laws governing the payday loan industry. These are generally in place to protect consumers, but can lead to some inconveniences if you're unfamiliar with them. Having a firm grasp of legal limitations and your rights as a consumer puts you in a strong position when you start comparing offers. To help you out, we've reviewed the Sagebrush State's regulations and gathered the most important information for you below.
Reasons Nevada Residents Apply for Payday Loans
There are many reasons Nevadans may need a short-term loan. Like many people all over the country, they may have a medical emergency or car accident and have to pay several hundred dollars at once. If they don't have savings or cash on hand, that money needs to be financed. Credit cards may not be an option if they're close to their limit or they don't want to take on a large amount of long-term debt.
Similarly, they may not qualify for other long-term options like an equity loan. Traditional banks can be very strict about who they lend to, and submitting a loan can be long process, sometimes taking up to 45 days to complete. If you need cash fast, a traditional loan probably isn't a good fit.
Many times, individuals in tight financial situations may consider pawning items. However, this can have a steep emotional cost, as items with monetary value often have sentimental value as well. With a payday loan, you don't have to risk losing a treasured family heirloom to pay the bills.
How the Loan Process Works
When you apply for payday loans through our website, the process is completely secure and confidential. Our 128-bit encrypted connection transmits your application to our partners without the risk of interception by third parties.
We pride ourselves on our simple, streamlined application process. Most people are approved if they meet the following requirements:
Have an active checking account in good standing
Are a permanent resident or citizen of the United States
Are age 18 or older
Have had a job for at least one month
Can supply a working phone number and email address
The Types of Lenders Available
You can get payday loans and cash advances in Florida either online or in person. Scores of brick-and-mortar lenders operate in Florida, and some of these lenders also operate online. You can go in person during the lender's business hours or call the lender and begin the process that way. Alternatively, you can fill out an online request form if the lender has one.
Then there are online-only companies such as Snappy Payday Loans. We offer a variety of helpful features:
With our quick service, most loans distributed within one business day.
Loans are deposited right into your bank account.
Lenders are often willing to work with applicants who have bad credit.
You only have fill out a simple online form.
We do not loan you the money, but we use the information you submit to match you with a direct lender (assuming you qualify for a loan). This online option is convenient because you don't have to leave your home and wait in line or wait for a business to open. We process applications on secure servers 24 hours a day, seven days a week.
Nevada Regulations
Nevada has some of the most lenient laws in the country when it comes to payday loans, which are also referred to in legislation as high-interest loans or deferred deposit loans. For instance, there is no limit on how high the APR may be, nor is there a limit on how many outstanding loans a borrower may hold at one time.
Regulations don't cap finance charges or prohibit rollovers, consolidations or refinancing. Institutions offering deferred deposit loans are not required to offer "cooling off" periods between loans, nor are they obligated to offer grace periods. However, some lenders may offer these as part of the loan terms, so it's vital that you carefully read the agreement to determine what services you're entitled to as a borrower.
Laws also lay out the steps lenders must take in order to legally issue loans. All high-interest lenders must be licensed with the Commissioner, although there are no reporting or bond requirements. This applies regardless of whether lenders intend to operate from a physical location or online.
Stats in the State
Though Nevada has fewer regulations than most states, there are some concrete rules that all high-interest lenders must follow. For example, no loan principal may exceed 25% of a borrower's expected gross monthly income. Loan term lengths are also limited to 35 days, although they may be extended up to 60 days for rollovers.
There are also several limits placed on the collection fees lenders may charge. They may only charge up to $25 for "dishonored check fees," and they may only issue a total of three such fees: one fee for a check dishonored due to a closed account and two fees for a check dishonored due to insufficient funds.
Please note that if you default on a loan and are taken to civil court, it's legal for lenders to demand payment for attorney's fees and court costs. Inability to repay a deferred deposit loan can have dire financial repercussions in this state, as there are fewer consumer protections than in other areas of the country.
Your Rights as a Borrower
One of the major differences between Nevada and most other states is that, under certain circumstances, lenders can take criminal action against borrowers. This is only valid if the consumer took out the loan with criminal intent, such as never intending to repay the agreed amount. Lenders may also pursue delinquent borrowers through the civil court system.
There are no regulations obligating lenders to create repayment plans for struggling borrowers, so be sure to discuss company policy with your loan officer before signing anything. Make sure that the details of repayment are written into the agreement, as that is the only legally binging format.
Also be aware that extensions are prohibited. You may rollover your debt into a new loan within the legal time frame, but this may come with additional finance charges. This is another issue you'll want to address before putting your pen to paper.
Finally, if you feel you have been treated unfairly, you can file a complaint with the Nevada Financial Institutions Division, which is the state regulator. You may also contact the Consumer Financial Protection Bureau, which is the federal regulator.
Law Changes
Despite Nevada's relatively lax approach to regulation of payday loans, there is one area where the state has taken preemptive steps that put it ahead of most of the nation. In 2016, the CFPB announced a new rule called the Payday Loan Rule. This requires lenders of high-interest loans to determine if borrowers can repay before being approved for the loan. If not, the loan cannot be issued.
The rule is expected to go into effect in November of 2020. In 2017, Nevada passed AB 163, which is nearly identical to the Payday Loan Rule. This makes Nevada one of the first states in the country to adhere to this new regulation.
Beyond this outlier, there is very little legislative interest in passing more laws. It appears that any further regulation may have to come from the federal level.
What makes Snappy Payday Loans different?
We're working hard to restore the reputation of payday loans, cash advances and other short term lending services. We believe that all kinds of people should have access to the financial products which can help them to deal with unforeseen expenses even if they have less than exemplary credit records. Unfortunately, the reputation of payday loans in Florida has been marred by less than reputable lenders who prey on the financially vulnerable.
If you've made the informed decision to take out a payday loan you can do so safe in the knowledge that Snappy Payday Loans can help you do so in the safest way possible. Remember we are not a payday lender. Instead we put you in touch with the right payday loans direct lenders in Florida to suit your needs, helping you to make a well informed and zero-obligation decision that's right for you and your household.
Apply Now
If you want a loan as soon as possible, check out our easy online form. Start the process here, and see if you're matched to a lender. If you don't like the rates or terms proposed, you are under no obligation to accept the offer. It's a win-win situation in which you get to see whether you qualify and what the terms are like.
Frequently Asked Questions
What are the different ways I can apply for a payday loan?
Nevada allows for many different application formats:
Through a telecommunication device
Through a fax machine
Over the internet
At a kiosk
At a lender-owned building
The only prohibited format is through an automatic loan machine.
Are seniors eligible for payday loans?
There is no age limit for borrowers who wish to apply for payday loans. Lenders may request proof of income, but usually accept statements showing recurring social security or retirement payments.
However, please note that there are non-profit organizations and government agencies that aim to assist seniors struggling with finances. You should research to see if you qualify for this kind of aid before applying for a high-interest loan.
What if I've been denied for a traditional loan before?
The underwriting process for a payday loan is very different from underwriting for a mortgage or vehicle loan. Previously denied loans are unlikely to affect approval. Lenders are mostly concerned with whether or not you can pay them back right now, which means they're more likely to look at your income, savings and current debts.
Kelly Stone - President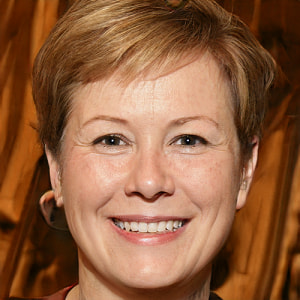 Kelly Stone - President
Kelly is a graduate of Northwestern University's Kellogg School of Management with a Master's Degree in Finance. She began her career in the short-term lending industry in 1996. Starting with one store, she grew the business to over 50 storefronts offering payday loans. As the industry started to shift online, she changed gears and started Snappy Payday Loans, allowing consumers nationwide to apply online for a payday loan. Through relationships and time, Kelly has built a large network of lenders that offer loans that Snappy utilizes today.