Need money fast?
A payday loan might be the perfect option for you. With a payday loan, you borrow the money you need from a Direct Lender (typically under $1,000). The money is deposited directly into your bank account the next business day, and then you pay off the loan with funds from your next paycheck.
Payday loans are great for short-term cash shortages, unexpected bills or fast cash for groceries and other incidentals.
Obtaining a payday loan is easy, but a Direct Lender will determine the type of loan and terms that are available to you.
Need A Payday Loan?
Payday Loan Advantages:
Fast Cash - usually the same day or the next business day
Bad Credit - no problem
Confidential / Secure - apply online using our secure servers!
Frequently Asked Questions:
How Do Payday Loans Work?
Payday loans are short-term loans, with maximum loans amounts based on income from your paycheck. The borrowed loans allow you the emergency financing you need, but come with higher APR percentages. All loans are repaid in installment payments agreed upon between you and a payday loan lender.
When Should You Consider A Payday Loan?
Unexpected expenses or changes in income can lead to a short-term need for help with medical bills, auto repairs, accidents, rent, food, household expenses, or utility bills in between paychecks. Loan applicants have also used short-term loans to help cover costs for moving expenses, financing a vacation, and funeral costs. Payday loans should only be used for short-term financial needs. Snappy does not recommend taking out a payday loan for the purpose of paying off credit cards, or other types of secured or unsecured debt.
How To Apply For A Payday Loan
Snappy Payday Loans is an online marketplace connecting consumers with payday lenders, allowing you access to the short-term financing you need. Our online application is fast and easy, allowing you to get the funds you need within 1-2 business days upon approval.
Payday Loan Requirements
Each state has specific loan requirements. To complete our online application, you must:
Be at least 18 years of age and a resident of the USA
Have a regular job or required income to meet the minimum required salary
Have a valid government issued driver's license or ID
Have an active bank account that accepts electronic transfers
Provide a working phone number and email address for verification
For those searching for 'payday loans near me', there's no need to leave the comfort of your home to apply at a local loan location near you. The decisions are made online, and if approved your lender will be in contact with you shortly.
Kelly Stone - President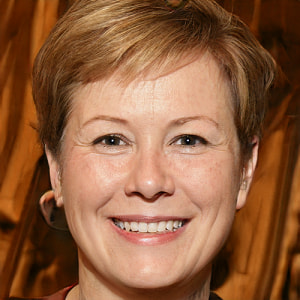 Kelly Stone - President
Kelly is a graduate of Northwestern University's Kellogg School of Management with a Master's Degree in Finance. She began her career in the short-term lending industry in 1996. Starting with one store, she grew the business to over 50 storefronts offering payday loans. As the industry started to shift online, she changed gears and started Snappy Payday Loans, allowing consumers nationwide to apply online for a payday loan. Through relationships and time, Kelly has built a large network of lenders that offer loans that Snappy utilizes today.