Apply Now
Tips on Getting Payday Loans in Virginia
The Commonwealth of Virginia is a state with a storied history and diverse geography. Within Virginia's borders, you can find beaches, mountains, forests, rivers, lakes, picturesque valleys and big cities. As would be expected from such a diverse state, the cost of living varies across Virginia. For instance, in Alexandria (northern Virginia), the cost of living is significantly higher than national figures. Sperling's Best Places assigns the national figure at 100, and Alexandria scores a staggering 165.2. Roanoke, in the southwest part of the state, is 92.9, below the national average. Harrisonburg, between Washington, D.C., and Roanoke, scores 99 on cost of living. Meanwhile, the capital, Richmond, comes in at 105.
Higher wages in higher cost-of-living area somewhat offset the disparity in these figures. However, no matter where you may live in Virginia, you might be faced with an unexpected expense. You could be caught between paychecks and forced to scramble to come up with money for groceries, rent, the electric bill or a car repair. Payday loans are one possible solution to short-term cash needs in Virginia. Here is some information to help you decide whether this type of loan is a good fit for you.
Consumer Protection
Virginia law offers some consumer protection with payday loans. Note these fees and terms, for example:
Maximum loan amount: $500
Loan term: A minimum of two pay periods
How many payday loans you can have at a time: One
Rollovers: Not permitted
Repayment plans: Yes, no extra fees can be charged, at least 60 days, at least four equal installments
$26.38 finance charge for a 14-day loan of $100
76% maximum APR for a 14-day loan of $100
36% annual interest + $5 verification fee + 20% equals the maximum finance rate and fees
$25 maximum collection fee for returned checks plus reasonable attorney's fees of $250 or less
If you fail to pay back a payday loan in Virginia, you cannot be charged criminally. If you pay a loan back early, the lender must generally discount your interest accordingly. You cannot take out a new payday loan on the same day you paid a prior payday loan in full. You must wait until the next calendar day for a new loan.
While some of these numbers can seem excessive (the 687.76% maximum APR, for example), you are not allowed to borrow more than $500 and can have only one loan at a time. Lenders and collection agencies cannot harass you in order to get their money back. If this type of unethical behavior occurs, you can file a complaint with the Virginia Bureau of Financial Institutions.
Payday lenders are not allowed to knowingly make loans to members of the military services, their spouses and dependents.
Example of a Payday Loan
Virginia gives an example of the various maximum costs associated with a payday loan (sometimes called a cash advance). The example is for a consumer who is paid two times a month and who wants to borrow $300. In this case, the loan term becomes 31 days since the consumer's paychecks are semimonthly. The check written to the lender would be for $374.30, with the breakdown as follows:
$300 for the loan amount
$5 verification fee
$9.30 (36% interest for 31 days)
$60 loan fee (20% of $300)
The APR on this specific loan is 287.61% and is based on the $300 loan amount and the $74.30 in interest and fees.
Brief History of Payday Lending in Virginia
In 2002, Virginia opened its doors to payday lenders licensed by the State Corporation Commission. In 2006, the state set a cap of 36% APR for military service members. Current law prohibits lenders to make any type of payday loan to military members.
In 2009, Virginia installed some consumer protections. The state imposed a maximum loan fee of 20% of the loan amount and set a 36% APR (which does not always translate to that low of an APR in practice—due to internet payday lenders based in other states).
State Database
When you apply for a payday loan in Virginia, your information is put into a state database. Lenders use the database to ensure you are eligible for a loan—for example, that you do not already have an outstanding payday loan. Once you have paid your loan back, your database entry is closed. In order to check your eligibility, lenders need to know that you have a driver's license or identification card.
If you are denied a payday loan, the lender will give you a toll-free telephone number. Use that number to call the database provider and find out why you were denied. Lenders are not allowed to tell you why you were found ineligible.
Frequently Asked Questions about Payday Loans in Virginia
What should I do if I cannot pay back my payday loan?
Get in touch with the lender and request a repayment/installation plan. Remember, the lender cannot charge you extra fees for this, and you must have at least 60 days to repay the loan. You should be given at least four equal installments for repayment.
Can I get a payday loan if I have bad credit?
Probably, as long as you meet other criteria such as getting a steady income and having a bank account in good standing (more on these criteria below).
Do senior citizens and college students qualify for these loans?
Many times, yes, they do. They must show that they have a regular source of income.
Who takes out payday loans?
Both middle-income and low-income people are the main users of payday loans. They may be dealing with large amounts of debt, ongoing expenses and unexpected bills. People need these loans for short-term expenses such as groceries, utilities, repairs, a mortgage bill, rent or babysitting. Payday loans are not meant to cover long-term expenses.
Are there alternatives to payday loans?
Yes, several alternatives exist. For example, you can ask your employer for an advance on your paycheck or get a cash advance on your credit card (you may incur fees). You can ask to borrow money from friends or family members. Another option is to explore taking out a loan from a bank or credit union. However, such loans may be for amounts larger than you need, and they often require that you meet certain financial criteria. If you have a bad credit history, you might not qualify for these types of loans. Meanwhile, it may be possible to work out payment plans with your creditors, although they might charge fees. It is also worth noting that community groups and resources exist for some groups—senior citizens, for instance—and may be better equipped to help bridge paycheck gaps while keeping costs low. Payday loans are just one choice among many, and while they are costlier than traditional loans, they are quicker and convenient.
The Bottom Line in Virginia
It is fairly easy to get a payday loan in Virginia, and the state has a good number of protections in place to keep consumers from spiraling into too much debt to payday lenders. Payday loans/cash advances can be useful tools for residents who need help in Roanoke, Richmond, Arlington, Virginia Beach, Williamsburg, Abingdon, Alexandria and other areas of the state.
What Makes Snappy Payday Loans Different?
We're working hard to restore the reputation of payday loans, cash advances and other short term lending services. We believe that all kinds of people should have access to the financial products which can help them to deal with unforeseen expenses even if they have less than exemplary credit records. Unfortunately, the reputation of payday loans in Virginia has been marred by less than reputable lenders who prey on the financially vulnerable.
If you've made the informed decision to take out a payday loan you can do so safe in the knowledge that Snappy Payday Loans can help you do so in the safest way possible. Remember we are not a payday lender. Instead we put you in touch with the right payday loans direct lenders in Virginia to suit your needs, helping you to make a well informed and zero-obligation decision that's right for you and your household.
How the Loan Process Works
When you apply for payday loans through our website, the process is completely secure and confidential. Our 128-bit encrypted connection transmits your application to our partners without the risk of interception by third parties.
We pride ourselves on our simple, streamlined application process. Most people are approved if they meet the following requirements:
Have an active checking account in good standing
Are a permanent resident or citizen of the United States
Are age 18 or older
Have had a job for at least one month
Can supply a working phone number and email address
The Types of Lenders Available
You can get payday loans and cash advances in Virginia either online or in person. Scores of brick-and-mortar lenders operate in Virginia, and some of these lenders also operate online. You can go in person during the lender's business hours or call the lender and begin the process that way. Alternatively, you can fill out an online request form if the lender has one.
Then there are online-only companies such as Snappy Payday Loans. We offer a variety of helpful features:
With our quick service, most loans are distributed within one business day.
Loans are deposited right into your bank account.
Lenders are often willing to work with applicants who have bad credit.
You only have fill out a simple online form.
We do not loan you the money, but we use the information you submit to match you with a direct lender (assuming you qualify for a loan). This online option is convenient because you don't have to leave your home and wait in line or wait for a business to open. We process applications on secure servers 24 hours a day, seven days a week.
Apply Now
If you want a loan as soon as possible, check out our easy online form. Start the process here, and see if you're matched to a lender. If you don't like the rates or terms proposed, you are under no obligation to accept the offer. It's a win-win situation in which you get to see whether you qualify and what the terms are like.
Kelly Stone - President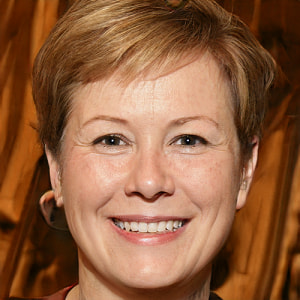 Kelly Stone - President
Kelly is a graduate of Northwestern University's Kellogg School of Management with a Master's Degree in Finance. She began her career in the short-term lending industry in 1996. Starting with one store, she grew the business to over 50 storefronts offering payday loans. As the industry started to shift online, she changed gears and started Snappy Payday Loans, allowing consumers nationwide to apply online for a payday loan. Through relationships and time, Kelly has built a large network of lenders that offer loans that Snappy utilizes today.