Apply Now
Payday Loans to the Rescue in Illinois
Illinois is one of the most desirable states to live in. However, due to the rising cost of living and slow to rise wages, many residents are finding it more challenging to enjoy living in and near the Windy City. When unexpected financial obligations strike, more people are looking for short-term borrowing solutions online. Due to the feelings of embarrassment and shame that often persist when applying in person at banks and physical cash advance places, many Illinois residents prefer the anonymity and convenience that online payday advances provide. The challenge is finding the right lenders.
Payday loans aren't the only lending solution when there is a shortage of available cash, but it is a popular one. There are many reasons besides unexpected obligations that can result in the need to borrow money for a short length of time. Many Illinoisans do not have family and friends or low-interest credit cards with enough available cash they can rely on to help them out when they are in a bind. Also, they may not be able to meet the strict credit of financial institutions. When times get tough, many people turn to payday loans because of the quick and easy approval process and minimal hassle.
Proper Education Protects Consumers
Just like everything that glitters isn't valuable, potential borrowers should know that there are some predatory lenders out there that can turn what should be a pleasant experience into a nightmare. To prevent those type of lenders from taking advantage of borrowers, there are laws in place that all Illinois payday loan lenders must follow. Anyone interested in using cash advances now and in the future should familiarize themselves with these regulations to better arm themselves against predatory lenders. Here are some questions to consider.
How Much Can I Borrow?
Currently, the maximum any borrower can take out at one time is $500. You have the option to borrow less than that amount. We encourage potential applicants to avoid borrowing above their means to prevent challenges that might interfere with their ability to manage their finances and repayment obligations.
How Long Do I Have to Repay?
The repayment period is dependent on the amount borrowed and terms the applicant agrees to. Borrowers can choose to repay the loan within seven days or take as long as 31 days. People who need more time can take advantage of the 60-day grace period at no extra charge, once they enroll in an approved credit counseling program.
How Many Loans Can I Have?
No more than one active loan is allowed at one time. Borrowers are encouraged to repay previous loan balances before applying for new amounts. Lenders verify the status of previous payday loans with the state's Deferred Presentment Transaction database. Loan rollovers are not allowed.
What Are the Finance, Interest and Fees?
14-day loans in the amount of $100 have a maximum APR of 419%. The maximum finance charge is $16.11 on a two-week loan. There is a check verification fee which is capped at $5. The total finance rate and fees cannot exceed 10% of the check.
What Happens If I Default on the Loan?
Things change and life happens that may cause borrowers to fall behind or default on their payday loans. Collection activities do not include criminal charges. Payday loan defaults are a civil matter; however, lenders are prevented from suing borrowers for three or more times the amount borrowed and agreed upon.
If you experience problems with repayment, take action sooner than later. Don't hesitate to contact your lender. Also, if you suspect you are or become a victim of unethical behavior from a payday loan lender, file a complaint with the Illinois Office of Financial Regulation so proper action can be taken. No matter what difficulties you may encounter, you are entitled to fair and lawful treatment. Any lender who violates your rights or mistreats you is subject to penalties.
To ensure that borrowers understand the terms of their payday lending agreements, lenders must provide a no-obligation period that is no less than 24 hours. Applicants have the freedom to review the terms and decide if they want to commit to the loan. No reason is necessary to void the agreement during the 24-hour cool off period. Applicants are free to apply again when they are ready.
Upcoming Changes to Illinois Payday Loan Regulations
Payday lending laws are set to change in July 2019 to enable lenders to better meet the needs of its customers. The changes include an increase in the amount of money people can borrow. The current law caps the maximum borrowed amount at $500. The new law raises that cap to $1000. Borrows also gain greater flexibility in repayment terms. The current law caps repayment time to seven days to 31 days, the new regulation increases the repayment term to 60 or 90 days, depending on the specifications of the loan and borrower's needs.
Things to Consider When Choosing a Lender
Before borrowing from any lender, verify their status with the Illinois Office of Financial Regulation online. Look online for reviews about the lender and to learn about their customers' experiences with them. Consider payday loans as a last resort. Since there is a high APR rate, it is best to examine any lower interest lending options first. Try not to apply for more than the minimum amount you need to borrow. Borrowing more than you need can create financial hardship and create unnecessary duress.
Reasons to apply through the Snappy Payday Loans network include:
Our partners disperse funds in as little 24 hours after application approval. Applications submitted over the weekend may take longer. Direct deposit typically takes one business day.
Snappy Payday Loans partners work with people of all credit types. It doesn't matter if you have good or bad credit. Your credit is not a barrier.
Our Partners adhere to standards set by the Online Lenders Association. There is no bait and switch, misleading promises or tons of paperwork or criteria to meet to be approved.
Snappy Payday Loans is a loan network. We do all of the legwork so you do not have to search for lenders. We submit your information to our network and find you the right lender for your needs. Getting the money you need is as simple as 1-2-3 with us.
Seniors are welcome to apply. However, we understand that many seniors have limited incomes. If you're a senior who is in need of some cash, contact the Illinois Department of Elder Affairs to learn about the various organizations and resources that can provide some financial assistance before considering payday loans as an option.
What Makes Snappy Payday Loans Different?
We're working hard to restore the reputation of payday loans, cash advances and other short term lending services. We believe that all kinds of people should have access to the financial products which can help them to deal with unforeseen expenses even if they have less than exemplary credit records. Unfortunately, the reputation of payday loans in Illinois has been marred by less than reputable lenders who prey on the financially vulnerable.
If you've made the informed decision to take out a payday loan you can do so safe in the knowledge that Snappy Payday Loans can help you do so in the safest way possible. Remember we are not a payday lender. Instead we put you in touch with the right payday loans direct lenders in Illinois to suit your needs, helping you to make a well informed and zero-obligation decision that's right for you and your household.
How the Loan Process Works
When you apply for payday loans through our website, the process is completely secure and confidential. Our 128-bit encrypted connection transmits your application to our partners without the risk of interception by third parties. We pride ourselves on our simple, streamlined application process. Most people are approved if they meet the following requirements:
Have an active checking account in good standing
Are a permanent resident or citizen of the United States
Are age 18 or older
Have had a job for at least one month
Can supply a working phone number and email address
The Types of Lenders Available
You can get payday loans and cash advances in Illinois either online or in person. Scores of brick-and-mortar lenders operate in Illinois, and some of these lenders also operate online. You can go in person during the lender's business hours or call the lender and begin the process that way. Alternatively, you can fill out an online request form if the lender has one.
Then there are online-only companies such as Snappy Payday Loans. We offer a variety of helpful features:
With our quick service, most loans distributed within one business day.
Loans are deposited right into your bank account.
Lenders are often willing to work with applicants who have bad credit.
You only have fill out a simple online form.
We do not loan you the money, but we use the information you submit to match you with a direct lender (assuming you qualify for a loan). This online option is convenient because you don't have to leave your home and wait in line or wait for a business to open. We process applications on secure servers 24 hours a day, seven days a week.
Apply Now
If you want a loan as soon as possible, check out our easy online form. Start the process here, and see if you're matched to a lender. If you don't like the rates or terms proposed, you are under no obligation to accept the offer. It's a win-win situation in which you get to see whether you qualify and what the terms are like.
Apply Today and Get Paid Today
If you need a cash advance/payday loan, you've got nothing to lose. We offer a quick and easy application and approval process. You pick which lender you want to work with, how much you want to borrow, repayment terms and remain in complete control of your experience. Try to keep your loan in good standing, honor the terms of the agreement and repay on time if possible. Once repayment is complete, you are free to borrow again if necessary. Just remember to do so responsibly.
Kelly Stone - President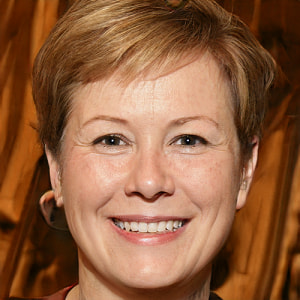 Kelly Stone - President
Kelly is a graduate of Northwestern University's Kellogg School of Management with a Master's Degree in Finance. She began her career in the short-term lending industry in 1996. Starting with one store, she grew the business to over 50 storefronts offering payday loans. As the industry started to shift online, she changed gears and started Snappy Payday Loans, allowing consumers nationwide to apply online for a payday loan. Through relationships and time, Kelly has built a large network of lenders that offer loans that Snappy utilizes today.