Apply Now
Payday Loans in Florida Are Consumer-Friendly
Florida has a lot going for it. The state is nearly always sunny and features gorgeous beaches. There's also no income tax, and cities such as Miami, Orlando, Jacksonville, Tampa, Naples and Fort Lauderdale inject spice and culture into the lives of residents and tourists. Each city has its own unique vibes and traditions.
Unfortunately, the cost of living in some areas is relatively high. Many Florida residents in reasonably affordable areas struggle to pay bills such as rent, mortgage or utilities. Payday loans are one way they may try to make ends meet. In Florida, such loans can be a smart decision because of how the laws are designed. If you are considering a loan, review information on the regulations below regarding payday loans in Florida and what your options could be.
These facts help our cash strapped clients in the sunshine state to furnish themselves with the information to make the best choices for themselves and their families.
Why Do Florida Residents Take Out Payday Loans?
Life can get expensive, and not everyone has wads of cash sitting around. Floridians in cities such as Jacksonville, Tampa and Naples take out payday loans for varied reasons, to help pay for groceries, car repairs, medical emergencies, utility bills and the rent.
While people with lower incomes are more likely to use payday loans, middle-income people also turn to such loans from time to time. Dollars don't stretch as far as they used to.
Payday Loans Regulations In Florida
If you're considering taking out a payday loan in your hometown of Tampa, Fort Lauderdale, Orlando, Jacksonville, Miami or anywhere else in Florida, use this handy guide for quick reference:
Maximum amount for payday loans: $500
Loan term length: 7-21 days
Rollovers Permitted: No
Fees and finance charges: 10% of check + verification fee must not exceed $5
Finance charge on a 14-day loan of $100: $16.11
APR on a 14-day loan of $100: 419%
Maximum number of loans allowed at one time: One
Repayment Plan: Yes. A grace period can extend the term to 60 days when the borrower enters credit counseling.
Cooling off Period: 24 hours
Key Stats For Payday Loans in Florida
In Florida, $500 is the maximum payday loan amount possible. Loan payback times range from seven to 31 days, and consumers can have just one outstanding loan at a time. No rollovers are possible.
Suppose you get a 14-day loan for $100. The finance charge can be as high as $16.11, and the APR can go up to 419%. The maximum finance rate and fees are 10% of the check plus a verification fee that cannot be greater than $5.
There is a 24-hour cooling-off period if you want to cancel your payday loan agreement. You don't have to tell the lender why or explain yourself. You do need to notify the lender that you no longer want the loan.
As for repayment of the loan, the grace period is 60 days and carries no extra charges. Credit counseling is mandatory and can help with more efficient loan repayment. Consumers cannot face criminal penalties for failing to pay back a loan. Also, lenders cannot sue consumers for treble damages (triple damages).
What makes Snappy Payday Loans different?
We're working hard to restore the reputation of payday loans, cash advances and other short term lending services. We believe that all kinds of people should have access to the financial products which can help them to deal with unforeseen expenses even if they have less than exemplary credit records. Unfortunately, the reputation of payday loans in Florida has been marred by less than reputable lenders who prey on the financially vulnerable.
If you've made the informed decision to take out a payday loan you can do so safe in the knowledge that Snappy Payday Loans can help you do so in the safest way possible. Remember we are not a payday lender. Instead we put you in touch with the right payday loans direct lenders in Florida to suit your needs, helping you to make a well informed and zero-obligation decision that's right for you and your household.
Know Your Rights
There are a number of legal protections in Florida which help to make payday loan debt more manageable and help prevent consumers from getting in over their heads.
Florida Statute Chapter 560 states that all payday lenders must be licensed by the state and licenses can be verified on the Florida Office of Financial Regulation website.
There are also stringent laws that prohibit excessive borrowing. Residents of Florida are only legally allowed to take on one payday loan at a time. Everyone who takes out a payday loan is entered into a database called the Deferred Presentment Transaction System. By state law this must be checked by licensed lenders before issuing a loan to a customer. If the customer's details are already in the system, the lender is legally prohibited from lending to them.
To further protect Floridians from spiraling debts, the maximum payday loan amount available in the state is $500. As payday rates tend to have higher interest rates (due to their short term nature) this legislation is intended to keep payday loans manageable.
The Florida Legislature also legally prohibits borrowers from rollover of a payday loan into a new loan product. This means that if a borrower has taken out a payday loan that they cannot afford to repay there is no legal option to take out a new loan to pay off an old one.
This legislation is designed to help borrowers escape the debt trap which can easily spiral out of control if they are not wary, and prevent the debt from becoming exacerbated by fees on top of fees. The good news is that fees in Florida are capped at 10% of the check amount and verification fees are capped at $5. So, while some borrowers may think that not being able to rollover their debts is a raw deal for them, it is actually designed to help them, and can most certainly benefit them in the long term. This legislation instead urges borrowers to arrange repayment plans with their creditors.
The Law Changes in 2019
The Florida laws on payday lending are set to change in July 2019 after the governor approved new regulations in March 2018. Maximums will rise from $500 to $1,000, and repayment terms will extend from 60 days to 90 days instead of the current seven days to 31 days. The current law strikes more of a balance between consumer protection and payday lenders, who perform an important service for many people. However, this law has been criticized for possibly hurting low-income people.
Regardless of how you feel about the law, you may qualify for more money from payday lenders in Florida starting on July 1, 2019. Do your due diligence as you would with any other payday loan, and carefully review reputable lenders. Understand the loan amount and loan terms before you sign the agreement. To reduce the possibility of financial hardship down the road, borrow the smallest amount of money that is necessary. If you need only $300, take $300, not $1,000.
How the Loan Process Works
When you apply for payday loans through our website, the process is completely secure and confidential. Our 128-bit encrypted connection transmits your application to our partners without the risk of interception by third parties.
We pride ourselves on our simple, streamlined application process. Most people are approved if they meet the following requirements:
Have an active checking account in good standing
Are a permanent resident or citizen of the United States
Are age 18 or older
Have had a job for at least one month
Can supply a working phone number and email address
The Types of Lenders Available
You can get payday loans and cash advances in Florida either online or in person. Scores of brick-and-mortar lenders operate in Florida, and some of these lenders also operate online. You can go in person during the lender's business hours or call the lender and begin the process that way. Alternatively, you can fill out an online request form if the lender has one. Then there are online-only companies such as Snappy Payday Loans. We offer a variety of helpful features:
With our quick service, most loans distributed within one business day.
Loans are deposited right into your bank account.
Lenders are often willing to work with applicants who have bad credit.
You only have fill out a simple online form.
We do not loan you the money, but we use the information you submit to match you with a direct lender (assuming you qualify for a loan). This online option is convenient because you don't have to leave your home and wait in line or wait for a business to open. We process applications on secure servers 24 hours a day, seven days a week.
Apply Now
If you want a loan as soon as possible, check out our easy online form. Start the process here, and see if you're matched to a lender. If you don't like the rates or terms proposed, you are under no obligation to accept the offer. It's a win-win situation in which you get to see whether you qualify and what the terms are like.
Frequently Asked Questions
Do Senior Citizens Qualify?
Many senior citizens live in Florida because their Social Security benefits aren't taxed. Plus, the gorgeous weather! If you're a senior citizen and need money quickly, you may be wondering, "Do seniors qualify for payday loans?" Yes, it's possible, especially for those who have regular income from a job or from a source such as Social Security. However, there are many groups and organizations throughout Florida that focus on helping seniors pay various expenses. You can contact the Florida Department of Elder Affairs for more information. You may be able to get the money you need without taking out a loan.
What should I do if I have problems with a loan?
If you get a cash advance in Florida via a payday loan, remember you have a grace period that should not result in extra charges being tacked onto the loan. Contact your direct lender as soon as possible if you realize you will not be able to pay a loan back in time or within the grace period. Because you can have only one loan out at a time, you cannot qualify for another payday loan until the outstanding loan is paid off. If you have experience with possibly unethical behavior by a payday lender, the Florida Office of Financial Regulation is where you file complaints.
Kelly Stone - President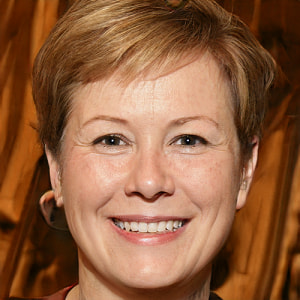 Kelly Stone - President
Kelly is a graduate of Northwestern University's Kellogg School of Management with a Master's Degree in Finance. She began her career in the short-term lending industry in 1996. Starting with one store, she grew the business to over 50 storefronts offering payday loans. As the industry started to shift online, she changed gears and started Snappy Payday Loans, allowing consumers nationwide to apply online for a payday loan. Through relationships and time, Kelly has built a large network of lenders that offer loans that Snappy utilizes today.