Apply Now
What To Know About Payday Loans in South Carolina
Do you have bills that need to be paid, but you're a little short on cash? You don't have to worry because South Carolina residents have access to payday loans. Whether you live in Charleston or Sullivan's Island, you can get a payday loan and keep your finances on track.
The following information can help you decide if a payday loan can be a beneficial decision for you.
Convenience of Payday Loans
One reason why payday loans are attractive is their convenience. There are lenders all over South Carolina with hours to fit your schedule, and you can even apply for payday loans online. Additionally, the approval process is quick, which means you'll receive your money without worrying for months like you would with a bank loan. You don't have to put collateral down with a payday loan, so you don't have to stress about keeping your assets.
Another benefit of getting a payday loan in South Carolina is that you can get the full amount that you request, up to $550 at once. On the other hand, if you borrow money through a credit card cash advance, you may be limited to how much you can borrow.
Payday loans can also decrease your chances of going into further debt. Missing bills or making late payments can lead to late fees, and purchasing items without enough money in your account can lead to credit card debt or bounced check or overdraft fees. These charges build over time and can lead to a considerable amount of debt that can take years to repay. A payday loan for only a few hundred dollars can keep you current on your bills, save you from incurring those charges and be paid back faster.
Reasons To Borrow
There is no limit to what payday loans can help you with. Car payments, utility or medical bills and rent are common reasons why people apply for payday loans, but people even get loans for expenses such as groceries, credit card debt and holiday gifts. The flexibility of payday loans means that your needs, no matter what they are, can be met.
Payday Loan Regulations in South Carolina
In 2009, South Carolina passed its payday loan law, the South Carolina Deferred Presentment Services Act, making payday loans (formally known as "deferred presentment services") legal. Since then, they have gained popularity among residents. The finance charges can be no more than 15% of the borrowed amount, or $15 on a 14-day loan of $100. The APR on a 14-day loan of $100 is about 391%. In 2006, the federal government passed the Military Lending Act, limiting the APR on payday loans to 36% for military members. A loan may not exceed $550.
There is not a minimum time limit for payday loan terms, but the maximum time limit is 31 days. Borrowers may take out one loan at a time. If the borrower wishes to apply for another loan, he or she must wait at least one day after the current loan is paid before applying for another loan. This waiting or cooling-off period increases to two days following the borrower's eighth loan in a calendar year. Before each subsequent loan for a borrower is processed, lenders must log in to a statewide database and see if the borrower has outstanding loans.
Lenders are not permitted to grant rollovers or extensions; however, borrowers may take advantage of a payment plan once every 12 months. The plan does not cost extra, and it consists of at least four payments that are all of the same amount.
All payday loan lenders in South Carolina are required to obtain a license from the South Carolina State Board of Financial Institutions. The lender and borrower must sign a contract that clearly states the loan conditions, including rates, the date the agreement was made, the lender's name and any other charges. Lenders may not press criminal charges against borrowers.
How the Loan Process Works
When you apply for payday loans through our website, the process is completely secure and confidential. Our 128-bit encrypted connection transmits your application to our partners without the risk of interception by third parties.
We pride ourselves on our simple, streamlined application process. Most people are approved if they meet the following requirements:
Have an active checking account in good standing
Are a permanent resident or citizen of the United States
Are age 18 or older
Have had a job for at least one month
Can supply a working phone number and email address
Connections Between Payday Loans and Credit Scores
It sounds surprising, but payday loans can actually protect your credit score. Lenders do not report payday loans to the credit bureaus, so payday loans will not show on your credit history. Late or missed bill payments can hurt your credit score, but getting a payday loan and paying your bills on time can keep your credit score steady or even improve it.
Speaking of credit scores, you can usually be approved for a payday loan even with a poor credit score or a lack of a credit history. The lenders are more concerned with your ability to repay the loan and do not run the rigorous credit checks that the banks do. This means that you have one less barrier to receiving the money you need.
Common Misconceptions About Payday Loans
There is a lot of information on the internet about payday loans, but not all of it is true. One misconception is that retired individuals or those who are on disability cannot apply for payday loans. This is false. As long as you have proof of a stable source of income, such as Social Security, pension or disability, you may qualify for a payday loan.
Another misunderstanding is that there are several hidden fees that you don't discover until it's time to repay the loan. By law, the lender must disclose all fees to you, and they must be outlined in the contract. Asking plenty of questions and thoroughly reading the contract are two steps that you can take to make sure you understand the loan fees before you sign the contract.
Contrary to widespread belief, lenders will not aggressively come after you if you have trouble repaying their loans. Lenders are willing to work with you and find a solution, so it is key to communicate with your lender and ask about South Carolina's allowance for a 12-month repayment plan. The lenders will be professional and abide by the Federal Fair Debt Collection Practices Act that the Federal Trade Commission implemented. Lenders do everything they can to prevent collection by advising consumers about responsible borrowing.
The bottom line is that you should always do your research, communicate with your lender and borrow only what you need.
The Types of Lenders Available
You can get payday loans and cash advances in South Carolina either online or in person. Scores of brick-and-mortar lenders operate in South Carolina, and some of these lenders also operate online. You can go in person during the lender's business hours or call the lender and begin the process that way. Alternatively, you can fill out an online request form if the lender has one.
Then there are online-only companies such as Snappy Payday Loans. We offer a variety of helpful features:
With our quick service, most loans distributed within one business day.
Loans are deposited right into your bank account.
Lenders are often willing to work with applicants who have bad credit.
You only have fill out a simple online form.
We do not loan you the money, but we use the information you submit to match you with a direct lender (assuming you qualify for a loan). This online option is convenient because you don't have to leave your home and wait in line or wait for a business to open. We process applications on secure servers 24 hours a day, seven days a week.
Helpful Contact Information for Borrowers
The South Carolina State Board of Financial Institutions is the point of contact for borrowers who have questions, concerns or problems regarding their payday loans or borrowing experience. The board can be reached by calling (803) 734-2020.
Apply Now
If you want a loan as soon as possible, check out our easy online form. Start the process here, and see if you're matched to a lender. If you don't like the rates or terms proposed, you are under no obligation to accept the offer. It's a win-win situation in which you get to see whether you qualify and what the terms are like.
What Makes Snappy Payday Loans Different?
We're working hard to restore the reputation of payday loans, cash advances and other short term lending services. We believe that all kinds of people should have access to the financial products which can help them to deal with unforeseen expenses even if they have less-than-exemplary credit records. Unfortunately, the reputation of payday loans in South Carolina has been marred by less-than-reputable lenders who prey on the financially vulnerable.
If you've made the informed decision to take out a payday loan you can do so safe in the knowledge that Snappy Payday Loans can help you do so in the safest way possible. Remember, we are not a payday lender. Instead, we put you in touch with the right payday loans direct lenders in South Carolina to suit your needs, helping you to make a well-informed and zero-obligation decision that's right for you and your household.
Kelly Stone - President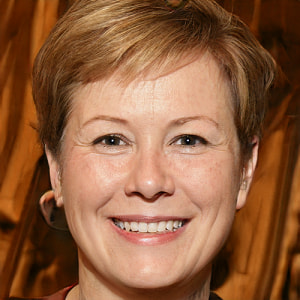 Kelly Stone - President
Kelly is a graduate of Northwestern University's Kellogg School of Management with a Master's Degree in Finance. She began her career in the short-term lending industry in 1996. Starting with one store, she grew the business to over 50 storefronts offering payday loans. As the industry started to shift online, she changed gears and started Snappy Payday Loans, allowing consumers nationwide to apply online for a payday loan. Through relationships and time, Kelly has built a large network of lenders that offer loans that Snappy utilizes today.