Considering a payday loan? Well, if you're like thousands of other folks, you may find yourself in a position where a little extra cash in hand would be most useful. One quick solution is to get a short-term loan. There are many ways to get a loan. There are only a few that are fast and come with little hassle. Those usually come from direct lenders.
How it is With Direct Lenders
Let's take a look at Joey. Joey has graduated college and has recently entered the workforce. He knows he's going to need dependable transportation for his job but, his current car needs some mechanical work to make it fully reliable. Joey knows he needs to have his car worked on soon so he decides to get a payday loan
Now Joey's friend Bobby is in a similar situation with a new job and a motorcycle that needs some repairs to pass inspection. Bobby's not as money-savvy as his friend Joey when it comes to borrowing so he tries to get a loan from the bank. Well, it seems Bobby's situation of only being recently employed and a few bank policies are keeping him from getting any money until the bank reviews what little credit he has further. Sorry, Bobby. Better luck next time.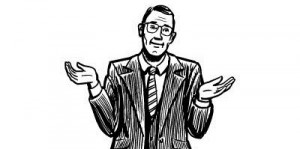 Meanwhile, Joey goes online to get a payday loan. He knows what he needs to fix up his car and that he can pay it back in the next two paychecks. Joey did some research beforehand so he's aware that he'll likely need his social security number, which will prove his citizenship or permanent residence, and proof that he is 18yrs or older. Joey's not worried about his lack of credit as the lender he's chosen doesn't look at FICO credit scores.
But WAIT! Did Joey know to make certain his chosen lender was a payday loans direct lender?! You bet he did! Joey's no chump. He knew to make sure the company he was borrowing from actually the original lender as well. Way to go, Joey.
How it is Without Direct Lenders
Now, Bobby sees how successful Joey was with getting a loan that he asks how Joey got one so fast. Joey tells Bobby about payday loans and how they work. This is great news for Bobby who rushes out to get one. Better be Careful, Bobby.
Bobby was so excited about getting a payday loan that he only half-heard the extra details that Joey was trying to tell him. That Bobby just rushed over to the first payday loan business he could find. Surely Bobby remembered to make sure his chosen lender was a direct lender? Surely he didn't go to a third party lender? Oh no! Bobby! What have you gotten yourself into this time?
Bobby starts receiving a lot of texts and phone calls from businesses trying to sell him all sorts of things. Even emails start showing up from companies he's never heard of. What happened? The only thing recently was the payday loan. Was that it? It may be time to have a little chat with Joey.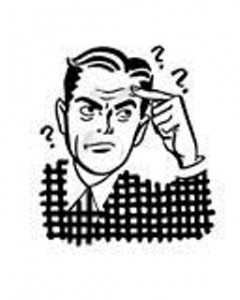 When Bobby finds Joey he is surprised to find out Joey hasn't had similar problems with telemarketers and Email spam. Joey affirms that there's been no problem at all and asks Bobby if he went to a direct lender like Joey suggested. Bobby admits he was in a rush to get his payday loan and might have forgotten to make sure to find a direct lender. He asks Joey what the big deal is with going to a direct lender over a third party lender.
Joey explains to Bobby that a direct lender benefits from lending money to a borrower. Direct lenders are in the business of lending. Period.
A third party lender will connect people to lenders. The problem is that third party lenders will often sell your information to other lending companies who in turn pummel an individual with a barrage of Email and telemarketer calls trying to make additional loans and other offers.
Now Bobby sees where he went wrong and decides that the next time he needs fast cash he'll make sure to use a direct lender. Smart decision, Bobby.