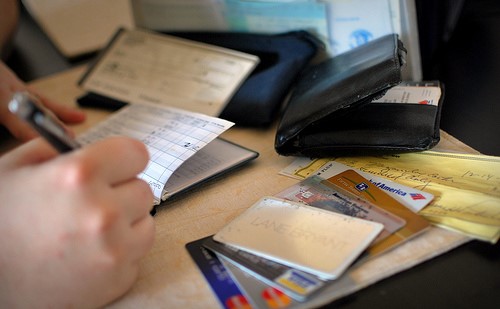 Having poor or no credit can be a major impediment to securing loans and other financial assistance. You may still be in the process of building your credit for the first time, or you've had some troubles in the past and your credit has likewise suffered for it.

It doesn't matter why your credit is low, only that it is. Banks view individuals with such bad credit as high-risk borrowers—people who are viewed as more likely to default. The good news is that even if you have a low credit score, you still have options for securing loans with reasonable interest rates and terms.
Check out credit unions
Applying to a credit union can be a good place to start if your credit isn't that great. Credit unions are like banks in a lot of ways, with the exception that they're owned by its members. These people generally have something in common, like their industry or geographical area.
Credit unions also nonprofit, which means they can pass on earnings to members through a better customer experience and lower fees. Because they are different than banks, even someone with very poor credit may be able to acquire a loan at a reasonable cost.
As with all loans, it's always best to compare options from a variety of lenders before making a decision.
Apply for a peer-to-peer loan
Peer to peer (P2P) lending is somewhat of a recent development. It allows people to borrow from an individual as opposed to an institution, like a bank. This streamlined process has risen in popularity because of its ability to supply borrowers with low interest rate loans, and investors with the chance to earn high interest rates.
For example, in 2016, the average ROI for investors using Prosper P2P lending was 8.78%, meanwhile the average APR for borrowers was only 13.50%. This is so significant because it cuts out the institution and shady intermediaries, allowing one individual to borrow from another based on a small set of factors, usually including the reason for the loan and credit score. While investors do still consider the borrower's credit score, they may be more sympathetic to a low score and agree to the loan.
Get a payday loan
People have very mixed opinions about payday loans, but the fact remains that they're often one of the easiest ways to get a small loan or quick cash advance. Not only that, but these lenders are providing millions of people with access to an economy they would otherwise be shut out of by banks or other lending institutions.
Opponents of these loans argue that they target specific demographics or exercise predatory lending practices, but what they fail to mention or realize are the reason individuals turn to payday loans in the first place.
Often times these loans feature far cheaper fees than overdrafting a bank account or missing a credit card payment, and being able to use a small dollar loan can save them a lot in the long run when faced with those financial hurdles.
Use a home equity line of credit
Having equity in your property can be the path to a low-interest and tax-deductible line of credit—if you have a reliable means of paying it back. Because tapping your home equity is so risky, it's only good if you know you will be able to manage and repay the debt. This is one of the more expensive options, regardless of credit, so if securing an inexpensive loan is your goal you may not want to utilize a home equity line of credit.
Borrow from friends or family
While this option isn't quite regulated, and may be difficult for some, asking people you know to help you out when you're struggling is a valid alternative. This can be tricky due to issues of pride or of opening relationships up to damage or strain, but if you have trusted people in your life who are willing to help and work with you, it may be a possibility with a positive resolution. This is often the last option for people in a financial bind for any number of reasons, some of which were already mentioned.
However low or poor your credit is, it's important to remember that there are options when it comes to bad credit loans; and while not all of them are ideal, research and comparing rates will help you get a loan that works for your needs and situation.